It was everything you want in a baseball game, except effective pitching…perhaps.  But in the end, the Buckeyes simply outscored Nebraska, to take Sunday's finale and the weekend series.
COLUMBUS—The numbers were garish, downright gaudy: 29 runs and 41 hits. The scoreboard at Bill Davis Stadium, where Ohio State and Nebraska collided on Easter Sunday, looked more like Liar's Poker than Big Ten baseball.
The Buckeyes came away winners, 15-14. The game was decided by one run, true enough. It was determined, however, in a test of wills.
When the final out was recorded, three hours and 31 minutes had passed since first pitch. Nebraska had the tying and go-ahead runs on base. Two runs had scored. Two were out.
Bucks closer Seth Kinker faced Joe Aker, a .194 hitter. Kinker struck him out.
"I felt like we had been out there since nine o'clock this morning," OSU's Tyler Cowles said, "and it feels like it's seven o'clock now."
It was maybe 4:30, but Cowles could be excused. He'd been a little busy. He had four hits, scored a run and driven in another. Along with Noah McGowan and Conner Pohl, he was part of a 4-5-6 combination in the batting order that contributed 10 hits, six RBI and eight runs—numbers that, on another day, might very well represent nice totals for an entire team.
"It was just one of those kinda days," said right fielder Dom Canzone. "It (hitting) was contagious."
Canzone, by the way, had a pretty fair day, too. When Beals looked at the box score, he smiled and chuckled.
"Oh, he only had four hits today," he said. "They got him out twice? Wow."
There were important moments in this game, the kind that reveal more about a team than stands out on a stat sheet, but first things first. As Joe Friday used to say, "Just the facts, ma'am. Just the facts."
THE WIN gave Ohio State 2-of-3 in their season's first Big Ten series. They are now 19-8, 2-and-1 in "The Big".
The Buckeyes landed a punch on Nebraska, the defending conference champ. The Huskers are 14-14 and 2-and-4 in the league. They dropped two games last week against Minnesota. Beyond that, this performance came at a key point in the schedule.
"It's key," Beals said, "very important, because we spend the next two weekends on the road (next) at Iowa and (then) Penn State."
It was clearly important to Nebraska coach Darin Erstadt, the former California Angel. He used 12 position players and eight pitchers—to no avail.
The handle in this game changed repeatedly.
Adam Niemeyer started and, to an extent, labored through five innings. Nebraska got him for one run in the first and two in the third. He pitched a scoreless fourth and fifth, and by that time OSU had staked him to a 5-3 lead. One run crossed in the third and four more scored in the fourth.
"Niemeyer did what he needed to do," Beals said. "He got us five innings…got us to our bullpen, and it's clear how much we trust our bullpen."
The hits kept coming and that was a good thing, because the bullpen wasn't up to snuff.
Ohio State scored three runs in the fifth and three in the sixth. Heading to the seventh, it was Ohio State 11, Nebraska 3.
"At that point…I didn't think I was even going to toss a ball today," Kinker said. "But things changed."
THE BULLPEN, normally a strong suit had some holes.  Thomas Waning worked an inning and a third. He gave up three runs (two earned) on four hits.
After a scoreless sixth, he gave up a lead-off single to Mojo Hagge in the seventh. Then, Scott Schreiber belted his ninth home run of the season and his third in this series. One out later, Luke Roskam singled.
At that point, Beals called on Kyle Michalik who struck out the first batter he faced. But then Pohl cuffed a ground ball—his 13th error of the season, his fourth in this series—and it appeared to shake Michalik. He walked the next two hitters he faced.
"When was the last time you saw that, Michalik walking two guys in a row?" Beals said.
Next came Griffan Smith and Curtiss Irving. They gave up a total of six runs. Nebraska put up three in the seventh. It's Ohio State 11, Nebraska 6.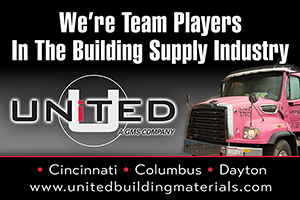 "Something happened," Kinker said. "That team was totally different than the team I faced last night…Tyler and I were talking about it."
"It was almost as if they said, 'What the hell. I might strike out and this might be done, but I am going to go get my swings in and maybe something happens," Kinker said.
"It was like there was an adrenaline shift," Cowles said. "In a game like this—when you got such a lead—it's easy to get lackadaisical…Then, they relax. They start hitting and you got snap back into focus. I mean they are right back in it."
Nebraska batted-around in the six-run eighth. It was 15-11, runners at second and third, when Kinker entered the game. Mojo Hagge singled to short right field and it was 15-12.
"I felt fine," said Kinker, who worked in Saturday night's win, throwing 29 pitches. "Everything was right."
The next hitter was Schreiber. To that point in the game, he was 4-for-5. In the series he was 8-for-13 with six RBI in addition to those three home runs.
"Usually, you look for the holes in a guy's swing," Kinker said. "He has no holes. He's either chasing a pitch or getting a hit."
That said, Kinker had noticed that Saturday night's starter Ryan Feltner had used the change-up effectively against the senior first baseman.
WHAT TRANSPIRED was a showdown well worth the day.
"That was baseball," Beals said, "real baseball. If you didn't have a stake in the game, that was fun to watch."
Kinker got ahead of Schreiber 0-and-2 and 1-and-2. Schreiber fouled off the next pitch. He worked the count to 2-2.
"He fouled off a 1-2 fastball I don't even know how he got a bat on it," Kinker said. "So we set up for a slider away on the 2-2 pitch."
Kinker wanted to put the pitch in the dirt. He didn't want Schreiber to be able to extend his arms. The pitch was on the edge of strike zone, maybe, and down. Schreiber swung and missed.
Two runners were left on base. Schreiber dropped the head of the bat to the ground and stood for a moment, clearly disappointed.
"That was one of the bigger outs I've had this year," Kinker said. "Especially facing (Schreiber) in that situation. That is the biggest out of the year for me."
Kinker scuffled in the ninth. He hit a batter to start things, and two outs later he allowed a string of three singles that made it a one run game, 15-14.
"Luckily, I got the last guy (on a strike out)," Kinker said. "I don't think he had had that many at-bats this season."
A long day was done.
"We had it our way," Cowles said, "and then here they come."
Nebraska scored 11 runs in the last three innings, not a memorable afternoon for a bullpen.
"Michalik, Smith and Irving are usually much better than they were today," Beals said, "and they will get the ball back and soon…We know very well what they can do."
But while the bullpen drew so much attention Sunday, the offense cannot be slighted.
Ohio State's four-run seventh, started by Canzone's singled up the middle and highlighted by Noah McGowan's three-run homer—which bounded off the top of the wall, his sixth of the season—provided just enough cushion.
"We just kind of fed off one another," Canzone said. "That's one of the main things about this team. We believe in each other…We try to just keep stringing hits together right to the end…We keep battling and we wear other teams out. I think that's what we did today."