The Buckeyes struck early, but a familiar nemesis came back to haunt.  Disastrous defense helped Nebraska stage the late comeback and win in the Big Ten opener.
COLUMBUS—Nebraska rolled into Bill Davis Stadium Friday and hung an irritating loss on Ohio State in the Buckeyes' Big Ten opener.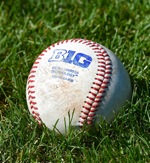 The Huskers won, 7-3.
Trying? Yes.
Annoying? Yes.
Why? The same things keep coming back on the Bucks. Their record is 17-8 after Friday's loss, but it should be better.
Only five of Nebraska's runs were earned. Once again, poor infield play was a factor. Third baseman Conner Pohl's throwing error in Nebraska's two-run fifth was pivotal, putting the Huskers out in front for good.
"It seems like every time we give up a free base they come around to score," said Buckeyes' starter and loser Connor Curlis.
"It's something we keep working on," said DH Nate Romans, who belted his third homer of the season in the second.
But Romans' homer leads to another topic.
The Buckeyes had a total of eight hits. Five came in the first two innings when Ohio State built a 3-0 lead
After the second, Nebraska starter Luis Alvarado was nails. For the next 5.2 innings, he pitched scoreless baseball, allowing three hits.
"After the first couple innings, I thought we had him on the ropes," Romans said. "But he just kept getting better and sharper with his fastball."
Alvarado retired the side in order in the third, fifth and seventh innings. He had two outs—both strikeouts—when he was lifted in the eighth after allowing a single to right by Pohl.
Jake Hohensee finished up for Nebraska getting a strikeout to close the eighth and then dodging a bullet in the ninth. With two outs in the inning, OSU loaded the bases, but Brady Cherry struck out ending the game. The Buckeyes had eight hits and left nine men on base.
"The disappointing thing," said OSU Coach Greg Beals, "is that we let (Alvarado) settle in with his fastball and he settled in with command on his fastball.
"Early in the game he was more in the middle of the plate and we were able to get good pieces of him. Back half of the game he had command on the corners of the plate—in and out…Give him credit. He got in a groove on us and after he got popped in the mouth early. He hung in there and got better. He did a nice job."
Alvarado came into the game with a 1-2 record and a 3.24 ERA, but this game was precisely what Beals expected it to be: nothing easy, little room for error.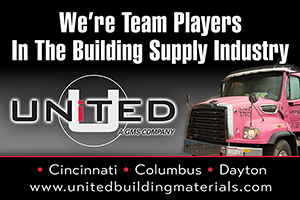 Things started nicely; even comfortable for the Buckeyes.
In the first with two outs, Cherry singled to center and scored when Noah McGowan, who continues to swing a hot bat, hit a slicing liner down the right field line.
Nebraska right fielder Jaxson Hallmark made a diving attempt to catch the ball or knock it down, but it tailed away from him and McGowan headed for third.
He was out by a matchbook on a pretty 9-4-5 relay, Hallmark to second baseman Zac Repinski, who put his throw—dead money—in Luke Roskam's mitt at third and just ahead of McGowan's fully extended reach.
In the second Pohl was hit by a pitch and one out later, Romans lifted a shot to straightaway center that appeared to catch a wave and ride well over the fence. It's 3-0 Bucks at that point, and starter Connor Curlis appeared to have it all in hand.
In the first three innings he retired nine of 10 hitters. His only imperfection was a one-out single in the first by Scott Schreiber, who would haunt Ohio State all night.
In the fourth, the wheels came off.
Schreiber homered to left to start the inning. A one out walk, a double by Repinski, a fielder's choice—that allows a run to score from third—and a single, and Nebraska had a three-run inning and a tie game.
The Huskers scored two more in the fifth when a throwing error by Pohl led to two unearned markers. It's 5-3 at that point and Nebraska doesn't look back.
"I think," Beals said, "he (Curlis) just lost a little focus…getting the ball up."
That said, overall Curlis was hammering. He had eight strikeouts and walked just one. Beals characterized Curlis' fastball as "slippery" and said that all eight of his strikeouts came on the fastball.
"He definitely seemed to have that zip and pop at the end (of his pitches)," Beals said.
As for the fourth and fifth innings, Curlis offered no excuses.
"The pitches I was making they were just putting really good swings on the ball," he said.
Nebraska's final two runs came in the ninth, one charged to Yianni Pavlopolous and one to Kyle Michalik.
"There were two things we needed to do," Beals said. "I told the guys, going into the weekend we need to get ready to hit a fastball and we need to control Schreiber. We didn't do that tonight, either one of 'em."
Schreiber was 3-for-5 with two RBI.
But the nagging aspect of the game was the inability to make plays that prove costly.
"I've said it from the get-go," Beals said, "countless times. We need to get better in our infield play. I will continue to say it. We have to improve in that area. No two ways about it."
From Beals standpoint, there was nothing surprising about this game. He expects every game in the league to be knucks-down. Nothing will come easy. There will be little, if any, room for errors, or wheel plays that go awry or mistakes in judgment
"This is the way it's going to be," he said. "This is a good conference. A lot of good teams. We are going to have to fight and claw all the way."
"Games like this," Romans said, "they just make us a little more motivated to come out and play better…To come out and be sharper. Even though we lost the opener we know in that locker room that we can still win this series."
NOTES: Game times have been moved up due to the possibility of inclement weather…Saturday's game is scheduled to start at 1:05, while Easter Sunday's series finale will start at 12:05.