He was a World Series hero in 2002.  But these days Darin Erstad is happiest promoting and teaching baseball back home, at his roots…with the Nebraska Cornhuskers.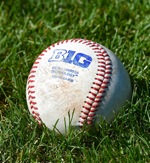 Columbus – Darin Erstad oozes baseball – red-stitched seams and the smell of a new Rawlings fresh out of the box.
He grew up with it in Jamestown, North Dakota, where one thinks in terms of hockey, and the Fighting Sioux, and not so much Roger Maris.  Maris is the state's baseball icon, and the greatest North Dakotan (from Fargo) to ever wear spikes.  For the generationally challenged, he broke Babe Ruth's single season home run record in 1961, when he hit '61' playing for the New York Yankees.
Erstad played football and baseball at Jamestown (ND) High School, and parlayed that into a fine career at the University of Nebraska, playing football for Coach Tom Osborne in the fall…and baseball in the spring.  He was good at both, but really good at baseball, taken in first round of the 1995 free agent draft by the California Angels.
He broke into the big leagues in June of 1996 and played eleven seasons for the Angels.  After spending a short stint with the White Sox in 2007, he wrapped up his playing career with the Houston Astros, retiring after the 2009 season – 1,697 hits, 699 runs batted in, and 124 home runs.
He was a hero in game 6 of the 2002 World Series, hitting a key home run in that game, and Angels 6-5 win, that forced a game 7.  The Angels then won Game 7 to claim the franchise's only world's championship in 56 years.
And now…Darin Erstad has personified 'full circle', a term so often spoken without relevance.  Finished as an active player,  he took over the Nebraska baseball program as its head coach in 2011 – alma mater – and quickly established himself as being as relevant to teach as he was to play.
In his seventh season as the Husker's coach now, he's amassed a record of 224-153-1.  He was named Big Ten Coach of The Year in 2017;  and under Erstad the program is one of only two Big Ten teams to qualify for the conference tournament in each of the past six seasons.
Full circle?  He's gone from baseball tundra, to Nebraska, the big leagues, and now back home to teach and develop the next generation of talent – giving back to that which has given him so much.
"It's one of the greatest things you can do – help kids learn and develop,"  said Erstad prior to Friday's game with the Buckeyes at Bill Davis Stadium.  "You want to let them know that there's success after failing.  I know, because I've sucked, too.  You have to learn to keep grinding after failing, and it's my favorite thing about doing this."
He knows obstacles – baseball in cold weather, anonymity…where you play for fun without scouts or the pursuit of scholarships, or 'elite' travel teams.  The fun of playing was all he knew growing up.
"You played football in the fall, hockey in the winter, then track in the spring and baseball from June to August,"  he adds.  "Then it started all over.  We played everything.  Now, everyone's trying to specialize in one sport, but I never knew anything about that.  And we didn't have high school baseball…we had Legion ball.  We met once or twice to hit before our first game in June, and that was it.  We just played.
"Legion ball is still around in North Dakota.  The travel team thing hasn't made its way up there yet – there may be one or two – but there's opportunities for kids without the means to play Legion baseball.  It's still a great platform to learn, grow, and enjoy the game of baseball."
You don't equate baseball to Nebraska and North Dakota.  You don't think of baseball talent, where recruiting is concerned.  But Erstad maintains it's pretty much the same familiar process.
"Historically, about 30% of our rosters comes from Nebraska,"  he maintains.  "Truthfully, there's a lot of players there, so we just spread out and try to find those blue-collar types of kids.  We want to keep as many as we can in state, but sometimes you have to make the tough decision on a kid who's not quite developed and needs to go out to junior college.  We follow them and hopefully get them later, but I wish…there was a larger roster so more kids could have the opportunity to develop in our university setting.  I wish there was a freshman team, where kids could play more.  But that takes money and I don't think that's going to happen."
His 2018 Cornhuskers are in the formative mode, currently 14-12 (2-2 in Big Ten play), but in the words of Buckeyes' coach, Greg Beals, full of fight and dangerous if you take their record for granted.  They dropped two of three this past weekend in their Big Ten opener against Minnesota.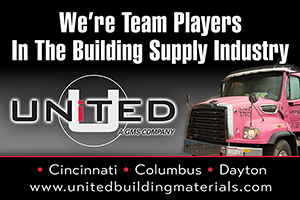 "Oh, we're full of fight," says Erstad with a smile.  "We've just had trouble taking care of the little white thing.  We've shown signs of being alright, but we haven't played consistent baseball.  We have some new pieces and we've had some growing pains.  But right now we're just looking for a little consistency with how we play the game."
Regarding professional highlights, and that sixth game of the 2002 World Series…he's totally dismissive over his home run that helped the Angels get to the decisive seventh.
"No, no,"  he contends.  "It's a team game and a team championship.  I don't care about myself.  It's about game seven when we won the whole thing.  It's not an individual accomplishment, and there's nothing better than looking your teammates in the eye.  I've had that opportunity a couple of times, including football at Nebraska when we gave Coach Osborne his first national title.  I always tell our guys…they don't pour champagne in your eyes for individual accomplishment."
A good guy and a good coach, he's intensely proud of his home North Dakota and its icons.
"No question, Roger Maris is the best baseball player to ever come from North Dakota,"  he smiled, without a hint of self.  "He's the face of North Dakota."
But the face of Nebraska baseball is without question Darin Erstad – comfortable in his own skin, as they say.  A guy who learned to love it for the fun of it…in Legion ball, the major leagues, and now embraces his opportunity to teach and share it with the next generation.  Full circle looks good on him.  Take him at his word.  There's nothing better.
Not even Game 6 of the World Series!