It was another scratch and claw game for the Buckeyes with key plays and moments throughout, but the biggest may have belonged to freshman Griffan Smith in his 'Big' debut.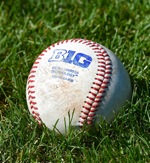 COLUMBUS – Nate Romans called it. Besides being a pretty good ballplayer, seems he's a bit of soothsayer, as well. Either that, or he has a really good handle on the pulse of this ballclub.
After the Buckeyes lost to Nebraska, 7-3, Friday night in OSU's Big Ten Opener, the junior designated hitter looked around a room of reporters and shrugged his shoulders.
"Games like this," he said, "they just make us a little more motivated to come out and play better…To be sharper. To look at the little things and know we have to work on those things. Even though we lost the opener we know in that locker room that we can still win this series."
On Saturday, OSU was sharper. They were better. They performed in key situations and they did nearly all the little things well.
As a result, they dropped Nebraska, 7-4, surviving one challenge after another and doing so with pitching, with defense, and a 13-hit attack that was spread throughout the game.
The Buckeyes had at least one hit in every inning except the third. Five starters, led by Jacob Barnwell (3-for-4 with a home run and three RBI) had two or more hits. Noah McGowan, in addition to going 3-for-4 with a run-scoring double in the fifth—that coming just moments after the Huskers had climbed back into the game with a pair of runs off starter Ryan Feltner—played some Gold Glove first base.
"All the outs were critical today," said Bucks coach Greg Beals, "but Noah McGowan gave us a great day at first base, no doubt about it."
"I'm just getting more comfortable at first," McGowan said, who early in the season bounced from first to right field. "It's just taken some time."
But all that said, it was a brief stint—a snapshot—that may have saved the game and certainly allowed OSU to maintain its handle.
Feltner gave OSU six strong innings to start things off. He gave up two runs in the fifth and a third in the sixth on Scott Schreiber's eighth homer of the season.
OSU was leading 4-3 in the seventh when Feltner's pinch count broke 100.
The Huskers opened the seventh with a single by Angelo Altavilla. Jaxon Hallmark drew a walk and the Buckeyes were on alert for a bunt.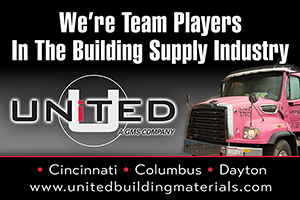 "We were yellin', 'Bunt. Look for it. Be ready,'" Beals said.
Mike Addante put it down toward third. McGowan was charging from first. Third baseman Conner Pohl fielded the ball, but when second baseman Brady Cherry was a little slow covering first, Pohl pushed his throw.
"It almost looked like a shot putt," Beals said. "He's got to learn to shuffle his feet, trust that Brady (Cherry) is gonna be there and then make a strong throw."
Ironically, the play was eerily similar to Pohl's error in Friday night's game that led to a two-run inning and proved pivotal in the loss.
The error was Pohl's 11th of the season, but freshman reliever Griffan Smith stemmed the tide, providing that "snapshot".
One run was in. The score was 5-4 Ohio State. Beals pulled Feltner for Smith.
Joe Aker laid down a bunt, and Smith came off the mound Jiminy Quick.
"He did everything right," Feltner said. "He got to the ball quickly. He checked the runner at third and then made a strong throw to first to get the out. It was a really good job."
Smith then retired lead off man Mojo Hagge on a routine fly ball to left, shallow enough that the runners had to hold. When Schreiber, who had already homered and was 3-for-5 Friday night with two RBI and a homer, came to the plate, Beals called for an intentional pass.
It was as if Smith had never intentionally walked a batter in his life.
"It didn't look like it, did it?" Beals said, laughing. "I got excited twice in that inning: when we didn't get the call on that check-swing, and on Griffan's first pitch. I'm like, 'Whoa. Whoa.' That was too close to being in the strike zone."
After the intentional pass, Beals went to senior closer Seth Kinker, but it was Smith's performance that pleased him most.
"That's the highlight of the game for me," he said. "Those were the two biggest outs of the ballgame…You send a freshman out there in his first Big Ten game (in a one-run game) and he gets two big outs for you. That's very big."
But there was so much that was "big" in this game, particularly coming on the heels of a loss in the series opener.
Consider:
Feltner: After allowing a double to open the game, the junior right-hander, retired 12 straight hitters and 13 of 14, before running into some trouble. The win was his third against one loss and offered more evidence that he is still developing as the season goes on.
"He's got that equalizer now," Beals said. "Everybody hears about him throwing 93, 94…They go up there looking for the fastball and he pulls the string on them…His confidence and his trust in that pitch just keeps growing."
"I see it. We all see it," said junior catcher Jacob Barnwell. "Every single outing he gets better and better. No matter what pitch he throws—fastball, change, slider—he has confidence he can throw it for strikes."
Barnwell and McGowan: Barnwell's three-run homer in the fourth was his first of the season and gave OSU a lead they would not relinquish. It was one of what Beals called a "number of high quality hits."
"The other hit I really liked was Noah McGowan's double to right-center (which scored a run and made it 5-2, Buckeyes). The kid continues to prove he is willing to just hit and not try to do too much."
McGowan leads the team with a .425 average, and in conversation after the game talked about his fielding versus his hitting.
"It always feels good to make good plays in the field," he said. "I enjoy playing baseball and making a good play, you enjoy it even more."
"So," someone asked, "does it feel as good as hitting?"
He paused over the question, studying the person who had posed the idea.
"Uh, no," he said, finally. "Not at all."
Kinker: The senior closer mowed through Nebraska. He retired seven straight hitters, striking out three, and got a big assist from McGowan, who made a diving snag on Altavilla's smash toward the hole at first and flipped to Kinker covering the bag.
Kinker's style is pretty simple. "When I go out there," he said, early this week, "I'm coming at you with every thing I have. I am going to beat you. That's all I think about."
NOTES: Due to the threat of inclement weather and Nebraska's travel plans, game time Sunday has been moved to 12:05…The forecast is for 40 degrees at first pitch with partly cloudy skies…However, temps are supposed to rise to a balmy 45.