Opponents quake, while teammates just shake their head.  Sophomore right fielder Dom Canzone just hits, and hits, and hits.  How does he do it?  Read on.

COLUMBUS — Opponents curse. Pitchers fume. Coaches shake their head. It's part envy, part bewilderment. Dom Canzone makes people crazy, even his teammates.
"You wonder," said Buckeyes senior closer Seth Kinker, "just how he does it, and you're damn glad he's on your side."
You see, Canzone makes the game look easy.
"And it ain't easy," Kinker said. "We all know it ain't easy."
Canzone is Ohio State's starting right fielder. Defensively, he has remarkable range and assurance. If he can get his glove on a ball, he is apt to catch it. He throws to the right bases and doesn't miss cut-off men. On a team with fielding issues, Canzone is a gimme, no worries.
But he shines most with the bat. Twenty games into his sophomore season, he has a signature hit.
"Oh, yeah," said Nate Romans, "that slow double down the third base line."
"Yeah, all of 45 miles per hour. Or, that little flare over the shortstop," Kinker said. "That little duck…We're all accustomed to seeing it now. Oh, well, there's another Dom double."
"But, he can also turn on it," said catcher Jacob Barnwell. "He's got good power, for sure."
Entering this weekend's three-game series against Georgetown (5-14), Canzone was batting .359 with four doubles, three homers and 15 RBI. His slugging percentage was .500. His on-base percentage was at .406.
He had hit lead off in all 20 games and consequently led the team in plate appearances (101) and at bats (92). He has the capability to hit in the three-hole, but Buckeyes coach Greg Beals prefers to see Canzone at the top of the order.
"I like him in the lead off spot," Beals said. "I really like him leading off. He sets the tone and the tempo. We're here to play. Here we go."
Numerically, Canzone is not the Buckeyes leading hitter. That designation goes to senior Noah McGowan who's off to an impressive start of his own.
McGowan, who is drawing starts at first base and right field, leads the team in batting (.392), doubles (seven), home runs (five) and RBI (27). He has 55 total bases. His slugging percentage is .696, while his on-base percentage is .474.
McGowan, scouts will tell you, is a slugger. Canzone is a hitter. In fact, he is not only the best hitter on the team, he is quite possibly the best pure hitter Ohio State fans have seen in some time.
Beals will not wade into those waters and understandably so. Collegiate coaches are surrounded by fragile psyches and not all of them belong to the players.
Yet, when Canzone's name comes up, it brings a spark—a certain light—to Beals' eyes.
"He just competes, ya know," he says. "He's just such a great competitor." In Beals' lexicon, there is no higher compliment.
Canzone's competitive nature was evidenced last Friday against Cal State Northridge, a 2-1 win that required 12 innings to complete. The game was ultimately decided by Canzone's one-out double to short left, scoring Romans from second.
Canzone was 5-for-6 in the game. He singled in the second, doubled and scored in the sixth. Singled in the eighth. Singled in the 11th and then delivered the game-winner.
Afterward, and as usual, he was quiet and self-deprecating, as if he had done nothing unusual or noteworthy. He said he was "just trying to get a pitch" he could hit.
"They had worked me away the whole at bat," he said, "so I thought they might come back there and I, uh, got a change-up I could get the bat on."
He shrugged, as if to say, "That's all there was to it, guys."
During a time in baseball when so much complicated, when systems reign and analytics rule, Canzone is refreshingly simplistic. His ability is not the product of some academy or a celebrated hitting school—far from it. He learned in the back yard from his mom and dad, Amy and Dave.
"They worked with me from the time I was little…as far back as I can remember," Canzone said.
They were not trying to groom the next Joey Votto or baseball's next great hitter. They were playing games.
"I think they had as much fun as I did," he said. "They didn't yell too much. Oh, if I was slacking off or not paying attention, they would get on me. But mostly we were having fun."
As Dom began to show an aptitude for hitting, Dave began to read about hitting. Dom's grandfather, Ray Canzone, was a Ted Williams fan. He suggested they get their hands on the Hall of Famer's classic book, The Science of Hitting. Dave went on to made a study of hitting and baseball.
The backyard sessions, the study, led to an approach that lasted through high school and into college. Canzone is calm at the plate. He doesn't strangle the bat. He doesn't gnash his teeth. There is no excess movement.
His swing is influenced by Williams' theories and best described by the '70s rock group, .38 Special:
Just hold on loosely
But don't let go
If you cling too tightly
You're gonna lose control
Over time, Canzone has developed an approach, a swing and a routine that he trusts and does not forsake. On his way to the plate, he tightens his batting gloves.
When he reaches the plate, he takes one step out of the box and takes a practice swing. "Then, I get in the box, take a big, deep breath and then," he says, "I'm ready."
His approach, his process, actually begins well before that walk to the plate.
"Ya see Dom in the on-deck circle—the dugout—he just sits there and stares at the pitcher and gets ready," Kinker said. "He gets in the box, he's a hitter. Dangerous.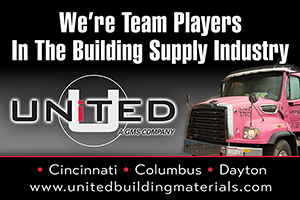 "He's kinda like (Houston Astro) Hunter Pence. You see Hunter Pence in the on-deck circle and he's doing all this crap. Jumpin' around. He get's in the box and he's a pure hitter."
Canzone loves the game. It is a joy. But there is no room for tomfoolery once the ump says, "Play ball."
"If you are not paying attention, not watching, just in the dugout messing around or something, you are not going to be prepared for your at bat," Canzone said. "You are not going to know how much (the pitcher's) ball is breaking or how much his fastball is moving, when he's going to his change-up…"
A lack of attention can only serve to help the pitcher and that's something Canzone cannot abide.
"For the most part I am pretty calm about things," he said. "But if I start getting myself out every once in awhile, here and there, I'll get a little upset with myself…If I helped the pitcher instead of him beating me, then yeah. I'll get pretty upset."
That seldom happens. Canzone is a sophomore and he has gained a deep respect from his teammates, and it has nothing to do with the fact that he looks like a young Michael Corleone.
"Sometimes, it's just kinda hard to believe," said Barnwell. "Seems like every time you look up, he's on base."
"He just hits. It's Dom," Romans said. "It's not always pretty but he just hits."
Kinker shakes his head, as if he is puzzling over something he finds difficult to explain or articulate.
"He's unbelievable," he says, finally. "I've played baseball for 11 years and he's probably the best all-around hitter I've ever seen. He's got power in the tank, but he doesn't use it if he doesn't have to…
"Ya know," Kinker continues, "there's something about Dom. It's his presence at the plate. Other teams don't know it, or see it. But we do. It doesn't matter where you pitch him, he's either gonna turn on it, or flare it to left field. It's damn hard to get him out."
NOTES: (3/24)…The Buckeyes booted away a seven-game winning streak Saturday, falling to Georgetown, 5-1…The win was the Hoyas' sixth of the season. OSU stands at 15-6 heading into Sunday's 1:05 series finale at Bill Davis Stadium…The game turned on fielding blunders. OSU committed four errors, three by third baseman Conner Pohl, the fourth by shortstop Noah West…Losing pitcher Ryan Feltner (2-1) added a wild pitch, as did reliever Griffan Smith. Feltner allowed three runs, one earned, on four hits…Kyle Michalik allowed two runs, one earned, on a pair of hits in 1.1 innings…The weather was forbidding but Georgetown played clean ball. They did not commit an error…
NOTES: (3/23)…OSU began the weekend three-game set pounding Georgetown, 13-5, Friday at Bill Davis Stadium…It was their seventh straight win…The Buckeyes scored eight runs in the first inning, handing starter and winner Connor Curlis (4-0) a nice, comfortable cushion. They tacked on three runs in the third, one in the fourth and a final run in the sixth…Four players had two hits or more: Canzone was 2-for-3 with a grand slam, his fourth homer of the season. In addition to driving in four runs, he scored four times….Kobie Foppe went 2-for-3. He tripled and drove in two…Brady Cherry was 2-for-3 with three RBI and a triple. Noah McGowan was 2-for-4 and drove in a run…Though Curlis got the win, it was not one of his best showings. He gave up four runs, three earned. He walked four, threw two wild pitches and hit a batter. He did have five strike outs…Austin Woodby allowed the Hoyas' final run, while Andrew Magno and Jake Vance closed it out….Beals was not entirely pleased with the pitching, saying he wished it could have been "cleaner".