The Buckeyes run their win streak to six, and grind on through a good Cal State team from southern California.  The offense is red-hot, while the pitching took another step towards "getting there".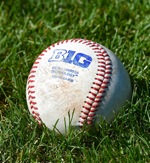 COLUMBUS—The proving ground goes on. It has no end. It never closes. The Ohio State Buckeyes concluded a weekend sweep of Cal State Northridge Sunday taking a doubleheader from the Matadors.
OSU won the first game, 11-6, and the second, 7-3. They have now won six straight games and stand 14-6. Yet, Coach Greg Beals isn't tossing laurels around Bill Davis Stadium. This is not, he cautions, a finished product, not by any means.
"We're getting there," he said. "We're getting there. I still see room for improvement…I think this team is going to hit well enough and pitch well enough to win a lot of games. We got to play cleaner. That's the next step for this team reaching a championship level or a national caliber.  There's a lot to like about this ballclub, though."
He is troubled, and rightfully, by the infield defense. He can question the play in center field, but let's stop there for a moment or two. There's always room for improvement and the Buckeyes definitely need some in certain areas, but for now consider what's most evident.
The Buckeyes 1-through-9 can hit the ball. In Sunday's 18 innings they had 23 hits, 10 for extra bases. Eight guys had two or more hits—that's eight different guys.
It was the 12th time this season OSU had 10 or more hits.
Here's Sunday's rundown:
Game One: shortstop Kobie Foppe 3-for-5; left fielder Tyler Cowles 2-for-4, five RBI; and catcher Jacob Barnwell 2-for-4, three RBI.
Game Two: right fielder Dom Canzone 2-for-4, one RBI; shortstop Noah West 2-for-4, one RBI; first baseman Noah McGowan 2-for-3, one RBI; DH Nate Roman 2-for-3, catcher Dillon Dingler 2-for-4, two RBI.
"We keep this up," Barnwell said, "I like our odds."
"We're averaging seven and a half runs a game," Cowles said. "You are gonna have to score some to beat us. I just feel like we are going to hit. We trust our pitching staff, but we are gonna score runs. We just believe that…We are clicking. I'll go to war with anybody right now."
Speaking of pitching, Game One starter Ryan Feltner turned in a stellar performance, a performance that could stand as a significant building block for the junior right-hander.
He worked 6.2 innings. He allowed three runs, two earned. CSUN had only four hits. Feltner struck out nine. In one stretch, he struck out five of six hitters.
"He got a little something going for him there in the middle innings, a little (attitude), confidence," Beals said. "He started pitching like an elite guy. It was fun to watch…He started pitching like a Dude."
It wasn't fun for CSUN.
"They weren't talking much," said Barnwell. "But as the game went on, they were trying everything to catch up with him. They were moving back in the box. Choking up, like four inches.  In the fourth inning, he strikes out the side. One pitch dropped like four inches.  He had it today."
After the first, when CSUN scored their two earned runs there wasn't much catching up with Feltner. He gave up a lead off single and one out later Trevor Casanova doubled to right and CSUN took a 1-0 lead.
Another right-side groundout moved Casanova to third and a wild pitch made it 2-0.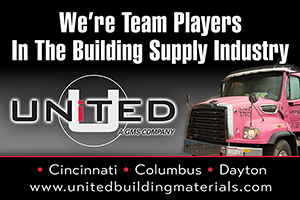 It was not an auspicious start.
"After the first," Feltner said, "I felt pretty good. I kinda figured out their game plan.  They chased late, especially my change-up and fastballs up…
"Honestly, I think my stuff has been pretty much the same throughout the season.  But it felt nice to finally really put one together."
Feltner is a soft-spoken master of the understatement. He cruised through the second, third, fourth and fifth innings. He was running the radar gun up to 93-, 94- and 95-miles an hour with consistency and—in his own words—"flipping in a breaking ball here and there."
In the sixth, when he ran into some trouble, he turned it up another notch. He hit 96.
His trouble in the sixth started with one out. Joey Cooper hit a deep drive to center field. Malik Jones made a valiant attempt to make a play—the ball actually hit off his glove—but it fell for a double. A passed ball moved the runner to third and Casanova brought the run in with a fly ball to left.
After two were out in the seventh, Feltner hit a batter and Beals went to Kyle Michalik who stopped things getting a routine fly ball to right.
"The biggest stride Ryan has made is his mental approach," Barnwell said. "The arm, the stuff has always been there, but his mental approach, that's different…Every single outing I think, 'Can he get any better. Each outing, he gets better.  Today is the best I've seen him throw in a very long time."
When Feltner left the game, the scouts did, too, which might have been a little short sighted.
In the seventh, CSUN got a dose of that Ohio State offense. The Bucks had scored one in the first on a double by Brady Cherry, the DH in Game One, and four in the third on three hits—a three run double by Cowles and an RBI single by Barnwell.
Six runs came across in the seventh. Conner Pohl drew a bases loaded walk. Cowles had another two-run double. Barnwell tripled to score two and Noah West brought him home with a sac fly.
The contributions are such that Beals is admittedly having a hard time making out the lineup card. Between games he huddled with his coaches along the left field line discussing—debating—who was going where.
"The thing I like," Beals said, "is that between games I'm mentally wrestling over the line-up."
He started Foppe at second instead of Cherry, who has struggled mightily in the field, Foppe delivered—three hits. Noah West started at short. West stayed at short for game two and delivered two hits.
Dingler started game two replacing Barnwell. He doubled, homered and drove in two runs. Cherry was back at second in Game Two able to start the fifth.
You see, Beals actually has some nice problems.
A win is a win, but Game Two was not as impressive as its predecessor. Senior Adam Niemeyer labored through five innings, giving up three runs on six hits before yielding to a bullpen that is also making a name for itself in sheer depth and effectiveness.
The Bucks staked Niemeyer to a two-run lead in the second, but in the fourth CSUN—a team Beals believes will win between 25 and 30 games—touched Niemeyer for two to tie the game. Ohio State made it 4-2 in the fifth on back-to-back doubles by Cherry and Noah McGowan, and a single by Cowles.
When Niemeyer gave up a solo homer to Justin Toerner to open the sixth, Beals beat a path to the mound and called for Michalik once again. Michalik was followed by freshman lefty Griffan Smith, right-hander Thomas Waning and senior Yianni Pavlopoulos. The four relievers allowed one hit, that's it. They threw 51 pitches, 22 for strikes.
The bullpen is building a reputation of its own, and—though Beals was disinclined to say so—his team continues to take positive strides in many directions.
A three-spot in the eighth salted the game and the weekend away.
"I feel like today—just getting that weekend sweep—was a really good step, a good base to start on," Barnwell said.
"Like coach says, there are things we need to fix," Cowles said, "but we are getting there."