On day 1 of the 2018 girls state tournament on how the tournament has changed through the years…and for the tournament's sake, for better and worse!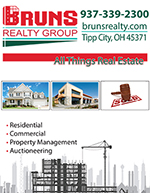 Earlier this week a reader from downstate asked me this about the weekend and the 2018 girls state tournament.
"Is the tournament what it used to be?"  he questioned.
That is, of course, a matter of generation…and perspective.  Meaning, it depends on whom you ask, and how old they are.
Many will tell you that they don't enjoy the tournament now as they once did, and list the reasons.
One, they say they miss the intimacy of old St. John Arena.
Two, they cite the cost of the tournament – tickets, travel, lodging, meals, and parking.  There was a time when it cost you $25 for a day's worth of basketball, hots dogs and all.  Now, $25 gets you two good seats for one game, period!
Some cite the matter of location, at Ohio State, and the fact that there's no convenient restaurants, watering holes, or shopping adjacent to Value City Arena…as there is in the Nationwide Arena district downtown.  Time and change, you know.  There has to be something to offer besides basketball.
And a lot of people you would ask would simply tell you…it's just easier to stay home now and watch it on television.  Every game is televised (especially the championship Saturday games), and being there isn't the priority that it once was.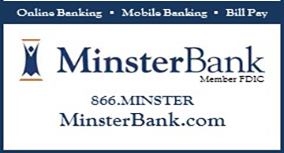 Of course, that's a matter of perspective, too.  Without question the people of Versailles and Minster will turn out in force on Thursday afternoon for the Division III and IV semi-final games for those respective teams.  They always have – they always will.  It's what you do in a MAC town when a state title is on the line.
But the tournaments don't draw the rank and file basketballers as they once did, or the merely curious…because there's simply too many other things to do.
This weekend coincides, every year, with the opening of the NCAA tournament;  and those games will be televised, starting at noon today, in every home, office, bar, restaurant and airport across the country.  Meaning, grass roots tournament basketball has to compete with the much higher promotion of "official" March Madness.  There are no brackets and no betting on the high school tournaments.  Vegas is alive and well for OSU vs. South Dakota State.
And, we don't gauge the years by basketball, any more, as we once did.  Even the landscape of high school basketball has changed.  Some schools of tournaments past no longer exist, victims of time and consolidation into larger and more efficient districts.
Charters and privates have taken over in some cases.  In central Ohio, for instance, Columbus East is no longer a basketball landmark.  Harvest Prep, and Africentric, are, in its place.
Year-round competition in other sports have taken some of the lustre away.  There'll be numerous 'JO' volleyball tournaments across the country this weekend;  and a myriad of soccer, hockey, and science fairs that further dilute the potential for audience.
And Alan Jackson is performing tomorrow night at the Nutter Center, in Dayton.  Someone told me they'd like to see the tournament, yes, but who can turn down a chance to see Alan Jackson and the Honky Tonk Highway Tour?
But, for whatever reason people might find to not come to the state tournaments…the tournaments probably have never been better.  Say what you want about St. John Arena, but the Schottenstein Center is far more comfortable.  And if the games were across the river at the old place tickets would still be $12 and hot dogs would still be selling for 5.
I've been to other state tournaments and by comparison no one does it better (if as good) as the OHSAA.  Yes, it's too commercial for my tastes, but what isn't anymore.  And yes, there are some conflicting signals regarding what's more important, winning or how you play the game – the politics of public versus private, and competitive balance.
But a lot of that seems to disappear once the ball's in the air and the sneakers start squeaking – once the politics of competing is replaced by the "instincts" of competing.
In the end…what really matters is how important tournament basketball to you, or me, personally.  If you think about it…there's always going to be something else to do.  Alan Jackson plays almost every day.
Which makes places like Versailles, Minster, Bellbrook, Ottoville, and New Philadelphia all the more special.  In little towns like that there is nothing better, or still more special, than getting out and supporting the kids in their biggest moment – for the glory of their community.
It's good to know that "Hoosiers" is alive and well, and playing somewhere…even if Alan Jackson isn't!