Justin Ahrens scored 32 points as Versailles picked up a sectional title, while Anna did the same with a come from behind win in Division Three.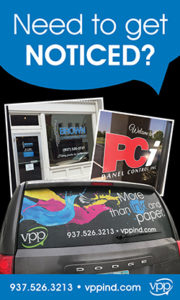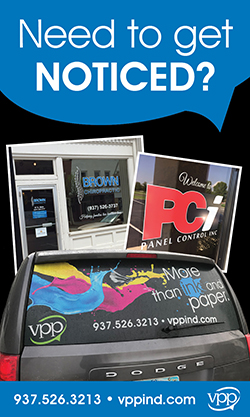 Montgomery County – The Versailles Tigers and Anna Rockets played one of the best games of the season back on December 27th.
The at the time unbeaten Tigers went into the Anna High School gym and stunned the Rockets 67-65 on Justin Ahrens' buzzer beater. It was the second of four losses for the Rockets by a total of 8 points.
Both teams won sectional titles Saturday, and while no one is talking about it, at least publicly, and are two wins away from what would be an epic rematch on March 17th for the regional title.
Versailles got off to a slow start against West Liberty Salem, hit their stride in the second quarter, and rolled to a 74-50 win at Northmont to improve to 21-4. Ahrens scored 32 points for the Tigers, who won their third sectional title in four seasons.
Up the road at Vandalia's Student Activity Center, Anna got off to an even slower start, and trailed Brookville by 7 with 3 minutes to go in the first half. The Rockets then went on a 20-1 run that jump-started a 54-41 win, also the Rockets 21st of the season.
Versailles and West Liberty were tied at 10 after a quarter, but then Ahrens took over. The Ohio State recruit hit three threes and scored 15 points in the second quarter, then made two more threes and scored 10 points in the period as Versailles opened a 55-41 lead.
"We knew they were a good team," said Versailles coach Travis Swank. "They have 17 wins, 7 seniors, and play very disciplined. We knew we were going to be in a battle. I was pleased with the way we responded in the second half. We played hard, executed well, and that's what the game came down to."

West Liberty, out of the Ohio Heritage  Conference, only managed two baskets in the fourth quarter and failed to mount a late run, bowing out with a 17-8 record.
A.J. Ahrens scored 12 of his 16 points in the second half, and Keaton McEldowney added 11 for the Tigers.
Versailles shot 54% from the floor, 50% from three and 11 of 16 from the line. The Tigers held West Liberty to 38% from the floor, and out-rebounded West Liberty 31-22.
Justin Ahrens said the win is a step toward the ultimate goal.
"It's a great accomplishment, a step toward our goal. Of course, the end goal is the state championship. We are taking it one step and one game at a time. We want to keep working hard, get stops on D, run the floor like we can, and most of all, stay healthy."
"It's always exciting to play at UD Arena. It's a great atmosphere and it's a lot of fun to cut down the net after a big win there. We are just going to get back to work and get ready for a big game with Madeira.
"Justin is our key, obviously," said Swank. "He was a lot more aggressive in the second half. If he is on point, we are very hard to stop. He is so quick for people to defend on the perimeter, and he is strong enough to get to the rim and finish.
"Our seniors have really stepped up since the tournament began, not just in games but in practice as well. If you practice well and your energy level is up, that carries over to the game."
Up next for the Tigers is a district final match with 17-7 Madeira, which beat Clark Montessori on Saturday.
"We will have our hands full," Swank explained. "They have a good player inside who is going to Purdue to play football next fall. They have some good shooters, and a nice guard who is athletic and can get to the rim. They have been playing a lot of zone lately, so it will be a different type of style from what we have seen."
Meanwhile at Vandalia, Brookville, a 15 win club out of the Southwestern Buckeye league, took it to Anna early. Jake Gudorf scored 8 points and Wade Turner added 5 as the Blue Devils took a 21-16 lead after 1.
Anna had all kinds of trouble inside early in the game, rolling a number of close-in shots off the iron. Trailing 25-18 with three minutes to go in the half, everything changed.
The Rockets scored 8 of the final nine points of the half to get even at 26 at the break. Griffen Doseck scored 6 straight points early in the third as the Rockets scored the first 12 points of the second half. All told, the run was 20-1 as Brookville went 10 minutes and three seconds without a field goal.
Still, the lead was only 39-30 starting the fourth, but the Rockets quickly put away any thought of a Blue Devil rally with an 11-2 run. Mason Platfoot hit back to back threes and Wyatt Bensman hit a three and a two as the Rockets stretched the lead to 50-32. Brookville never got closer than the final margin.

"We definitely played better in the second half," said Rockets head coach Nate Barhorst, now in his 7th season. "About half way through the second quarter, we figured out that we needed to pound the ball inside. We took advantage of that with Griffen Doseck, Drew Brodman and Austin Fogt. Then we got big stop after big stop in the third quarter. We are the kind of team that can make a big run like that. You just hope it happens."
Griffen scored 17 to lead Anna, while Bensman added 15. The Rockets shot 49% from the floor, 40% from the arc, and 11 of 3 from the line for sa terrific 85%. They also dominated the glass 26-11.
"I have been on the team for four years, and we have never gotten past this game," said Bensman. "Its really exciting to finally get over that hump. We knew they were a good team, and they started out hot. We were a little antsy on defense early, but we settled down and played good half-court defense in the second half."
The Rockets will next face a good Purcell Marian team that improved to 19-6 with its sectional title win last night.
"It's the first time we have been there is four years, so it's a great accomplishment. It's been a goal all season, but I just told the guys that we don't want it to end here. We have great community support, and had a great crowd here tonight. It was really amazing. And there are three teams from Shelby County that will play district finals next week.  That's a great feat and will make for an exciting week."
Bensman gets the last word.
"We are all super excited," the senior said with a big grin. "We have been talking about this since the beginning of practice, to get to UD. We want to go down there and play well, and  hopefully, we will get a good crowd to come out".