Darrell Davis scored 22 points, and nearly reached the 1,000 point plateau for his Dayton career.  But the best thing – the Flyers beat George Washington at UD Arena Saturday…on Senior Day!
DAYTON — Senior Day was like the perfect senior prom at the University of Dayton Arena Saturday afternoon.
It was a day to honor the two seniors on the University of Dayton basketball team — one the star player and one a popular walk-on, non-scholarship player who nearly never plays.
The star, Darrell Davis, put on an exciting going-away party with 22 points.
The walk-on, Joey Gruden, who had never started a game at UD was a surprise starter (to him) and he played the first three minutes to a standing ovation.
And to make the day perfect, the Flyers knocked the wigs off George Washington University, 88-78, in front of 13,350 fans.
With his 22 points, Davis came within six of reaching the 1,000 level for his career. While he has at least one game left, in the Atlantic 10 Conference tournament, it would have been nice if the straw-thin 6-foot-5, 175-pound guard from Detroit had done it in his final home game.
And it looked as if he might get the 28 needed Saturday when he hit his first three shots — two threes and an old-fashioned three on a basket-and-one — in the first five minutes.
He had nine points in five minutes and the Flyers had a 16-5 lead. Strangely, Davis never shot again in the first half.
"I want to score, I want to get there if it's God's will, God's plan," he said. "Maybe I can get it in the next game. The big thing is to win the game and I was just doing what I thought I needed to do to win the game."
George Washington came with a whoosh in the second half and caught up at 43-43, but Davis & Company turned it on high and from 46-all the Flyers went on a 10-0 splurge with Davis hitting a three and Josh Cunningham scoring six of his 13 points.
That gave the Flyers a 56-46 lead with little more than 14 minutes left and the Colonials never crept closer than nine the rest of the way.
Davis scored 13 in the second half and hit 8 of 12 shots, five of eight on threes en route to his 22 points.
It was quite the turnaround. After scoring in double figures 15 straight games, Davis went into a three-game slouch, scoring six, five and seven. In those three games he made 6 of 17 from the field and 3 of 14 three-pointers.
"I just missed, I took shots, but I just missed 'em," said Davis. "It was on me. I just got back in the gym and kept shooting, but I missed shots in the next game and the next game. But today was my day to make shots and I was just happy it came on Senior Day."
Davis said he is only aware of how close he is to 1,000 career points because his teammates make it a topic of discussion.
In fact, before Davis drove for a layup with five minutes left for his 22nd points of the day, guys on the bench were holding up eight fingers — eight points away.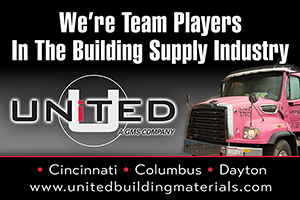 "I saw 'em," he said. "They kept telling me I needed eight more," said Davis. "I need, what, six more? I don't go around on social media or check the Dayton stats sheet, I just try to come out and play hard and try to win a game, whether I contribute defense or offense."
Coach Anthony Grant says Davis is called upon to do many things in addition to score points, mainly play defense on the other team's best player.
"Today was about our seniors," said Grant. "I didn't let Joey Gruden know he was starting until about 15 minutes before we took the floor. There was a great reaction from all of his teammates, giving him love and support."
Gruden neither scored nor shot during his three minutes. Grant put him back in with less than a minute to play, then quickly pulled him out so he could receive a standing ovation for his dedication to the program as a walk-on, non-scholarship player who practices extremely hard every day without receiving accolades.
"Darrell came out today and was aggressive from the jump," said Grant. "His assignment tonight was not only to score points for us but to take a defensive assignment on GW's Yuta Watanabe."
Watanabe led the Colonials with 21 points, but Davis made his sweat blood and bullets to get those 21 on 8 of 16 shooting (1 of 4 from three).
"It was great to see what Darrell did because down the stretch it has been difficult because I've asked a lot from him," said Grant.
Scoring 1,000 points isn't what Davis will remember about his days at UD and when asked what he will remember most, he quickly said, "First of all, we came out with a win today and that's what you want to do on Senior Day. I'll remember the back-to-back regular season conference championships (2016 and 2017). Getting those two rings."
The fans said good-bye to Darrell Davis and are still saying hello to red-shirt freshman Kostas Antetokounmpo. He entered Saturday's game with 11 minutes left in the first half and it was quickly The Greek Freak II show.

He scored eight straight points – dunk, dunk, dunk, layup — in a five-minute span. He finished with 14 points in 18 minutes and made six of his seven shots.
"It was great to see Kostas come out and impact the game," said Grant. "What you want to see is your freshmen continue to get better over the course of the year. He has grown, he is getting better and he is understanding how he can impact a game and what he is capable of doing."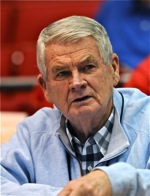 After the game, Davis ran to the north end of Blackburn Court to acknowledge the student section, thank them for their non-flagging support, even during the rough patches this season.
"I thanked the fans because this program is bigger than us, bigger than Darrell Davis, the staff and everybody around us," said Davis. "They all come, every game, every day, every night to help us get victories."
George Washington came into the game with four wins in its previous five, but the Flyers put a stop to it, dropping the Colonials to 14-and-17. The Flyers finished the regular season 14-and-16, 8-10 in the A10 heading into Thursday's first game in the conference tournament.
While the Flyers were 11-and-4 at UD Arena, the road games were as ugly as their road uniforms, 1-and-10 in visiting arenas and 1-and-2 on neutral sites.