Indian Lake proved that records don't matter, taking Miami County's winningest team (Troy Christian) out in the first round of the Division III sectional.
Clayton – There are all kinds of cliches' that I suppose portend to this.
One, it isn't the size of the dog in the fight…..and you know the rest.
Another, of course, and perhaps the most poignant…records don't matter when it's one and you're done.
And the latter snuck up and bit Troy Christian – hard – in the opening round of the Division III tournament at Northmont High School Saturday evening.  Miami County's winningest team entering the tournament (20-2), the Eagles met Indian Lake with a 16-game winning streak, yes, but with a sense of foreboding, as well, from head coach Ray Zawadzki prior to the game.
"I don't like teams that shoot as many three-pointers as Indian Lake does,"  said Zawadzki, contemplating Lake's 10-12 record.
Apprised that the Lakers obviously didn't hit enough of them in the twelve games they lost, Zawadzki responded by saying, "It's the ten games they won that bothers me."
And his words turned out to be sage, as Indian Lake outscored Troy Christian 15-4 in the second quarter to take a 32-21 halftime lead, extended that lead to as many as 13 points in the third quarter…then held on during a furious Troy Christian rush in the fourth to eventually win, 56-49.
It was a game of contrasting styles…pitting TC's powerful low post game with 6'8″ James Anderson, and the run and gun tendencies of Indian Lake, which true to Zawadzki's words, love to shoot the ball from behind the three-point arc.  And while the Lakers didn't exactly burn the nets from long range, they hit just enough from downtown – and at opportune times – to keep Troy Christian at arm's length from the second quarter on.
In the meantime, they doubled and triple-teamed Anderson in the post, pushing him away from the rim, even denying touches of the basketball.  Offensively, the Saint Francis (Indiana) recruit was almost a non-factor in the game, scoring six of his eight points for the game in the first quarter.  For the next 18 minutes of play, there was no soar.
Worse, while Lake's preoccupation with Anderson opened up the floor for other contributors, TC struggled from the perimeter.  They did have four made 'threes' for the game, matching Indian Lake, but they were too far apart, and three of them came in the second half when they were too far behind.  And generally, they were lethargic, lacking the characteristic motion so familiar with their offense.  They became spectators, and watched, as the Lakers took James Anderson out of the game.
"We really stood around to much even when James did get the ball,"  Zawadzki would later say.
Still, the Eagles made their run, pressuring in the second half and at the 2:00 mark of the third quarter, cut the deficit to just three points…42-39.  But from that point they had three empty possessions in succession, while Lake hit a three-pointer and had another three-point play that stretched the lead back to 9 points, and from that point on Troy Christian had to foul and hope they missed at the line.
Numbers-wise, Colt Tanner led TC with 13 points, followed by Jackson Kremer's 12, Anderson finished with 8, and Ben Schenck had 8.  Trent Huelskamp and Chase Varvel had 3 points each, and Cameron Strine, who had foul trouble from the outset, finished his day with 2 points.

For Indian Lake, Clay Jacobs did the bulk of the damage with a game-high 24 points, including four of the Lakers' five made three-pointers.  Teammate Nate Reichert followed in double figures with 10, Kale Shoffner and Collin Coburn each had 8, and Austin Parker had 6.
Indian Lake shot 43% from the field, overall, and hit five of 13 from three-point range (38%).
Troy Christian shot 36% from the field, overall, and hit 4 of 12 from behind the arc (25%).
Ironically, fouls played a huge part in the outcome of the game, as Indian Lake converted on just 15 of 31 free throw attempts (many of those coming in the fourth quarter), for 48%.  In essence, they left the door open for a comeback, if only by the opportunity to take the game back from the line.
But in TC's case…the Eagles converted on just 3 of 11 attempts (27%), and they ended up losing by seven points!
It took a long time for Zawadzki to emerge from the Eagles' locker room, and when he did his eyes were red and his voice was tinged with emotion.
"This is such a special group of kids,"  he said quietly.  "They exceeded expectations the whole year.  It's just sad that they played one of their worst games in the opening round of the state tournament."
Still, the full court pressure in the second half helped stage a comeback, and left one to wonder if they shouldn't have pressured earlier.
"Our game plan was to run 'em off the three-point shot,"  said Zawadzki.  "And because we weren't doing a good job of that we had to make some changes, and the change was to bring pressure.  We worked all week on it, but they had too many catch-and-shoots – too many direct drives to the rim.  Give them a lot of credit, they really played well.  Nobody in our league played us that well all year.  The challenge was there and I thought our kids had a lot of heart – we cut it to three at one point – we just couldn't get the big stop that we needed.  The kids kept battling…we just couldn't get over the hump."
They indeed overachieved, to use Zawadzki's words, setting a defensive record this season for the school, allowing 0pposing teams (on average) less than forty points per games.  Indian Lake's 55 points was the largest number of points scored on Troy Christian all year.
But the other fact of achievement he dwelled on was the issue of his special group of kids becoming a 'true' team, in a day of individualism and concern for personal spotlight.  There is, and was, none of that with this team.
"We did something that a lot of people don't talk about," added Zawadzki, finally mustering a smile.  "We became a team – we became a family, and that's not easy to do in high school sports today.  We really had 13 kids that loved coming to practice and loved being together.  We exceeded the unity expectation.  And to run off 16 consecutive wins, that's not an expectation you have as a coach.  That's something that makes you go 'wow'."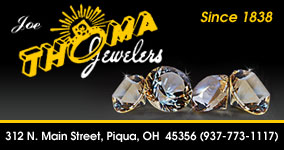 And yet, as so often happens, it finished sadly for Zadwadzki and his Eagles.  A man of character, who believes what he believes beyond just about any other coach you can name, he invests heavily in his kids and what they take from basketball apart from the record.
"Tournaments are tough, the fact of playing with that one-and-done pressure,"  he added, shaking his head, his eyes reddening.  "This one hurts."
He believes in renewal…of spirit, and the regeneration that's so much a part of sports and life.  Poof, and it was gone Saturday – the 20-2 season, the 16 straight wins, and the elation of what's possible when you do things together.  And with that 'Z' went back to his kids – to the family.
A final cliche':  It's where you feel the best when things seem the worst!