Glass half full…glass half empty.  Buckeyes prove they can play with the best, but for lack of a finishing flourish they lose to Oregon State in the Big Ten/Pac-12 Challenge.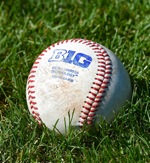 Surprise, AZ – One of the longest and saddest chapters in all of baseball history is the one about the horrors of one bad inning, how one inning—the span of three outs—can undo all the good that has been done in the other eight. In sheer volume and utter angst, it rivals Golf's tales of "One Bad Hole."
Ohio State added to that chapter Friday in the Big Ten/Pac-12 Challenge against Oregon State, ranked second in the entire country.
The unheralded Buckeyes (4-2) showed they can play with the best in the nation, holding a 6-4 lead on Oregon State going to the eighth inning. Besides the two run lead, they had their closer on the mound, Seth Kinker, who has proven he is up to any task he is handed.
But everything bad that can happen in a game happened in that inning, and Oregon State, now 6-0, racked-up six runs. Those six runs came on three hits, two errors (both by second baseman Brady Cherry), a wild pitch, a hit batsman and a sacrifice fly. Four runs came after two were out. The big hit in the inning was Steven Kwan's two-run triple to right-center that made it 10-6.
Ohio State got two runs back in the ninth on Conner Pohl's second home run of the game, a mammoth blast to right. But, the damage was done.
A game that was in their pocket, a chance to seize college baseball's front page was lost. The final: Oregon State 10, Ohio State 8.
"I haven't thrown anything," Coach Greg Beals said. "Not yet…You're right, all that most people will see is the final score, but there was much more to it."
In fact and given some time to digest what had occurred, Beals took some solace from the game.
"I had a group of young man today who simply competed," he said. "Nobody tried to do too much. They stayed in their lane and just tried to compete and be the best baseball player they could be.
"Young players have a tendency—especially in a situation like this—to try to do too much. Our guys didn't do that.
"I'm extremely disappointed that we lost and in the manner in which we lost. But I'm very excited that we proved to ourselves we can play at a national level. From a talent standpoint, we belong on that field. We need to finish, to execute, and we can play with that team day-in and day-out."
Oregon State took a 2-0 lead in the second on Zak Taylor's two- out, two-run double in the second, but the Buckeyes countered with four in the third, three of those coming on Pohl's first homer of the game, a three-run, towering shot to center.
"Second one was tanked," Beals said. "Both were big balls. The first was one was two strikes, two out. It was critical."
It was tied 4-4 after three, but Ohio State picked up a run in the fourth on Dom Canzone's sacrifice fly and another in the fifth on a sac fly by Tyler Cowles.

With a two run lead, Feltner breezed through the fifth and sixth. Feltner was sitting on 95 pitches. He had walked just two and struck out six. He had faced 25 batters and thrown 11 first pitch strikes. He was being himself and that, according to Beals, is when Feltner is at his best.
"Ryan Feltner is so talented," Beals said. "He has such great stuff, great stuff. The thing about today – when Ryan just goes out and pitches to win a game and not do anything else, not throw 100 miles an hour…he's gonna be really, really good. He was 93-96 miles per hour today. I think he hit 97.  He did a a really nice job, and we were set up exactly like we wanted to be. We had Kinker ready and he has proven he can go three (innings) and more."
Kinker breezed through the seventh retiring three in a row. Then came the crash.
Cadyn Grenier hit a ground ball up the middle that caught the edged of the mound and bounced in on Cherry, who was moving to the gap to make a play. "It was a tough chance error," Beals said. "It had a little English on it. It was a tough play."
The error appeared to affect Kinker.
"I think it affected us all," Beals said. "We're ready to go and then it's like, 'What just happened?'"
Kinker followed with a wild pitch. Then came a hit batsman and a walk. A Sacrifice fly netted one run. After a nice play by Pohl and catcher Jacob Barnwell, turning a ground ball to third into an out at the plate, the pendulum swung back toward Oregon State. Kinker allowed a run scoring single; game tied 6-6.
At that point, Cherry committed his second error of the inning, this one a clear boot: 7-6, Beavers. A single made it 8-6 and then came Steven Kwan's two-run triple.
"We just didn't finish," Beals said. "We have got to learn to finish…"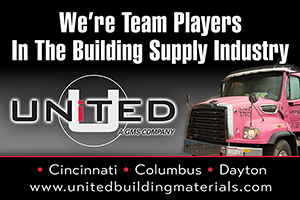 Part of that failure was due to the relief work of Kevin Abel. The lefty came on in the fifth and, for the most part, danced through the Buckeye lineup. He had 10 strikeouts in 4.1 innings.
"(Abel) was primarily off-speed. He was hitting his corners and he was on," Beals said. "His first college outing last weekend he pitched one inning and gave up four hits, and against us – he's on. Old-fashioned, over-hand curveball, 88, 89 mile-an-hour fastball. It's not magical when you are hitting your spots."
But, in essence, it came back to not making plays in critical situations.
"We were just a couple of plays away from being clean," Beals said. "I told them before the game, 'If we play clean, I will take our talent. I'll take this group of guys up against anybody. Let's go play a clean game of baseball.' We did for seven innings."
They will get another shot at Oregon State Sunday. Yianni Pavlopoulos will get the start, but first it's Utah—Saturday at 3:00 Eastern. Adam Niemeyer will be on the mound.