Confident from their opening weekend in Florida, the Buckeyes head west to face the team's #2-ranked Oregon State and Utah in this weekend's PAC12/Big Ten challenge.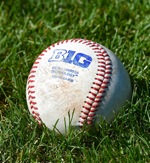 COLUMBUS — Last year about this time, the Buckeyes went to the Arizona desert and faced a beast, seventh-ranked Oregon State. Ohio State was untested, unranked and unsure. Yet, they handed the Beavers a 6-1 loss in the Big Ten/Pac12 Challenge. Some might consider that win the highlight of the Buckeyes' 2017 campaign.
While Oregon State went on to post a 56-6 record and advanced to the College World Series semifinals, things did not go nearly so well for the Buckeyes. Ohio State finished 22-34.
This week—beginning Thursday in Surprise, AZ—the challenge is renewed. Ohio State (3-1) opens play against Utah (0-3) and then it's Oregon State, ranked No.2 in the nation, undefeated (4-0), and the odds-on favorite to walk away with the Pac12.
"We go back to face the same animal we faced last year," said Bucks' coach Greg Beals. "We responded to the challenge last year and I look forward to seeing how our guys respond this year."
While Oregon State is the marquee team in the tournament, Beals says the Buckeyes will approach each game in the same manner.
"Most importantly," he said, "we've got to go out and play our game…Last year, was a whole new ballclub and in a lot of ways. This year, we are stronger, smarter, more experienced—seasoned. This is a way different team than last year."
Beals was generally pleased with the Buckeyes play in last weekend's Snowbird Classic, where OSU took a pair of games from Wisconsin-Milwaukee and split with Canisius. But like every coach from the beginning of time he sees the need for improvement and expects it.
"We were solid, but we can certainly play better," he said. "I was disappointed in the way we played defense in Saturday's game (a 5-4 loss to Canisius in which Ohio State committed three errors and allowed four unearned runs). We created our own problems in that game. Every run that scored reached base on an error, a walk or a hit by pitch…I feel like we gave that one away, but other than that we were—like I said—pretty solid."
Led by Noah McGowan, named a Collegiate Baseball Player of the Week, the Buckeye offense generated 34 runs on 40 hits. McGowan, a senior out of Houston, accounted for 13 RBI (12 after two were out), two home runs, two doubles and a .400 batting average).
Beyond the numbers, Beals saw something in his club last weekend that was largely missing in 2017, a quality that can make an enormous difference in the course of a season.
"We trailed in ballgames," Beals said. "We took a punch in the mouth in the opener. We're down, 6-2. It could have been, 'Oh, crap. Here we go again.' But we stuck to it and we end up winning."
They fell behind 2-0 in the final game against Milwaukee and turned it into a route, winning 13-3.
Starting pitching was another matter.

Yianni Pavlopoulos, the "Monkey Wrench" of the pitching staff—starter, closer, set-up man, long man; you name it, he can do it—gave OSU it's best start in the Snowbird and will anchor the rotation again this week, pitching Sunday's finale versus Oregon State. Otherwise, starters Connor Curlis, Ryan Feltner and Adam Niemeyer left a little something to be desired.
"Pavlopoulos pitched pretty well," Beals said. "The other three guys can be better. Yet, they each gave us five innings and put us in a position to win games."
For Curlis, Feltner and Niemeyer it's a simple matter. "They just need to be more efficient—trust their stuff and be more efficient," Beals said. "We need them to go deeper in the ballgame."
The bullpen, a work in progress, was up to the task in the Snowbird, allowing just five runs in 15 innings – three of those runs given up in Game One by Austin Woodby.
——————–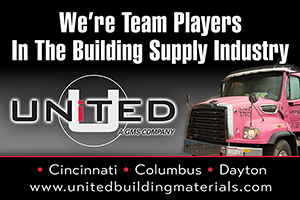 While Beals is quick to give UW-Milwaukee and Canisius their due, the competition level takes a considerable jump this week.
Utah, which the Bucks meet Thursday at 7:00 Eastern and Saturday at 6:00, are 0-3 after being swept by Oral Roberts in their opening series. ORU held the Utes to seven runs and 17 hits.
Ohio State gets the No. 2 Beavers, led by Nick Madrigal, the early favorite to win the 2018 Golden Spikes Award, Friday and Sunday. Madrigal, who scouts liken to Houston's Jose Altuve and Boston's Dustin Pedroia, is batting .529 with a homer and six RBI. In his 449 at bats at Oregon State, Madrigal has struck out just 30 times.
Junior outfielder Trevor Larnach earned Pac-12 Player of the Week honors and was named Player of the Week by Collegiate Baseball and Perfect Game after his showing in last week's Sanderson Ford College Baseball Classic.
Larnach hit .889 (8-for-9) with three homers, two doubles and seven runs batted in. In one stretch, he reached base in 12 straight plate appearances.
Besides Madrigal and Larnach, three Beavers (with more than 10 at bats) are hitting .400 or better: Jack Anderson, Michael Gretier and Adley Rutschman.
Oregon State comes into the weekend with wins over New Mexico (5-2) and (15-3), Gonzaga (4-3) and Cal Poly (16-7).
At this early stage, Oregon State's pitching speaks for itself. Collectively, they've allowed 14 earned runs and just 30 hits in four games.
Without question the Big Ten/Pac-12 Challenge represents a higher hill than the one Ohio State faced in the Snowbird, but Beals wants to take it in stride.
"Honestly, we haven't talked about it that much," Beals said. "It (playing Oregon State) represents a challenge and an opportunity. As I said, what we need to do—have to do—is concentrate on our game, play our game."