They got just enough hitting, and they probably got just enough pitching.  What the Buckeyes didn't get…was enough defense, falling to Canisius for their first 2018 loss.
Port Charlotte, FLA  –  It was probably the worst kind of loss for Greg Beals and the Buckeyes coaching staff to swallow Saturday evening…at the hands of the Canisius Golden Griffins.
One, starting pitcher Adam Niemeyer was not nearly as sharp, or efficient, as he (or they) would have liked.  But his five innings of six-hit baseball was probably good enough to win.
Two, they only got six hits off the Griffins' pitching, and notably just three off starter J.P. Stevenson, a cunning lefthander who changed speeds and changed the Buckeyes' aggressive approach at the plate.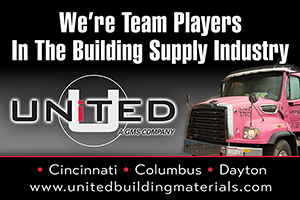 Three, it marked the first time ever in nine previous meetings between the two schools that the Buckeyes had lost to Canisius.  Strings like that…you like to keep.
But in the end, it was the defense that let Niemeyer and Buckeyes down…three critical errors that amounted to three unearned runs, the difference in a 2 hour, 41 minute, 5-4 loss.
The visiting team, the Buckeyes got off to a rousing first inning start when Kobie Foppe singled and first baseman Noah McGowan yanked a two run home run over the left field fence and into the top of a palmetto tree.  It felt like a continuation of Friday's hitting palooza, but as it turned out…the only mistake (or big mistake) that J.P. Stevenson would make.
From there, the Canisius lefthander settled into a rhythm of strike throwing and changing speeds, striking out eight while walking four in his five innings of work.  The only other blemish on his line was a single run in the top of the third when he gave up his only other hit, walked a pair, and then walked in the Buckeyes' third run of the game.
Niemeyer wasn't as lucky.  For the second day in a row the Buckeyes starting pitching simply wasn't sharp – too many pitches, and too many pitches out of the strike zone.  Pitching from behind, the Griffins' lineup picked on some cripples, and hit just enough to make the most of an alarming Buckeyes defensive habit.  They didn't catch and throw the ball very well!
A pair of critical throwing errors by third baseman Conner Pohl in the second and third innings, led to unearned runs;  and a dropped throw from shortstop Kobie Foppe by Noah McGowan in the fifth culminated in another run that should never have scored.
"Nemo wasn't sharp today,"  admitted Greg Beals afterwards.  "And that's three starts now where we weren't as good as we can be.  But we got five innings out of him and we were still in position to win a baseball game.  The thing relative to Adam's start, that has to be mentioned…is that we didn't support him very well.  We put guys on base, by walks, errors, and a hit batsman, and every one of those runners came around to score.  All five guys that scored for them got on base by free passes."
Niemeyer's line:  five innings, six hits, five runs, one earned, five strikeouts and a walk.  Good enough to win on most days…except for the three errors and a misplayed fly ball in the fifth inning by center fielder Malik Jones that fell in for a double.
In the meantime…J.P. Stevenson was dealing.  Displaying an outstanding changeup, he kept the meat of the Buckeyes' order off balance, an out of synch. Only Foppe and McGowan figured him out, each with a pair of hits, while Dominic Canzone, Brady Cherry, Tyler Cowles, and Conner Pohl went hitless in a combined 15 at bats.  The only other Buckeyes hits came from Dillon Dingler (single), and a run-scoring single by catcher Jacob Barnwell in the top of the sixth.
Aside from that…crickets!
"They got some base hits to get the RBIs,"  emphasized Beals.  "But we let them on base freely.  And that has to be mentioned when you talk about today's game and Niemeyer's outing."
The Buckeyes lost it (2-1) with 4 runs, on 6 hits, they committed 3 errors and left 6 men on base.
Canisius won it (1-2) with 5 runs, on 8 hits, played error-free baseball and left 8 men on base.
If there was a silver lining Saturday, just two days into the season, it was again the bullpen work of relievers Curtiss Irving and Kyle Michalik, who combined for three innings of no-run, two-hit baseball.  Irving pitched the sixth, surrendering just a walk…and Michalik pitched the final two innings, striking out three.  He now leads all relievers with five strikeouts in his three innings of work thus far.

"It's exactly what we expected,"  said Beals.  "Curtiss has given us two quality innings this weekend, and Michalik has given us three good innings, and we trust that out of those guys.  Michalik knows how to attack hitters, he executes, and there's nothing that's too special for him.  He knows who he is, and he executes who he his."
And last, the start of Noah McGowan was again a topic of discussion;  because if this club is to get off to the start they want and need, a confident and productive McGowan has to be a vital component.
"We've made some adjustments with Noah in the past week, and the thing that I've really liked this weekend is that he's hit some big balls, yes, but he's also got some base hits in the middle and the right side of the field.  That tells me he's hitting, and not just trying to crank long balls."
No one said they'd win them all, of course, and the weekend series concludes tomorrow at 1 pm with another dose of Wisconsin-Milwaukee, a free-swinging club that led the Buckeyes 6-2 into the seventh inning on Friday.  And while you can't win 'em all, Beals and company dearly want to come home 3-1 for their weekend's work.  Yianni Pavlopoulos gets the start for the Buckeyes, seeking to make a statement for himself as one of the three weekend starters going forward.
Beals said it Friday – they're down here to improve on a daily basis, and the three errors and four unearned runs Saturday amounted to nothing more than an obvious hiccup.  He boarded the bus for the hotel Saturday still convinced…that they're going to play better on Sunday.
3-1 makes the flight home so much better!
Other Notes:  Saturday's win amounted to more than just a win on the scoreboard for Canisius.  It was, in fact, a win for the history of the Griffins' program – their first in ten tries against the Buckeyes.  "We don't see many athletes like they have, and pitchers like Ryan Feltner,"  said one.  "This is pretty cool."
A number of Ohio and Miami Valley residents have followed the Buckeyes to the Sun Coast for the weekend series, including Russia's Doug Shappie, who made it a point to introduce himself Saturday.  "We were down here anyway and heard the Buckeyes were playing,"  said Shappie.  "We decided to come over and see Adam Niemeyer pitch."
Saturday's game was played at the North Regional Sports Complex, out in the boondocks and backwoods of Charlotte County.  Long-time Buckeye and umpire Steve Partington is the organizer of the annual Snowbird Classic Tournament.  Ohio State, of course, is a regular featured participant.
Besides the quick starts by Tyler Cowles and Noah McGowan, shortstop Kobie Foppe distinguished himself for the second day in a row with a pair of hits in Saturday's 5-4 loss.  He's also showed great range at shortstop, and an accurate, dependable arm.
And if there were any questions about Brady Cherry's move to second base, he's been solid and turned his first 5-4-3 double play flawlessly in Saturday's loss.