The Flyers rode the hot hand of Trey Landers and Jalen Crutcher to a convincing win over Forham…complete with an Olympic flavor.
DAYTON — When the starting lineup for Fordham University was announced Saturday night in University of Dayton Arnea, the student section chanted, "USA, USA, USA."
That's because Fordham's starting five was entirely international — two from the Czech Repulic and one from Canada, one from Turkey and one from Montenegro.
And if there were medals to be given after this one, an 80-70 University of Dayton victory, the gold went to Trey Landers and the silver went to Jalen Crutcher.
Landers came out firing against Fordham's mixed bag all-foreign defense and scored 15 quick points before two fouls put him on the bench with seven minutes left in the half.
He would finish with 26 points on 9 of 13 shooting (3 for 5 from three), 5 of 7 free throws, four rebounds, three assists, a steal, a blocked shot and a partridge in a pear tree.
Freshman Jalen Crutcher scored 19 on 6 of 8 shooting (3 for 5 from three), 4 of 5 free throws, six assists and a blocked shot.
The bronze medal went to Fordham's Joseph Chartouny from Quebec, Canada. The first nine shots taken by the Rams were from three-point territory and Chartouny's first cast was an air ball, earning him chants of, "Air ball, air ball," the rest of the half from the UD student section every time he touched the ball.
He had no more air balls. He made 9 of 18 shots, 5 of 9 from three, en route to game-high 28 points.
After stumbling their way through Virginia recently, losses at Virginia Commonweath and George Mason, the Flyers were shocked to see a sold out UD Arena (13,350) when they were playing the Atlantic 10s last place team.
The Flyers love home, sweet home, and are enamored with the home rims. They shot 64 per cent for the game (29 of 45) and 50 per cent from three (9 of 18).
And midway through the second half they were doing what they are supposed to do against Fordham, a team they have now destroyed 14 straight times.
With 9:40 left, UD owned a 17-point lead, 68-51. The Flyers began a string of turnovers and missed shots and Fordham embarked on a 17-4 run that had the Arena buzzing and had Fordham within four, 72-68, with four minutes left.
The Flyers regrouped during a timeout. Jordan Davis stole the ball and drove for a score. Trey Landers scored the final five points on an 8-2 finishing kick for the Flyers, who had lost four of their last six and are now 12-and-14 overall and 6-and-8 in the Atlantic 10.
"During that timeout when they got within four, we told each other that we can't relax, the game isn't over," said Crutcher. "You have to wait until it is 0:00 on the clock, keep our foot on the gas."

Landers showed up in the media room after the game wearing an ear ring in his left ear and was asked if he wore it during the game.
"No, I don't. I was about to get dressed when I was told I had to go see the media," said Landers. "I was just ready to go see my mom."
Before seeing mom, though, he had to take care of Fordham and said of his quick 15-point start, "They play a weird defense and I got a lot of shots up to practice against it before the game. I was in a rhythm when the game began. But I knew what they were going to do coming in so I was looking forward to just shooting the ball."
Landers also had a gold medallion on a chain around his neck and was asked if he wore that in games.
"No, sir, but I wish I could," he said, "It's a picture of my father (Robert). He passed away when I was eight years old, but I have engraved on the medallion, 'Family lasts forever.' Also on it is my older brother and my younger brother. I can't wear it when I play, but it is with me everywhere else."
Crutcher seemed more pleased with his six assists than with his 19 points.
"Trey kept hitting his shots and helping me out," said Crutcher. "That gave me all those assists (six)."
Even the players seemed in shock and awe of the huge crowd for a mostly meaningless game betwee a couple of league bottom-feeders.
"The fans? They love us," said Landers. "Regardless of what's going on they support us and that's what we love about them. Us not having a great season and them still supporting us? That's a great feeling to have."
Said Crutcher, "Man, to see a full house is incredible. Usually, when a team isn't having a good season the fans don't want to come out. But we have loyal fans and we appreciate it."
It somewhat helps explain why the Flyers are only 1-and-8 in true road games and 10-and-4 at home.
"We knew we'd see a lot of different defensive looks from Fordham," said UD coach Anthony Grant. "We knew we'd have to handle a lot of pressure full court and half court and various zone combinations. We did a good job, obviously, until we didn't. With nine minutes to go (and a 68-51 lead), the game changed when we began turning it over. But we finished strong and made some good plays. We made some defensive stops."
Of Landers night, particularly his quick 15 points, Grant said, "With the different defensive looks they give you, he was able to take advantage of what the defense gave him at the rim and on the perimeter He made some huge defensive plays early and late."
It also helped, though, that Fordham's leading scorer, Will Tavares (14 points a game) was out with an ankle injury.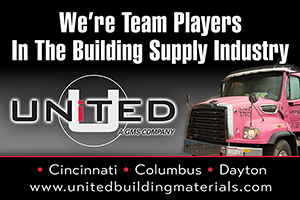 The Flyers bounced back after an overtime loss at VCU and their worst game of the season at George Mason.
"That was tough taking those two 'Ls,'" said Landers, "especially losing to a team you think you're supposed to beat (George Mason). We needed to get refocused and re-dialed in. We just had to flush that last game.
"Our first practice when we got back was very intense," Landers added. "We had some frustration we had to let out. We beat up on each other and when you beat up on each other in practice you do the same thing to the other team when you get on the court."
The Flyers play their next-to-last home game Tuesday night at 9 against Saint Louis, then finish the regular season with two games on the road at Rhode Island and LaSalle and a home game March 3 against George Washington.. They need to win all four to gain a favorable draw in the Atlantic 10 Conference tournament.