They kick off the 2018 season tomorrow – four highly-anticipated games – that may well give an early glimpse of what the Buckeyes' off-season retooling will look like, come May.
Port Charlotte, FLA  –  So, OK.  It's opening weekend for the Buckeyes and the 2018 NCAA baseball season.
The Buckeyes are here in Port Charlotte, where they unleash Friday the energy and optimism for a rebound from last year's 22-34 season.  To a man among those who endured it, they have pledged to retool, atone, and restore that roar that took them to the 2016 Big Ten Tournament championship just 21 months ago!  They have invited to the party – for the next three days – the University of Wisconsin-Milwaukee…and Canisius, two Division I mid-majors who combined to play to a 57-56 record in 2017.  And Milwaukee, by the way, is the ONLY Division I college baseball program left in the state of Wisconsin.  Badger that!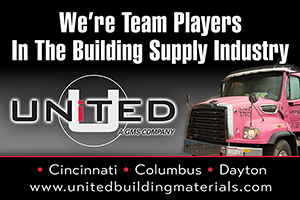 It is opening day, yes.
And to some extent it's open auditions this weekend, too, despite Greg Beals and his coaching staff being committed (at least mentally) to some lineups they envisioned from fall baseball.  A lot guys are going to play here in the next three days.
There'll be some errors on the natural surface of the Tampa Bay Rays spring training ball park.
There's be some mental errors, as well.  It's early.  After all, there's a reason why it's UW-M and Canisius this weekend, and not Michigan State.  Better to jog before you have to run at a full sprint!
Still, these are four 'critical' games for the fact of seeing how new faces, and new positions, come together.  It's important for the fact of establishing a winning mentality…early.  It's important to the blueprint of baseball at Ohio State that Greg Beals calls, "the culture".  There is no question that they're better than 22-34, and they're anxious to prove it, most notably, to themselves.
That said, Greg Hoard and I will be writing some insight throughout the 2018 season, and I'll take this opportunity to wax at least somewhat eloquent(?) on some keys – my own personal opinions – as to six vital issues that will portend whatever success the Buckeyes achieve this year – how far they get towards restoring the roar.
One…health!  You can't win if you can't play, and injuries are a part of sports.  But losing two-thirds of your weekend starting pitching, as they did last year, is asking too much…even for college baseball.  A year without bad elbows, ankles, and hamstrings would be nice.
Two…and there's no reason to shove it down the list;  the Buckeyes have to pitch.  Beals, himself, said it at the Meet The Team dinner.  They'll be as good as they perform on the mound.  And to that end, the one guy I look to as a barometer is senior co-captain, Adam Niemeyer…over questions about Ryan Feltner, Yianni Pavlopoulos, Jake Vance or Conner Curlis.
Niemeyer doesn't throw like Nolan Ryan, but he throws hard enough, he throws 'experienced' strikes, confident in his 'out pitch', a very good change-up.  More, he's a competitor, a leader, frustrated by past injuries (elbow and hamstring), and motivated to keep things together for one final push in his final year.    There is a confidence that among the other four mentioned that at least a pair will ascend to the weekend rotation.  But the one that I want to see set the tone is the captain…Adam Niemeyer.
Three…it's one of the oldest axioms in baseball.  You have to be strong defensively up the middle.  And very soon this weekend – I'd say by Sunday afternoon – they're going to know just how the 'retool' of their middle might look.  If you remember…Tre' Gantt and Jalen Washington are gone (signed pro contracts), and Noah West is still rehabbing an ACL.
It starts with Jacob Barnwell behind home plate, because he proved to be one of the best 'catch-and-throw' catchers in the Big Ten last year, while hitting .260.  It doesn't get written about that much, but catcher is the second-most important position on the field.  Shortstop Kobie Foppe needs to show that his performance in fall baseball will carry over.  Malik Jones, in center field, looked athletic and impactful in October.  He caught the ball easily and showed he can get on base.  And Brady Cherry, at second base, will end up being one of the linchpins for 2018 success.  He doesn't have the greatest range, but there's confidence that he'll catch the balls he gets to with a strong arm to make all the throws necessary.  But his bat…and the prospect of him taking the next step towards being one of the league's best run producers, provides even more anticipation of what the Buckeyes' 'core' will mean to their success, come May.
Four…first base, and the fact of someone assuming the position and making that vital corner infield position a stable, and productive position.  It hasn't been that way for several years now, a revolving door of try this and try that.  Bo Coolen played a lot last year, but only hit .230.  Conner Pohl gave it a shot, but will start this year at third.  And Noah McGowan, who has all the motivation in the world to produce at some position, could end up there in 2018.  Or, freshman Dillon Dingler, a catcher by trade, but is such a good athlete and hitting prospect that it'll be hard not to give him a look see if the position doesn't produce early.  A 'lost' position in terms of production in the middle of the order, a good "fix" would pay real dividends by year's end.
Five…how well DOES Conner Pohl play at third base?  He started there early in 2017, but was eventually moved to second and first as injuries to Noah West and other factors dictated.  At 6'5″, he doesn't look like Brooks Robinson, or even Nolan Arenado.  But he's going to get the chance to prove that at least one of the corner infield spots WILL produce.  He hit .325 last year as a freshman.
And six…Tyler Cowles, in left field, could emerge to be that one bat in the lineup that the league, that scouts, and fans grew to forget about because of his .190 average in 2017.  "It was an embarrassment,"  he said at the time.  "I'd never played that bad before."  Then, he promptly went to summer baseball and hit nothing but line drives to all fields.  He says he's regained his stroke and that fits perfectly with Greg Beals' demand for more doubles and less emphasis on the home run swing.  If Cowles can make left field another productive position on the field – to go along with Dom Canzone in right, Conner Pohl at third, Brady Cherry at first – and whatever they get from first, center, and from behind home plate – think of the offensive upgrade possible from last year's .260 team batting average.
And it all starts in a matter of hours.  Glad you're here for the ride, or at least 'the read'.
Play ball!