Seven days before the first official pitch of the 2018 season, the Buckeyes are in Florida acclimating themselves to the elements…and to the reality of putting 2017 behind them.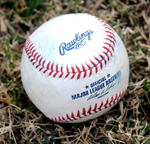 By the time you read this Friday the Ohio State Buckeyes will be on the field this morning in Port Charlotte, Florida, for their first outdoor workout (officially) of the 2018 season.
The forecast on the Gulf Coast this weekend? 80 degrees on Friday, Saturday, and Sunday, and with a chance of rain. Perfect for the boys of summer…hope springs eternal…'King Kelly' (Ray Miland), and It Happens Every Spring. Pick your favorite, time-honored, symbol of baseball optimism.
But happy as they are to be outside – as fortunate, as Greg Beals said last Saturday, to play for a school that can afford to send them to Florida for three days of ideal weather – there's a reality – clouds on the horizon – as they prepare for next Friday's opening game with the University of Wisconsin-Milwaukee.
And it's simply this.
The Buckeyes were humbled in 2017, by their record and statistics. Coming off their 2016 Big Ten Championship, they recruited well and brought in what they thought to be the requisite JUCO pieces to band-aid significant personnel losses – graduation and major league draft.
But the best laid plans turned into a season of injury, near-misses, and frustration. Ultimately, a 22-34 record and an 11th place finish in the Big Ten standings. The Buckeyes won but one Big Ten series all season, to Penn State. They didn't hit well enough (.260), and they didn't pitch well enough (5.32 era), finishing near the bottom of the conference in both critical categories, statistically.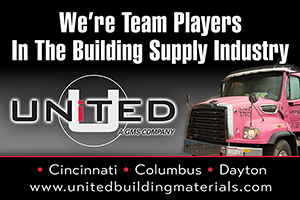 There were doubts by season's end. And that swagger that carried over from the champions of 2016 was long gone. "We lost some confidence in each other," admitted ace bullpen arm Seth Kinker, a week ago, perhaps putting it mildly.
So, the reality of 2018 – a cloud that lurks somewhere on the Gulf horizon this weekend – is simply this. It's imperative that they get off to a strong, winning start in their first three weekends of road games, given that their opening weekend (next week) consists of Wisconsin-Milwaukee (22-34 a year ago) and Canisius, an upstate New York team that never sees a 60-degree day – where bikinis are insulated.  Canisius finished with a 35-22 record in the Metro Atlantic Athletic Conference last season.
Now, 35-22 doesn't sound bad, but it came against a lot of Gardner-Webbs, Siennas, and Marists.
The combined 2017 record of the Buckeyes' first two opponents was 57 wins, and 56 losses.
So let's be frank.  Greg Beals, Mike Stafford, Chris Holick and Dan DeLucia would like to come home Sunday evening with a sweep…4-0. Because, the following weekend they step up considerably in the PAC 12-Big Ten Challenge in Phoenix, against #2-ranked Oregon State (College World Series semi-finalist) and Utah (28-25). The Bucks won one just of three against that pair on the same weekend last year, and both return impressive rosters for 2018.
Realistically, they'd like to at least split that four-game series; and if they do better than a split they'd likely fly home without aid of a plane.
The following weekend…three games against Nichols State (28-27), Southern Mississippi (50-16 and NCAA regional qualifier), and Eastern Michigan (27-35), in Pensacola, Florida. Again, with two weekends under their belt, the Buckeyes will look longingly at the opportunity of coming home with no worse than a 2-1 record.
Add that all up – do the math – and understand that it's very important that they win ballgames before the March 9th weekend in Pensacola, Florida, when the Buckeyes take on High Point…and 2016 College World Series champs Coastal Carolina (37-19, and 2017 regional qualifier). Challenging!
They'd like to win every game, of course, but it's baseball – why you play so many games.  So, by the time they open their home schedule (March 16) against Cal-State Northridge they'd like to be no worse…than 12-5.
And as important as record: Do the questions carried over from 2017 get answered, and answered early?
Does Tyler Cowles (left field) bounce back to produce in the middle of the lineup?
Does Brady Cherry (second base) take the next step as a premier Big Ten talent?
Do freshmen sensations Dominic Canzone and Conner Pohl pick up where they left off at the plate?
Does first base stabilize, in terms of personnel and production?
Do the JUCO additions of Malik Jones (center field) and Kobie Foppe (shortstop) play as they played in fall ball?
Does someone from this year's freshman class assert himself as a daily contributor, in the manner of Canzone and Pohl last year…a Jake Ruby or Dillon Dingler?
Does the weekend starting rotation get nailed down between three consistent candidates?
And, does the bullpen fulfill its expectation, centered around Seth Kinker, Michael Michalik, Austin Woodby, and those yet to confirm their 'high wire' credentials?
"I see a great deal of maturity and growth in our entire ball club,"  said Greg Beals a month ago.   "There's a sense of urgency. We all know we need to do better as a program."
And hence, there's a reason why they're out there in the Gulf warmth this weekend. No worries, and whatever clouds come will be just rain. I well remember – how wonderful to be playing college baseball with the anticipation of good things at hand.  And it should be that way.  The Buckeyes return 22 letter winners from last year.
But let this team come to Bill Davis Stadium on March 16th with anything less than confident optimism and a record of proof through their first 17 games…and that picture of optimism could look different. And God forbid – perish that thought.  February is no time for nightmares, or bad dreams.
The point is…they need to win, and win early. The start is everything for the 2018 Buckeyes!