It took a Herculean team effort, but Vandalia Butler had it…and that's exactly how they held on to outlast Versailles Tuesday, 74-69, in double overtime.
Versailles – Versailles senior Justin Ahrens proved once again Tuesday night that he was the best player on the floor, scoring 41 points against Division I Vandalia Butler (17-2) in one of those 'last man standing' affairs between two of the area's heavyweights in their respective divisions.
Unfortunately, though, Ahrens wasn't on the floor when his team needed him most, fouling out with a minute remaining in overtime, and then had to sit and watch as Butler rallied and outscored Versailles 9-4 in the 'second' overtime to win, 74-69.
"He's good.  He's really good,"  said Butler coach Darren Wyrick afterwards.  "Hey, he stood out there and showed he can hit a 40-footer with a hand in his face tonight, and I thought we did a pretty good job defending him."
But good wasn't enough, given the overall disparity in distribution of points.
By comparison, Butler had four players to finish in double figures – Kort Justice (25), Braedon Norman (19), Michael Kreill (14), and Bryant Johnson (13).
Versailles (16-3), behind Ahrens' 41, had just one other player in double figures – A.J. Ahrens, with 10 points.  Keaton McEldowney, who played a wonderful floor game, finished with 8, and Evan Hiestand had 6 points.  The only other Versailles points came from Kyle Jones and Carter May, with 2 points each.
For the longest time it seemed a game that Versailles was destined to win.  Ahrens came out smoking, blistering the nets in the first half, and at one point hit four of five three-point attempts in the second quarter, on the way to a 6-point halftime lead, 26-20.
It should have been more than six points…but Kort Justice had something to say about it, hitting a pair of his own 'threes' to accumulate 10 first half points and shoot the Aviators past what was a 10-point Tiger lead midway through the second quarter.
Ahrens was relentless – unconscious – hitting shots from all over the court (6 of 11) on his way to 18 first half points, and you could tell…he wanted more.
He got it, and quickly, in the third quarter, resuming his three-point onslaught, with three more, on his way to an 11-point quarter…and at one point, the Tigers' biggest lead of the game at 34-25.
But Justice wasn't done, and more, he began to get shooting support from Kreill (5 in the quarter), Norman (3 in the quarter), and Johnson (5 in the quarter).

At the same time…Versailles caught the turnover bug, surrendering three transition baskets on flubs that allowed Butler to cut that lead to just two points by the end of the quarter, 41-39.
And the fourth…started with a bang.
A three-pointer from Braedon Norman gave Butler its first lead since 2-0, 42-41, and from that point…three lead changes and three ties as Ahrens, Justice, Norman, and Johnson raced for the end.
At the 1:12 mark Versailles took a 4-point lead on a wonderful drive and three-point play by Keaton McEldowney – and for all the world one would have thought that it was game, set, and match.  But Vandalia answered with Bryant Johnson at the other end…and Ahrens lost the ball bringing it up against single pressure, and just like that the lead was gone, and ultimately, the game tied at 57-57 at the end of  regulation.
The first overtime started well for Versailles, but suddenly that unconscious 'thing' got hold of Johnson (6 points)…and a pair of critical foul calls on Justin Ahrens turned the tide of the game.  The first was on a steal attempt on Braedon Norman at the top of the key.  It looked clean, but…!
The second occurred with the score tied and a minute left in overtime when Ahrens put his head down and drove the lane and to the rim…and right through Kort Justice – player control foul, and Ahrens' fifth of the game.
Still, the Tigers had enough presence of mind, and points from Keaton McEldowney (4) to deadlock things at 65-65 and force the second extra period.
But the absence of Ahrens on the court was simply too much, despite a heroic effort by his brother A.J. to make up best he could for the void.  Lacking experience and critical decision making in the backcourt, Versailles coughed up the basketball twice on critical possessions, Butler capitalized in transition, and Norman iced the game, 74-69, with four consecutive made foul shots.
"That was a great basketball game,"  said Darren Wyrick. "It was a great team win.  That's the beauty of our team.  We're a veteran group and I don't have to call too many timeouts late, because I can tell them what to do and they do it.

"I was really proud of the way they competed.  They never got rattled.  Down four points with a minute left in regulation, we didn't press.  We just ran our offense and worked to get a good shot.  And the charge that Kort took against Ahrens in the first overtime was a game changer.  That play, in my mind, won the game for us.  Our whole game plan was about how to stop Ahrens, and I thought we did a pretty good job on him.  But sometimes REALLY good offense is better than really good defense."
If you didn't care who won…it was a marvelously entertaining game to watch.  Both teams shot in the 50% range from the field.  Both teams were more-or-less clutch from the free throw line.  And of course…Justin Ahrens' 41 points and eight made 'threes' (8 of 13) made many of the locals go home muttering, "We should have won it…but!"
"There's a reason he's going to Ohio State,"  Travis Swank said of his senior leader.  "For a while in the first half it didn't seem like he could miss.  Anything he put up was going in.  But we need make sure that we finish games better, and everyone, including Justin, has to do their part in order for us to win these games."
And magnifying his words…the fact of Butler having four players in double figures – significant support to Kort Justice – and Versailles did not.
"Yeah, and talked about that in the locker room,"  said Swank.  "We had a lot of guys floating tonight, instead of back-cutting to the rim.  We had too many guys wanting to stand around the three-point line, and some of that goes to Butler's defense.  But we weren't nearly as aggressive with our motion as we normally are, and we'll go back now and change that up (before the weekend).
"The turnovers hurt us in the third quarter when we had the lead, plus we lost them a couple of times at the three-point line and they're very good shooters."
Still, both coaches were pleased with the tournament-like atmosphere, and the tension of playing a quality opponent where your mistakes are so magnified – a valuable learning experience with tournament play just three weeks away.
"Great experience,"  said Wyrick.  "The thing is you can't simulate this in practice.  And this was like our fourth overtime game this year, but the first double-overtime game we've had.  It makes the tournament atmosphere that much tougher."
Swank concurred.
"Well, right now we're 0-2 in overtime games, so we have to do something better;  I've got to do something better and try to see how we can perform better.  We had leads in both overtimes, and the turnovers were key to the outcome.  They turned turnovers into points at inopportune times.  We need to handle the ball a little bit better."
Point made, and point taken.  And once again, the question of can they score enough…if Justin Ahrens isn't there?
Up next for Versailles…a road date Friday at St. Henry, and Redskins coach Eric Rosenbeck was there in person to scout Tuesday.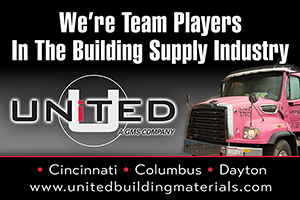 And for Butler…the 8-10 Troy Trojans come calling to the SAC (Student Activity Center) on Friday.
Travis Swank and Darren Wyrick concluded their statements Tuesday with appreciation for the opportunity to play quality competition at such a critical stage of the season – without conference consideration.
"When we reached out to them I'm glad they accepted our invitation to play,"  added Swank.  "They're a good, solid team.  I look for them to make some noise in the Division I tournament…and this is going to help us down the road."
Wyrick's words were almost identical.
"And you don't see many players like Ahrens,"  he said.
But he could have said, and should have said…better late than never.  And the Aviators were very, very good…late!