They fly south this week for three days of outside preparation before launching their 2018 campaign the following weekend.  The overtone of Saturday night's Meet The Team banquet was…restore the roar to Buckeye baseball in 2018.
Columbus – Former Buckeye and major league first baseman/outfielder Nick Swisher was the featured entertainment for the annual Ohio State 'Meet The Team' baseball banquet Saturday night, and Swisher, a ten year-veteran with the Oakland A's, White Sox, Yankees, Indians, and Atlanta, didn't disappoint.
Known for his personality and high energy profile, he charmed the nearly four hundred in attendance with baseball war stories and his mantra of anything is possible if you approach it with a positive attitude.  And they don't come more positive than Nick Swisher, who finished his big league career two years ago with a .249 career batting average, 249 home runs, and 803 runs batted in.
A native of Columbus, himself, Swisher now resides in Los Angeles and works as an analyst for the MLB network – and actually spent three days with the Buckeyes last week during workouts at Bill Davis Stadium – talking, mentoring, pressing the flesh, and generally expressing a "can do" atttitude to a program that doesn't need much motivation beyond the black and white of their 2017 season.  The Buckeyes finished 11th in the final Big Ten standings, ahead of only Rutgers and Penn State, and lost seven of eight weekend series against Big Ten competition.  A year after winning the 2016 Big Ten Tournament, in Omaha, their lost season was punctuated by an ugly 8-1 April loss to NKU (Northern Kentucky University).
But was it, the 2017 season, lost?
Well, if you're one that believes the old adage that night is darkest right before the dawn their 22-34 record from a year ago does bode some positive perspective.
For one, it marked the emergence of a pair of freshman hitters, Dominic Canzone and Conner Pohl, who took the opportunity of playing time and simply ran with it.  Canzone finished his year with a .343 average;  and Pohl, from Arcanum, Ohio, hit .325 while playing at third, second and first base in 31 games.
At third base, sophomore Brady Cherry rebounded from a finding-his-way freshman campaign to hit .260 with 4 homers and 26 runs batted in – while probably leading the team in 'hard outs', balls hit right at waiting defenders.
Behind home plate, sophomore catcher Jacob Barnwell started 51 games and hit at a .280 clip for most of the season before tailing off in May – likely the product of everyday wear and tear.
And on the mound, a sophomore lefthander named Connor Curlis blossomed, posting a 5-3 record over 62 innings with a 4.01 earned run average.  Finishing the year the strongest of any Buckeye starting pitcher, he won three of his last four Big Ten appearances (Indiana, Iowa, and Nebraska).
But just as important, the season also signaled the fact of numerous positions of expectation that simply didn't pan out.
Injuries riddled the Buckeyes on the mound. Starters Yianni Pavlopoulos and Adam Niemeyer missed half the season with hamstring and arm issues, respectively.  Jake Post was sidelined after being struck in the head with a line drive at Michigan State.
And sophomore Ryan Feltner, after a promising freshman campaign, simply never found consistent success with his 94 mile-per-hour fastball.  One of the team's biggest mysteries during 2017, he struggled to a 1-5 record in 62 innings of both starting and relief work, posting a 6-plus earned run average.
In left field junior college hopeful Tyler Cowles hit just .190 with 4 home runs and 15 rbis, far below his projection.
At second base another JUCO transfer, Noah McGown, labored through the year, on and off the field, with a .214 average, 5 home runs, and 14 rbis.
First base became a revolving door, for want of everyday stability and production.
The list of issues – youth, injuries, and frustration – went on and on, but formed the perfect starting point for a rebound of fortune in 2018.
The overwhelming feeling expressed by everyone in scarlet and gray during fall practice, during the off-season, and during Saturday's 'Meet The Team' function was…"We're better than 22-34."
And in fact I believe they are better than 22-34.
Some of the frustrated from a year ago promptly went out over the summer of 2017 and recharged in prospect leagues across the country;  while others reaffirmed their glossy spring stats.
Tyler Cowles rebounded to hit .300 at Chillicothe.  "I simply went back to doing what I do best.  I tried to hit line drives instead of home runs,"  he says.
Ryan Feltner went to the Cape Cod League and didn't give up a run as a closer out of the bullpen.  He was, in a word, 'dominating'.
And teammate Jake Vance, pitching in Springfield, also showed promise and consistency with his summer's work.  Vance was 0-3 for the Buckeyes last year as a freshman, in  26 innings (five starts and ten appearances).
Canzone and Pohl went to the Shenandoah Valley League, in Virginia, and continued to hit the same line drives they showed throughout the Big Ten season.
Connor Curlis never missed a beat after moving to the Prospect League (Springfield, Ohio), and became that team's most consistent pitcher.
And a second consecutive strong recruiting class by Greg Beals and his staff portends additional strength and complement this spring at positions all over the field – Dillon Dingler (catcher), Seth Lonsway (pitcher), Jake Ruby (outfield), and Aaron Hughes (infield), to name a few.
This is a team that will hit better than the collective .260 they put up in 2017.  In team batting the Buckeyes finished tenth in the Big Ten, and ahead of only Penn State, Northwestern, and Purdue.  They won't hit a lot of home runs, but the emphasis has never been on home runs under Greg Beals.
"Our goal in 2018 is to hit a lot of doubles,"  said Beals on Saturday night.
"We want to make hard contact to all fields," he added recently.  "And take advantage of that contact by being smart and aggressive on the bases."
That philosophy plays well in college baseball, and in the Big Ten, given the league average for home runs in 2017 was 43.  The Buckeyes hit 40.
Personally, I'm convinced that Dominic Canzone (Walsh Jesuit High School) will continue to hit.  "The stroke feels really good right now,"  he said Saturday, anxious to get outside for weekend workouts this week in Port Charlotte, Florida.
I'm convinced that Conner Pohl will pick up where he left off in 2017, now situated as the club's everyday third baseman.
I'm convinced that Brady Cherry, having moved to second base, position-wise, will also make the move to the next level of matriculation as a college hitter.  He'll improve upon his .260 average of last year, and has the power to lead the club in home runs.
If anyone has the motivation to improve…it has to be Noah McGowan, who came to OSU last spring as a JUCO transfer from Florida with expectations of spraying line drives to all fields.  But a season of hitting frustration led to him being suspended for a period in late April, and upon his return he finished the year far below his personal and team expectations.  He's vowed to come back wiser, and dependable, and is capable of playing at second, first base, and either of the corner outfield positions.
Likewise, Tyler Cowles, who called his 2017 performance "embarrassing" is itching to prove that what we remember about .190 and 15 rbis was a fluke – an aberration.
Newcomer Kobe Foppe, from South Mountain JC, in Phoenix, Arizona, showed slick fielding prowess at shortstop during fall practice;  and Matt Carpenter will press him for playing time.  Carpenter hit particularly well during the five-game Scarlet and Gray series in October.
Malik Jones, another JUCO from Weatherford JC, in Richardson, Texas, will assume the center field position vacated by Tre' Gantt, who was signed by the Cleveland Indians in last June's free agent draft.  Jones, too, showed in fall practice that he has the tools to contribute both in the field and at the plate.
And there's depth, infield and outfield, with Ridge Winand, Jake Ruby, Carpenter, Andew Fishel, Noah West (returning from a knee), Nate Romans, and Bo Coolen.
But the crux of this group, as with any baseball team, will be its pitching.  Against a league average ERA of 4.68 in 2017, the Buckeyes compared not-so-favorably with a whopping 5.32, ranking 10 out of the thirteen teams in the conference.
"We have to pitch the baseball,"  said Greg Beals, flatly, on Saturday.  "It's all a matter of how good a job we do on the bump (mound)."
That's true.  And somewhere between the quintet of Adam Niemeyer, Conner Curlis, Ryan Feltner, Yianni Pavlopoulos and Jake Vance, Greg Beals and pitching coach Mike Stafford must find a dependable weekend trio – health-wise, and performance-wise.
Niemeyer looked healthy and dependable in fall baseball, closing the Scarlet and Gray series in dominating fashion.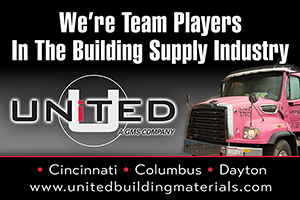 Feltner, however, struggled in the fall, surrendering 11 earned runs in game 4 of that series, pitching just two-thirds of an inning.
Pavlopoulos, ever the dependable strike thrower, is capable, and willing, to pitch wherever and whenever needed.  Back from a debilitating hamstring injury last year…he just wants to pitch!
Vance showed growth and advancement over the summer, but is largely untested against Big Ten competition.
And Curlis, so impressive in appearances last season against Michigan, Nebraska, Iowa and Indiana, is being counted on to come back even better from that experience.
"I don't worry about the bullpen,"  says Beals.  And for good reason.
Anchored by senior sinker-baller Seth Kinker, an elder statesman now in his final year, it's ladened with experienced arms who have been through the best of times (Big Ten Champs in 2016) and the worst of times with their precipitous fall last year.  And there's no one more capable of contribution than Kinker, who again pitched predictably out of the 'pen in 2017, and marvelously as a late-season starter when pressed into that duty.  His combined numbers:  3 wins, 1 loss, and a 2.95 ERA in 24 appearances (three starts) and 58 innings – outstanding!
"Last year was tough,"  says Kinker.  "We struggled, and we pressed so hard to the point where nothing was about to change.  I think we lost a little confidence in ourselves.
"But there's thirteen guys on this team that have been a part of both – one of the greatest seasons in Ohio State baseball history, and one of the worst.  If we can hold teams to three runs this year with this pitching staff, we're going to win a lot of games.  Two years ago our team ERA was just a hair below 4.00, and we were one of the best pitching staffs in the league.  And a lot of those guys are still here.  It's a matter of being healthy, believing in each other, and drawing off past experience.  We have a lot of confidence in each other, having been through last year."
And the fact of the matter is this.  It's my opinion only…but if the 2018 Buckeyes can simply limit opposing teams to less than 5 runs per game (the league average being 4.68 in 2017), the offense is going to score MORE than five runs a game.  It's a simple game when you put it into that perspective, and no one more eligible to agree or disagree than Seth Kinker…agrees!
"That's not too simplistic," he said Saturday.  "This is a good pitching staff that Stafford brought in.
"And the offense may not hit a lot of home runs, but it's scrappy, because I have to face them every single day.  We've got Dom (Canzone) coming back.  We've got Pohl.  We've got Noah, Brady, and Cowles.  They all have a better mindset in the box, and as a team we're maturing at a faster rate than we did last year.  We remember last year, and that left a bitter taste.  As a pitching staff, if we can control the game as we want to we can make it easier on the offense.  Get those guys off the field, defensively, and back to the plate to hit."
As for Kinker, personally…starting or relieving?
"It doesn't matter when I pitch,"  he says.  "I know my role, and it's never changed since I've been here.  It's my last year and I've told them that whenever they need me – start or relieve – I'm ready to pitch.  Beals knows that, because I'll do anything to get back to that Big Ten championship."
Which now, in a couple thousand words, pretty much sums up the collective mindset of this team, two weeks out from its opening game in Port Charlotte, February 16, against Wisconsin-Green Bay.  It's not the '27 Yankees, but it doesn't matter.  At this point they'd play anyone, itching to prove, like Tyler Cowles insists, that they ARE better than 22-34 and 11th place in the Big Ten.
"We beat Oregon State last year in Arizona, and they only lost six games all year,"  reminds Kinker.  "We should have beat 'em twice.  And we're gonna' beat 'em twice this year."
Like the title reads, and the man says…it's a remake of the mindset.  Play Ball!