From a disappointing season and some personal uproar in the middle of it,  Noah McGowan has come back to take responsibility for himself and the surging prospects for a better Buckeye season in 2018.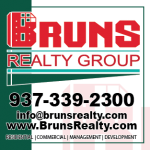 COLUMBUS – In conversation, he is quiet—almost careful. Nowadays, Noah McGowan is all about the business of preparing for Ohio State's upcoming baseball season. He leaves no room for miss-steps or misunderstanding.
Last year was a tough go for the Buckeyes. For McGowan it was tougher than it was for most.  As last season slipped away—the losses mounting, his numbers falling—the first-year Buckeye out of McClennan Community College lost it.
"I went off," McGowan said. "I called-out a teammate and I did it in front of the whole team. I was wrong. I let it all get to me, the frustration. But, I was thinking about myself, not the team."
At its height, Ohio State coach Greg Beals entered the foray. When he had some difficulty defusing the situation, Beals took strict measures.
McGowan, a player of significant potential, was suspended–indefinitely.
"We all needed some time to cool off, think about what happened," Beals said.
During his time away from the team, McGowan met with Beals on a regular basis. They talked about what had happened, what led to the outburst and the code of behavior Beals expects of his players. McGowan had violated Beals' cardinal rule.
"The team is a brotherhood," Beals said. "You do not do anything to break the brotherhood."
McGowan's suspension lasted two weeks. Ultimately, he apologized for his behavior.
"Most important," Beals said, "he apologized to his teammates."
'The worst of it," McGowan said, "was that I was thinking about myself and my numbers, how things looked for me. I was being really selfish. It wasn't right."
"Noah had a moment," Beals said. "Hey, we've all had them. You let things get away. You lose control and—immediately—you regret it. You know it's wrong. All you can do is put it behind you, and move on in a positive manner and in a proper direction.
"We are good now. It's behind us and we move forward. Noah had a good fall. He's worked hard…He will be in our starting lineup. No question. His versatility, his ability, is important to the make-up of this team."
Built like a running back, which he was at Magnolia High in Houston, McGowan is capable at first, second, and third, either corner outfield position or as a designated hitter.
"I'll probably play more in the outfield or at first than anywhere else," he said. "It really doesn't matter to me as long as I am contributing."
Where McGowan can and needs to make a dent this season is at the plate. He has impressive power, but Beals wants to see McGowan concentrate on making good contact.
"He's at his best when he's a hitter, when he focuses on just hitting the ball," Beals said. "When he does that, the power comes, and he's better all the way around."
In 39 games last season, McGowan hit .214. He was 28 for 131, which leaves something to be desired.
But of his 28 hits, 13—nearly half—were for extra bases: six doubles, two triples and five homers. During a season when the absence of clutch hits was a glaring weakness for OSU, McGowan drove in 19 runs—fifth highest on the club.
If you project McGowan's RBI and home run totals over the Buckeyes' full schedule (56 games), he's among OSU's top five performers: 7.2 home runs and 27.2 RBI.
But, as one might expect, McGowan is not absorbed in projections or personal goals.
"I think I'm like everyone else here," he said. "We just want to get started, get going and put last year behind us."
McGowan's aim is to play relaxed baseball this season, avoiding problems that beset him in 2017.
"Last year, I came in expecting too much of myself and when things didn't go the way I expected and wanted, I pressed and I kept pressing," he said.
The harder he tried, the worse things became. He was caught in baseball's quicksand.
"I didn't hit and then I'd hit and I'd hit the ball right at someone," McGowan said, "and it was worse because we were struggling as a team…I got to the point where it was like I was trying to hit a grand slam every at bat and there's nobody on base. It was crazy.
"There was just so much pressure on everyone," he continued, "everybody trying to get the team back to where it was the previous year and that wasn't happening."
The hope, of course, is that this team has learned from last year's struggles and mistakes, and gained a maturity level that wasn't there in 2017.
"I believe," McGowan said, "that we are a lot closer than we were last year…There were the guys left from the championship team and there were all the new guys. I just didn't think we were a solid unit. Now, we know more about one another and what makes guys click. There's a lot more trust. That will make a big difference."