Evan Monnier saved the best for last…in a game of buzzer beater shots.  His was enough to give Russia a two-point win over Jackson Center.
Russia – Jackson Center senior Trent Platfoot had the shot of the night with his three-quarter court, highlight-reel heave that banked in at the halftime buzzer and electrified both sides of the standing-room only crowd at Russia High School on Friday night.
But it was Russia junior Evan Monnier who delivered the shot of the game.
Monnier banked in the game-winning shot – albeit from much closer range – with 1.5 seconds left to lift Russia to a hard-fought 46-44 victory over Jackson Center. The win kept Russia (8-4 overall, 6-1 Shelby County Athletic League) one game behind Fort Loramie in the SCAL standings.
Jackson Center senior Bryce Sosby connected on a deep three from the top of the key with 29.8 seconds to tie the game at 44-44. Russia played for the final shot and worked the ball around the perimeter. The play the Raiders wanted didn't materialize and with time running out sophomore Mason Dapore found Monnier near the top of the key.
"I looked at the clock and saw about six seconds left," Monnier said. "I realized I had an opening in the lane. I dribbled in, turned around and kissed it off the glass."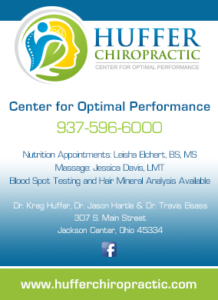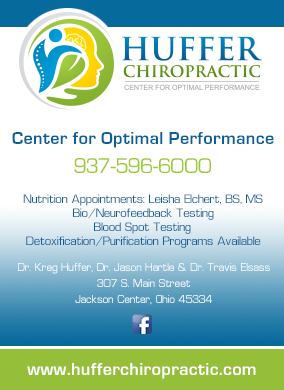 Monnier's runner down the lane banked in to set off a wild Russia celebration as the buzzer sounded. But Jackson Center coach Scott Elchert called timeout immediately after the shot to give his Tigers – and more specifically three-point ace Platfoot – a chance to win. Platfoot did get the final shot off, but his half-court attempt landed wide left of the basket.
Jackson Center (7-5 overall, 3-4 SCAL) is young with three sophomores and a freshman among its top seven players. But taking Russia to the limit was no consolation for Elchert, whose Tigers lost to the Raiders 38-33 on Dec. 8.
"I'm not into moral victories right now. We've got to win games like that," Elchert said. "It's the second half of the season. It's time to grow up."
Russia ran out to a 14-2 lead after the first quarter as junior Daniel Kearns established his presence inside. Jackson Center countered with Platfoot in the second quarter. He dropped in all five of his three-pointers – including consecutive scores midway through the quarter that cut the Raiders' lead to 17-16 with 4:01 left before the half.
Platfoot, who entered the game hitting 16-of-48 shots from three-point range, finished with a game-high 21 points.
"He put us on his back offensively and we needed it at that stage of the game," Elchert said.
"But we can't come out and lay an egg in the first quarter. We did scrap and put ourselves back into position. But when we finally took leads we had defensive breakdowns. That's the thing that's alarming to me. Too many breakdowns that became costly in a game that tight."
Jackson Center led twice in the second half. The final time came on a Aidan Reichert three-pointer to open the fourth quarter, putting the Tigers up 37-34.
Monnier responded with back-to-back three-pointers to restore the Raiders' lead at 40-37. The Raiders lead by as many as five points twice the final 3:53.
"I just take it game by game," Monnier said of his performance. "I don't rely on what I've done in the past and just focus on the future."
Thanks to Monnier and Co., the Raiders are still in contention for their fifth straight SCAL title. Russia and Anna (5-1) are both one game behind undefeated Fort Loramie (7-0). The Raiders play Anna on Jan. 30 and Fort Loramie on Feb. 16.
Other potential pitfalls are along the way as well, and not just in the Shelby County Athletic League. Russia also has tough non-conference games with Versailles and Marion Local looming.
"Everybody is coming for us with four straight league titles," said Kearns, who led Russia with 15 points and played a key role in the Raiders outrebounding the Tigers 26-19. "We're up on a pedestal – like coach tells us a lot – and everyone wants to knock us down. … Loramie is a great team. But in this league it's anybody's game. It's a fun league to play in and anybody can beat anybody."

Jackson Center – a typical scrappy and hard-nosed SCAL team – almost proved that Friday.
Russia didn't change its game plan in the second half to slow down Platfoot, who finished with four second-half points. It was all a matter of communicating. Russia coach Spencer Cordonnier said his players started calling out screens, among other things.
"They're too good defensively to let you get away," Cordonnier said of the Tigers. "We know Platfoot and Sosby are veterans. Those two are going to have the ball in their hands a lot. We didn't do a very good job in the first half at all. We just lost him. We didn't communicate. … They did a phenomenal job getting him the ball in the second quarter."
Raiders fans felt the same about Monnier's game winner in the fourth.
Cordonnier said Monnier started the season at point guard. He started coming off the bench when Mason Dapore moved up to varsity about seven games into the season.
"That can go two ways. We talked about that with him," Cordonnier said. "It's completely up to that kid on how they want to handle it. He has handled that situation very, very well. He had a big moment. He put us on his back in the fourth quarter.
"That's a quarter to remember for him. He did exactly what you have to do in that situation and made a play."
Russia hadn't played since losing to Fort Loramie 47-32 on Jan. 5. Cordonnier felt his offense was struggling so Friday night he turned them loose. The Raiders responded with seven different players scoring. The Tigers had four players in the scoring column.

"I told them let's just go. Play carefree and get the ball up in the air. Let's see what happens," Cordonnier said. "The kids have to start playing more carefree.
"We made it through the first round with one loss. We weren't exactly world beaters, but we did what we had to do. We're still right there. Who knows what can happen? … I really feel like we have a chance to win all nine (games remaining). But if we don't come to play we have a chance to lose all nine. There's a lot of parity around here. Fort Loramie has separated themselves from everybody else, but besides that there's a lot of parity."