Justin Ahrens set the new MAC scoring record and Versailles marched on to its 13th win of the season in blowout fashion…over Fort Recovery.
Versailles – For the sake of basketball it was hardly memorable.  Versailles (13-1, and 4-0 in MAC play) withstood a first quarter challenge from Fort Recovery Friday night, then blew out the 6-6 Indians (0-4 in the MAC) in the second half to win,  73-46.
But for the sake of the moment – for saying that you were there when history was made – Justin Ahrens provided plenty of memories as he crushed the all-time Midwest Athletic Conference scoring mark of 1,744 points.  Needing just six points to match the old mark, Ahrens ignited for 19 first half points, and 38 for the game, to break the record previously held by another Versailles Tiger, Kyle Gehle.  Gehle, who was on hand to see it, set the old mark back in 2004 prior to a successful college career at Ohio Northern University.  It lasted for thirteen years.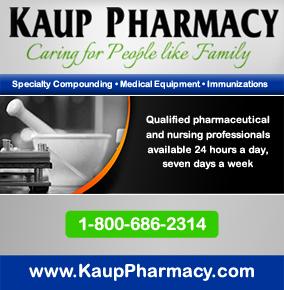 For eight minutes it was a basketball game.  Recovery, with its own shooting star in junior Payton Jutte, played Versailles to within three points, 17-14, by the end of the first quarter.  But Ahrens and the Tigers came out to score the first eight points of the second quarter, extended their lead to eleven, and outscored Recovery 19-10 to take a 36-24 halftime lead.  They were never threatened in the second half, leading by 24 at the end of three, and by 27 by game's end…73-46.
Ahrens was the story;  and Ahrens was the star, breaking out of his recent shooting slump at the worst possible time for Fort Recovery coach Mike Bashore and the Indians.  His 38 points came from the lane, on mid-range shots, he dunked once, and was perfectly at ease from behind the three-point line, hitting on six of eleven attempts.
And the good news for Versailles coach Travis Swank…he had help from a complementing cast.  Michael Stammen added 11 points, A.J. Ahrens had 10, Keaton McEldowney had 8, while Carter May, Evan Hiestand, and Noah Richard finished with two points apiece.
For Recovery…Payton Jutte finished with a team-high 19 points, while teammate Ryan Braun had 11, Clay Schmitz had 8, Derek Jutte had 4, Cade Wendel had 3, and Blayne Tobe added the final point to their total of 46.
Recovery was winless in league play entering the game, but nonetheless the Versailles community packed the house for what they knew was to be.  History was going to be made, and they wanted to be there to see it.
At game's end Kyle Gehle himself met Ahrens at midcourt to present him with the game ball, emblematic of the torch being passed.  They shook hands, posed for pictures, and acknowledged the applause of an appreciative crowd and its salute to something old, and something new.
Gehle remembered his own record-breaking moment.
"I think it was against Fort Recovery, if I remember right,"  said the former Tiger three-sport star.  "It was very similar to his night tonight.  I had a big game, and it was a great experience to do it before the Versailles community, just like tonight.  And to keep the MAC record in Versailles is a good thing, too.
"As for Justin, you can't ask for a harder-working individual.  I know his family very well, his dad coached me when I was playing here, and they were all very supportive.  To see it come full circle now is another great experience for me."
For coach Travis Swank, it was no less a thrill that included some small work of his own during the week leading up to the game.
"We talked about it earlier in the week, because he really hadn't been shooting the ball that well,"  said Swank.  "It wasn't anything that I did, but I told him to go back shooting easy shots so he could see the ball go through the rim again.  So he started shooting two-footers and began working his way out.  The ball started going through the rim and yesterday he shot the ball really well in practice.  Confidence is very important to a good shooter, and Justin is a good shooter."
For assistant coach Kevin Ahrens, Justin's dad, it teetered on the emotional.
"I was here when Kyle set his mark, and you just can't express how hard these two guys have worked," he said, voice cracking a bit.  "Kyle worked hard for his record, and Justin is still working hard.  And for the little kids that'll be coming up, they'll be doing the same thing."
When it was over the moment belonged to Justin Ahrens, and he shared it with dozens of congratulating fans, friends, and well-wishers.  He posed for photos with family, little kids, and personally thanked as many as he could reach for their support – for just being there.
"It's something I've looked forward to for all my life,"  he said a half hour after the game, still dressed in his home white uniform.  "But I couldn't have done this without my family and my teammates.  It feels great when you know you have the city behind you – you saw the support that was here tonight – and every night it feels like that, even the away games.  The people in this community have been great to me and I couldn't have done it without them, either."

Having broken the record fourteen games into the season, he now has eight remaining regular season games to establish an even higher mark, and one that may stand much longer than thirteen years.
"I should do pretty well, but we've still got a lot of games left, and we're looking forward to a lot of tournament games.  That's been our goal all season, and that's what we'll be working up to.  It was good to get this done this early in the year,  because now we can just go out and play and have fun.  Basketball should be fun."
His new mark, counting Friday's 38 points, now stands at 1,776.  It has a nice historical ring to it, doesn't it?
And one can do some math as to how high he might actually set that mark by regular season's end.  It won't miss 2,000 by much, given his current average, and of course the mark Ahrens and the Tigers are really shooting for is to play their final two games in Value City Arena.  They've been there twice, and never won it;  and Kyle Gehle was on one of those teams in 2004.
But after Friday, do you believe in omens?