What can you say about a basketball game where a TOTAL of ten points were scored in the first half?  Well, you might say that it was….nearly 'pointless'!
Russia – Let's not have anyone lose their minds, now, over the terminology of things.
But, in fact, Thursday night's titanic struggle between Russia (13-3, 7-1) and Jackson Center (6-9, 2-5) was almost 'pointless'.
Not from the standpoint of relevancy, you understand.  But for the fact of the number of points scored by the two teams…it WAS nearly pointless.  Still, Russia won, 27-21, to stay within a game of Fort Loramie for a share of the conference lead.
Outside the temperature hovered at about 20 degrees.  And one would swear that by the end of the first quarter it was five degrees colder…inside.
Russia led 6-2 at the end of the first eight minutes.
At the half they had increased their margin to 10-5.  Do some math and you'll figure it out…that the Raiders actually outscored Jackson Center 4-3 for that eight minutes of basketball.
How?
Well, Jessica York hit a layup and Whitney Pleiman made two free throws for Russia, while Caroline Frieders hit a short jump shot and Olivia Clark split a pair for free throws for Jackson Center.
Hmmmm…
Bears hibernate more aggressively than that.
And it didn't warm up much in the third, either.
Because…Russia scored a grand total of four points.
And to their credit, Jackson Center blistered the nets for eleven, on a three-pointer by Katie Sosby, another jumper by Frieders. a bucket each by Madilynn Platfoot and Clark…and a pair of free throws at the end of the quarter by Clark.  The Tigers actually led, 16-14, to start the final quarter.
And the game crept at that pace through the first three minutes of the fourth.  For all the world it looked as is neither team was going to score 20 points!
But, Jackson Center hung on to their slim lead, thanks to another three-pointer by Sosby, and actually led 19-15 with six minutes remaining.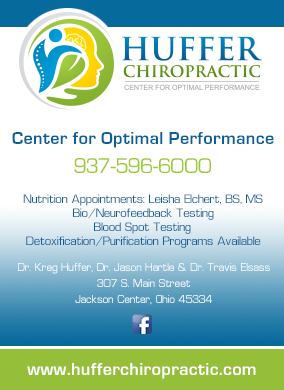 However, when your margin of error is that slight there isn't much wiggle room;  and somehow Russia found its way.  A succession of empty possessions by Jackson Center gave the Raiders point-blank chances at the rim on the other end.  Laurissa Poling scored eight of her game-high ten points in the last five minutes, while Pleiman, Ashley Scott, and Jenna Cordonnier all cashed in from the foul line.  In the final five minutes they outscored Jackson Center 10-2 to win…27-21.
"Scoring is something that's not coming easy for us,"  said Jackson coach Jeff Reese.  "It's been that way but you just keep plugging a way and you try to find new things that work.
"After we went up in the fourth quarter we had some possessions that we made bad decisions on, and give them credit…they were able to capitalize on those.  But I was pleased with our defense.  It was the key that kept us in the game."
That, of course, was an understatement, but true.  Jackson had but four players to score – Olivia Clark (7), Sosby (6), and Frieders and Platfoot each finished with 4 points.
And Russia coach Andy Timmerman's post-game assessment was almost to a word the same as what Reese would say.  Points came hard for the Raiders, too, and defense kept them in the game.
"It's not a lot of fun when you can't score,"  said Timmerman, "but give some credit to their defense.  When they were in their zone, and even man to man, they put pressure on you and make it tough in the half court.  We didn't handle it very well at times, but in the end we got some opportunities and made a couple of plays to help us win."
Percentages were ugly…so we won't go there.  But the Raiders got just enough points from Poling (10), Pleiman and Cordonnier (5 each), Scott (3) and Jessica York and Cameo Wilson (2 each) to win.  It was hardly textbook, but that win was enough to keep them within reach of Loramie, which they meet again in three weeks (Feb. 8, in Russia) in hopes of securing at least a share of the Shelby County League title.
"We're not looking that far ahead,"  said Timmerman.
Really?
No other team in the SCL has less the three leagues losses, so all things being equal (and both teams staying healthy), James Naismith himself could figure it out.  Just keep winning any way you can…and give yourself a chance to beat Loramie for a share of the league.
"That's down the road," added Timmerman.  "But tonight showed that you have to take it one game at a time…if you relax for a moment someone else can step up and take it from you.  Thankfully, the last two games we've found a way to win."
It won't always be this way, history shows.  One of these days they'll shoot 70% and bust out like an avalanche.  But for one night it wasn't for a lack of effort, or skinned elbows and bruised knees.  It was just tough to score…just 48 points between them, Russia and Jackson Center.
Almost 'pointless'!