The final score was almost secondary;  because for most of the knowing that packed into Trent Arena Sunday to see Sidney versus Versailles…it was the matter of how Ahrens versus Gordon would play out.
Kettering –  No beatin' around the bush.
Except for the matter of records – for the pride of a Division III program winning against a Division I opponent – Sunday's 1 pm Flyin' To The Hoop matchup between Division III Versailles against Division I Sidney was secondary for most of the knowing who packed Trent Arena to see it.
Yes, for those familiar with the extraordinary individual talents of Versailles' Justin Ahrens (going to Ohio State) and Sidney's Andre Gordon (he have a lot of choices as to where he plays college basketball, or football), the fact that Versailles ultimately beat Sidney, 65-50, was secondary.  They just wanted to see the show – the head-to-head matchup, if you will – between Ahrens and Gordon, and which of the two would provide the most memorable highlight.
Sidney (7-4) hadn't played since their January 5 win over West Carrollton, and it showed.  They were sluggish out of the gate, shot poorly, and played even worse defense, allowing Versailles to streak out to 39-21 halftime lead.
"I'm disappointed in the way we came out and played, man,"  said Sidney coach John Willoughby.  "If we were excited we certainly went in the opposite direction to show that they weren't excited about playing.  We were lackadaisical on defense – horrible in the first half.  Yes, I'm disappointed in the way we played defensively."
And individually, those that came to see Andre Gordon light things up had to wait – because Gordon was assessed a pair of fouls at the outset and spent nearly ten minutes on the bench.  It set the stage for some Justin Ahrens moments, minus the head-to-head comparison, and he didn't disappoint.
Ahrens ignited for 14 first half points, on three-pointers, slashes to the rim, and one open-court dunk.
Gordon, when he came back to play in the second quarter, finished the first half with just four points.
Then…he got serious.
Gordon came out of the second half like he was shot out of a cannon, scoring 16 points of his team-high 20 points, and dazzled those who might have wondered with an assortment of game that did a lot for the curious – but not nearly enough for the Yellow Jackets.  Sidney never got the margin beneath ten points in the second half, notwithstanding Gordon's best, or nearly best.
"He was a little bit better,"  said Willoughby, with a wry smile.  "But not good enough (to help us win)."
But Justin Ahrens was hardly done, either, scoring 12 second half points to finish with a game-high 26…and he had plenty of help.  Three Tigers would finish in double figures, including A.J. Ahrens with 12, and Keaton McEldowney with 14.
Only one other Sidney player hit double digits, Ratez Roberts, who finished with 12.
But on a more relevant note…Versailles coach Travis Swank was more concerned about the residual effects of Tuesday's heart-stopping loss to Fort Loramie, happy for the way his team bounced back in the face of a considerable challenge and the tournament atmosphere of Flyin' To The Hoop.
"I'm happy for the way we came back after the Loramie loss,"  said Swank.  "It was a weird week.  There was Loramie, then we didn't play on Friday (weather) and then the days off and being off-schedule.  So I was happy with how we came back to play on a Sunday, because we usually don't play on Sunday – we were focused and ready to go at the start of the game."
Versailles shot 44% for the game, 27% from three-point range, and disappointingly, just 45% from the foul line, where don't look now, but Justin Ahrens was just 2 for 5 as he continues to struggle when people don't guard him.
Sidney shot 37% for the game, 6% from three-point range (1 for 18), and likewise, poorly from the foul line (55% on 5 of 9).
Disappointed as he was in the outcome, Willoughby, who was a fine player himself at Willard High School and Miami University, took the opportunity to appreciate the talents of Ahrens.
"Ahrens is pretty tough,"  he said with a nod.  "He moves well without the ball and his size is an advantage for him.  We just don't have anyone that size who can defend the perimeter against a player like him.  Team-wise, Versailles does a nice job of moving the ball and running their offense."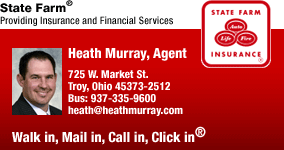 Considering more, he added, "I'm just disappointed in how we played in the first half."
But no more disappointed than Gordon, who recognized his team's unreadiness to play.
"We came in and just didn't play defense,"  he admitted.  "They got some good 'back doors' on us, a lot of offensive rebounds in the first half.  We made it hard to come back, but we tried to play hard in the second half and up to our potential."
Just Ahrens, himself, understood the disappointment of a friend (he and Gordon text and communicate regularly) who didn't play as well as he would have liked.  He'd been there, and shared that perspective.
"I was in his shoes last year at this event,"  said Ahrens, afterwards.  "I was giving him some tips during the game.  I told him to keep his head up and keep shootin'.  I struggled the other night against Fort Loramie and stopped shooting, actually, because you have those nights.  You just have to learn from it and move on.
"Really, it's not about what happens during a game like this, because it's happened to me.  It's about how you bounce back and I think he came back really well after halftime.  He's a friend and a great player in both football and basketball, and I look for him to do great things."
So for Versailles, it was like 'comfort' food to Travis Swank, who enters the gauntlet of league play now – the grind of MAC play – and the expectations of being as good as most believe then can be in Division III and the post-season.
For Gordon and Sidney, much of the same.
"It's gonna' be fun – I'm excited."  he shared.  "Conference play is always the best 'cause we're playing FOR something.  And tournament's even better because you're playing to get to the regional and on to state.  It's gonna' be exciting."
And to anyone who left Trent Sunday with that feeling of unfulfillment, listen to those with the most on the line – Justin Ahrens and Andre' Gordon.  You have days like that.  You just learn from it and move on.
For Ahrens and Versailles…to Fort Recovery, Minster, St. Henry, Marion and Coldwater.
For Gordon and Sidney…to Troy, Vandalia, Tipp, Greenville and Piqua.
If they believe it's going to be exciting, why shouldn't you?