Armed with the tools to be a dominant pitcher at any level, the Buckeyes (and yes, Ryan Feltner, too) hope this is the year that he begins by conquering the Big Ten.

COLUMBUS — When Ryan Feltner took the mound the first time for Ohio State he looked like a guy who would make an immediate and significant difference.
Long, tall, loose and lanky, Feltner featured a sizzling fastball—95 miles an hour—and enough off-speed stuff to make the fastball all the more menacing. A true freshman out of Walsh Jesuit High School, he was filled with promise and nervous as hell.
"That (first start) seems like so long ago," Feltner said. "It's hard to remember."
It was, in fact, two years ago at Vero Beach, Florida, against Toledo, the Buckeyes fourth game of the season. Before Feltner made his first start he'd already made an impression.
"He is the real thing," said Nick Sergakis, a key player on the 2016 Big Ten Championship team. "You can't sit on any of his pitches."
Feltner arrived at Ohio State a highly regarded and prized recruit. He was Ohio's Gatorade Player of the Year among a long list of laurels and Toronto's 25th round draft pick.
To his credit, Feltner was as humble as he was heralded. Consequently, Buckeyes Coach Greg Beals held Feltner back in the starting rotation, sending him to the mound behind Adam Niemeyer, Tanner Tully and John Havird.
"I wanted him to get a feel for things," Beals said at the time, "to see how we do things—just get his feet on the ground. I didn't want to throw him to the wolves right off the bat. No matter how good you are, D-I baseball is a big change."
As it went, he pitched a scoreless first getting two outs with runners at second and third. He was in trouble again in the second inning, but a double-play ball and a strikeout held Toledo to one run. Four hits in the third cost him three runs and after a scoreless fourth, Beals went to his bullpen.
That outing offered a window on the next two seasons for Feltner. One moment, he was overpowering, making it look easy. Then, sliding into trouble and making matters worse for himself by backing off the gas and entangling his physical skills in mental gymnastics—over-analyzing the means to the desired end.
"I am a thinker," he said. "Yeah, I'm a thinking pitcher. I don't know any other way. It's like so many other things. You have to learn to control it—use it to your advantage. I've not always done that…
"But I've seen a lot the past two seasons and over the summer, and I'm thankful for everything I've seen and the opportunities I've had.  There have been great times and tough times. My freshman year, we win the conference championship.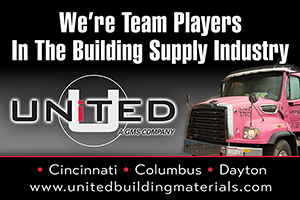 "Last year was difficult for everyone. (The Buckeyes were 22-34, 8-16 in Big Ten play.) But all of it—every bit of it—has made me better. I think it's made all of us tougher and better."
In 2016 his freshman year, Feltner was 3-4 with a 4.06 ERA. In 20 appearances (11 starts), and 68.2 innings, he allowed 77 hits (13 for extra bases), 31 earned runs and walked a team high 30. He did post 61 strikeouts, but opponents hit .285 against him, worst among OSU's primary starters.
"Freshman year," Feltner said, "there were times when my stamina was an issue. I wasn't built up and as strong as I needed to be.
"There were other times when—like we were talking about—I would start thinking. I would start thinking I needed to strikeout everybody I faced.  Or, I would try to be too fine. Nibbling at the corners. Not just attacking."
Last season was an aberration for Ohio State. In the wake of the Big Ten Championship, they lost talent—six starting position players, eight altogether—and leadership.
Beyond that, the pitching staff was hit hard by injuries. Nine different players made a start for OSU, seven made five or more starts.
Feltner was a starter. He was a reliever. He wasn't as good as he was as a freshman. He was 1-5 with a 6.32 ERA. He allowed 75 hits, most by a Buckeye pitcher. Twenty-two of those hits were for extra bases. Opponents tagged him for a .293 average.
"Some of that was Ryan failing to manage his own expectations and putting undue or additional pressure on himself to perform," Beals said. "That was a team issue as well as a Ryan Feltner issue."
It was a difficult time, a confusing time, especially for those like Feltner who had been through the tests and the successes of the championship season.
It's hard to point your finger at one thing," Feltner said, reflecting on his 2017 season, "but it seemed like if I had a good first inning, things just kinda flowed for me. But, if I ran into a problem well…"
He didn't finish the thought. He didn't need to. In 2017, problems—whether on the mound, in the field or at the plate—generally led to more problems. It was one of those seasons.

"You have to take a season like that—that experience—and build on it," Feltner said. "That's all you can do."
When Feltner arrived in the highly respected Cape Cod League last summer, he was assigned to the bullpen. He was a closer.
"It seemed like it came very easy to me," he said. "Just go out and go right into attack mode. I used all my pitches right out of the gate. In that situation you cannot nibble. If you do, it's trouble."
He was a CCBL All-Star and the Cape League Reliever of the Year. In 14 games, he did not allow an earned run. He struck out 16 in 15.1 innings. He gave up 10 hits and walked seven.
Every outing he came out gunning and he plans to do the same thing this season at Ohio State.
"Coach Beals and I talked about it," Feltner said. "In the past, we would hold some things back. But I told him how I felt after this summer and he's like, 'Okay, let's do it.'
"So, we're going to go with all my pitches right away—the whole kitchen sink—and hopefully that takes me to six, seven eight, maybe nine innings. That's what I'm hoping for. That's what I'm working for."
It will take something drastic to keep Feltner out of OSU's starting rotation, alongside Connor Curlis and Adam Niemeyer with Yianni Pavlopoulos and Jake Vance also in the running.
"Ryan is incredibly talented," Beals said. "He is arguably our most talented pitcher. He had a really great summer. He looked really good this fall. The test is can he take that talent and make it shine at game time."