Fort Recovery jumped out to a mammoth first quarter lead, played tough defense, and cruised to an easy win over 4th-ranked New Bremen.
New Bremen – It was supposed to be much better than the final score.
It was supposed to be one of those titanic MAC showdowns – once-beaten New Bremen (11-1, 2-1) hosting once-beaten Fort Recovery (9-1, 3-0).
It was supposed to be something people would be talking about on Friday morning.
It wasn't!
Fort Recovery jumped on New Bremen like a chicken on a Junebug, hitting four of six three-point shot attempts in the first quarter, and sprinted to a 17-2 lead by the end of the period – Bremen's only points on a shot by junior guard, Kelly Naylor.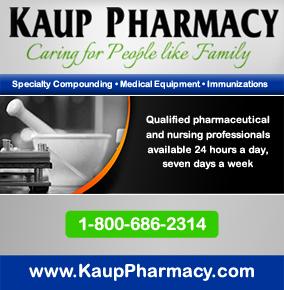 But Kiah Wendel and Val Muhlenkamp, a 6'1″ sophomore, were literally raining three-pointers on the helpless Cardinals.
But from that point the game settled into something that was kind of hard to figure out, frankly.
New Bremen outscored Fort Recovery 11 to 6 in the second quarter;  and then didn't score at all in the third while Recovery started hitting three pointers again – who else by Wendel and Muhlenkamp.  They led 35 to 13 at the end of three.
But then…Recovery didn't score in the fourth.  JUST ONE POINT – while New Bremen (thanks to lay-ins and free throws) scored seven to conclude things at…36-20.
"I thought we had a pretty good game plan, we had a good scouting report, and our kids played hard,"  said Recovery coach Brian Patch.
Well, defensively, yes.  The Indians (10-1) simply made life miserable for New Bremen, who struggled to shoot 30% for the game.
But offensively?  While they were anything but the Golden State Warriors Fort Recovery made the most of every possession for the first three quarters, working the ball, patient to get the very best shot possible, and simply wore down New Bremen physically on possessions that routinely took 30 to 40 seconds off the clock.  Recovery never scored a point in transition all night;  and neither did New Bremen.
The game was decided in the first eight minutes with that barrage of three-point bombs from Kiah Wendel and Val Muhlenkamp.
"Kiah Wendel has been our three-pointer shooter so far this season,"  said senior teammate Grace Thien, afterwards.  Thien, who usually figures in Recovery's scoring was held to just four points.
"We practice being patient.  Patch tells us to slow down on offense, have a purpose, and we just take our time and get the best shots we can."
Those shots amounted to Val Muhlenkamp finishing with a game-high 15 points, while Wendel added 9, Carly Stone had 6, Thien had 4, and Brooke Kahlig had 2.
For New Bremen…Jane Homas finished with 10, Naylor had 4, Molly Smith and Kayla Bergman had 2 each…and Hanna Tenkman and Macy Puthoff each had a single point.  Senior Paige Jones didn't score at all!
"Defensively, I liked our effort because we kept them out of transition,"  said coach Brian Patch.  "They only had 2 points for two quarters.  And on offense we were just efficient.  Our kids all have the green light to shoot, but it's about taking shots you know you can hit…and taking shots you know your teammates want you to shoot.  With that we just run our offense and take what we can get…what the defense gives.  I thought we execute it really well tonight."
One New Bremen observer from the stands called it the curse of Fort Recovery, as Recovery was the only blemish on Bremen's state championship volleyball run.
But Grace Thien added that there was motivation to beat a team that was ranked as high as #4.
"We knew they were ranked #4 in the state, that it would be a challenge, and we just wanted to give our best effort."
But Patch added that there was additional motivation brought about by their success in beating Bremen in that volleyball match, back in September.
"I think it helped the kids,"  he said.  "We knew they were fourth in the state, it was a conference game on the road, and that was some motivation, too. And, I think the win over them at our place in volleyball gave our kids some added confidence that we could play.  But you can't get too high because this is just one game.  We still have Versailles and Minster ahead and you have to keep the peaks and valleys in perspective.  You enjoys this one now, but always be prepared for the next game."
And for the record, lest the records mislead, both Recovery and New Bremen have the heavy portions of their schedule still ahead of them.
Recovery has Versailles on the 18th, then dates with Coldwater (Feb. 8) and Minster (Feb. 15th)
New Bremen has Coldwater and Minster yet to play, and their one previous loss was to Versailles, 58-29, and December 14. Since that loss they had run off a string of six consecutive wins.