Barrett fittingly finishes career with victory … Offense sluggish but takes care of business in 24-7 victory … Ohio State adds Cotton Bowl  trophy to Big Ten title.
Anybody out there as schizophrenic about J.T. Barrett as me?
As he's sitting in the pocket — looking, looking, pump-faking and looking some more — you want to scream into his earhole, 'Just pick someone and throw it!' And then, on the next snap, he either finds a lane and breaks off a lengthy run or he hits a receiver between the numbers for a big strike.
As I was watching Ohio State play in the Cotton Bowl with friends, we couldn't reach a consensus about him.
Me: "Do you know what the Buckeyes' loss totals are each year with Barrett? One, one, two, two. That's pretty good."
Buddy: "Yeah, but he's had a lot of talent around him."
See?
Barrett finished his four-year run with a 38-6 record as a starter, including 12-2 this season. He broke Drew Brees' Big Ten career record for passing and rushing yards, a total that's roughly the distance from the earth to the moon. He led Ohio State to a pair of conference titles and capped his career Friday with a 24-7 major-bowl victory over Southern Cal.
Let's pretend you're a CEO of a college football program looking to hire a quarterback, and, sticking with this business analogy,  Barrett's résumé comes across your desk. Is that something that could interest you?
He was 11-of-17 passing for 114 yards and rushed 16 times for 66 yards and two TDs while staying turnover-free, and the Buckeyes' fast, nasty, relentless defense controlled the game with four takeaways and eight sacks.
The Buckeyes sped to a 24-0 lead, scoring three touchdowns off turnovers. Sam Darnold, the Trojans' heralded QB, threw a pick-six and fumbled twice, which were game-changing mistakes.
The Buckeyes frittered away momentum late in the first half when K.J. Hill fumbled a punt at the 15-yard line, leading to a TD that made it 24-7. But that was the only score USC could muster.
The Buckeye offense did almost nothing in the second half, and we saw the 2017 version of Tressel Ball. Don't trust that unit to get a first down? Fine. Just don't turn it over.
The Trojans designed their defense to stop the run, taking away the talented J.K. Dobbins and Mike Weber, and dared Barrett to beat them with his arm. He did enough. Just enough.
Darnold will likely be one of the top three picks in the NFL draft. Barrett will probably be job-hunting next year like any other college graduate.
If you're the president of a real company, though, he's someone you want to hire. He's as tough as beef jerky, knows how to lead, works like a demon and is composed in stressful situations. He's also a winner. We may have differing opinions on Barrett, but that's something we all can agree on.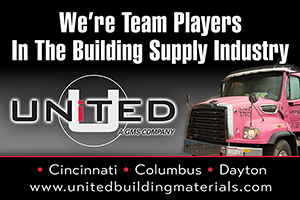 BOWL DOMINANCE: Nobody associated with the Big Ten should celebrate too soon, but the conference is killing it in the postseason.
The Ohio State win pushed the league's bowl record to 5-0 with three to go, and this is uncharted territory.
It can all come crashing down with games remaining: Washington against Penn State, Wisconsin against Miami (in Miami) and Michigan facing South Carolina, but the Big Ten is putting on a show and has a chance for its best bowl record this century.
The conference went 3-7 last season and is assured of just its fourth winning record since 2000. It went 6-5 in 2014 (thanks to Ohio State's title run), 4-3 in 2009 and 5-2 in 2002.
The difference this year is not having sent a team to the playoffs. If Ohio State would have gone, every other team would have moved up a slot, meaning tougher competition.
This way, there's been many more winnable games.
One factor that made me think the Buckeyes were in good shape was that 4-0 start by the league before their game. Plus, the Pac-12 was a pitiful 1-6 and getting thoroughly trounced.
Not making the playoffs was painful, but the Big Ten can savor these results.
NO SHOW: I understand NFL-ready players are risking a lot by playing in the postseason, and every game outside of the college football playoffs feels like something from the consolation bracket. But I never thought I'd see a Buckeye sit out a major bowl to protect his draft status.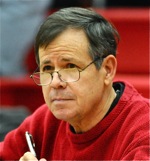 Denzel Ward, considered the top cornerback available, got a note from mom to miss the game because, presumably, he's a surefire first-round pick and accomplished what he came to college to do.
That became a 'thing' last year when Stanford's Christian McCaffrey, among others, chose not to suit up for his team.
This development stinks for football fans like us, but it's not going away.
The gurus behind the playoffs don't want expansion because they're afraid it will diminish the bowls. News flash: it's already happened.