They're soon forgotten because the clock, the calendar, and our consciousness moves on from one season to another.  But here's our Press Pros list of the most memorable individual and collective accomplishments witnessed and covered as we say goodbye to what proved to be a most 'memorable' year.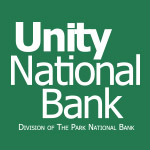 Good ideas come from every conceivable source.  So it was a couple of years ago when one faithful Press Pros reader from Miami County asked us to consider as the year drew to a close…the most memorable accomplishments, or events, from the previous year.  It proved to be a great column idea, and a tough one, by the way, to actually narrow things down.
But it was fun, and it provided an opportunity to refresh the memory of that which should not be so casually forgotten with the turning of the calendar page – in this case, 2018!
Tough, because in our case there are five principle high school leagues that we cover, two principle colleges, the individual accomplishments within the bigger picture of "TEAM" so often go unnoticed.  But, we've done our best.
So without further explanation, and in no particular order, here are the TOP TEN events and accomplishments that we witnessed in person during the 2016-17 sports season on Press Pros.
Starting with #1, I don't think this will resonate with area readers, but it sure will for that small, but faithful, collection of 'day-to-days' in my old stomping grounds of Lawrence County, and Proctorville, Ohio.  That, you see, is the home of the Fairland Dragons, which made its first state tournament basketball appearance in Columbus in 57 years.  Basketball is a proud tradition in Lawrence County, and that previous Fairland tournament team from 1961 still stands out among many who were there to witness it, including me.  I was eight years old at the time, and sat in the top row of St. John Arena to see the Dragons lose to Ayersville by a single point in the final minute.  Depressing to an eight-year-old back then, but it brought back a lot of memories last March.  By the way, the Dragons lost by a much bigger deficit this time in the Schottenstein Center, in that same semi-final round, to Villa Angela-St. Joe.
There's always going to be some baseball in mind for a Press Pros list, so #2 of our most memorables of the past year was the Minster Wildcats win over neighboring Russia for the Division IV state baseball title.  People not familiar with the geography of Shelby and Auglaize counties didn't get it – how unique it was for two schools twelve miles apart to meet for the title.  And, too, how unique it was that so many family lines crossed because of the relationships between the two towns, and schools.  Minster won it in dramatic fashion in their last at bat…with an rbi-base hit by Jon Niemeyer, and they won't need a reminder from Press Pros.  Everyone from Minster and Russia will long remember.
We didn't actually write about the game that night, but #3 of most memorable accomplishments belongs to Fort Recovery running back Will Homan, who gashed a very good St. Henry team for 387 rushing yards and three touchdowns on October 27th.  But, our football analyst, former St. Henry coach Tim Boeckman, was there, and reported that it was one of the truly amazing performances he'd seen in all his years playing and coaching high school football.  "Homan just wouldn't go down,"  said Boeckman.  "And it's hard to tell just how many tackles he actually broke that night on his way to those three long touchdowns (65 and 75 yards)."  The fun part of what Homan did accomplish is heightened by the inconsistency of record keeping, for his actually yardage was reported to be between 372 and 427 yards in that game, breaking Doug Speck's (from St. Henry) old Mercer County record.  Like other great games in sports, it's only going to improve…with time!
With #4, we did witness a memorable 10th state title last month…when the Marion Local Flyers throttled a good Kirtland team to garner head coach Tim Goodwin his tenth title in 19 years at Marion.  What makes this most unique…is that we were actually there for his first one back in 2000.  And the incredible record for consistency since then is like none other presently in Ohio high school football.  Only Cleveland St. Ignatius now stands between the Flyers and state football immortality.  Ignatius actually has "eleven" state titles.  No pressure, Tim, but with the core of what you have coming back for 2018…they'll be watching closely in Cleveland.  You're holding the better hand at this point.
At #5, we'll emphasize the remarkable senior season of volleyball phenom Paige Jones, from New Bremen, who not only led her Cardinal team to the first team title in school history in November, but set a tournament record for 47 kills in the semi-final round win over Buckeye Central.  And then, she further etched her name in the books with another 25 in the title win over St. Thomas Aquinas, giving her another record of 72 for the two games.  Jones, who now moves on to the University of Michigan, had 'em buzzing, and we were privileged to see, and record it.
At #6…yes, that first state title for New Bremen.  The thing that makes this so special is the overwhelming support from the community, almost from day one of the 2017 season.  The home stands were packed for nearly every home game, and as the season progressed a lot of non-partisans from other MAC communities began showing up to witness history in the making.  It was crazy, and when the final point was registered at the Nutter Center to ensure the title, seldom has any tournament celebration in memory matched that of the New Bremen fans.
At #7, on the heels of the New Bremen volleyball title that same day, Versailles and Coldwater squared off to decide the Division III title.  In a hard-fought match, Versailles would outlast Coldwater to take its second state championship in volleyball.  But the unique thing was the overwhelming impact of so many MAC schools being represented in the audience that day.  Certainly, a lot of people from those two schools were there, but a lot of others from New Bremen stuck around to further enhance the environment, along with fans from neighboring Minster, Fort Loramie, Anna, Delphos, Fort Recovery, and St. Henry…to magnify the MAC's reputation and pride in title superiority.  It marked the 125th state team title since the league's inception in 1972.
The Sidney Yellow Jackets cracked our Top Ten list at #8 for the past year, recording their best record in football since the days of the coach Dave Haines and the 30-0 teams of the 60s and 70s that became the impetus for naming the playing field at the new Sidney Memorial Stadium, '30-0 Field'.  Behind the incredible statistical year of running back Isaiah Bowser (see photo below), who led the GWOC in rushing yards with 2,389, the 'Jackets rang up a 10-1 regular season mark (their only loss to Troy in Week 8, 48-21), and then enhanced their year with a round 1 playoff win over Dayton Belmont.  Ultimately, their season came to an end with a playoff loss to three-time state champion Cincinnati LaSalle, 41-6, but Coach Adam Doenges and the Yellow Jackets made football the talking point of town in the fall of 2017.
If you enjoy a classic "this could happen to you" story, consider our #9 entry…former Arcanum Trojan Conner Pohl, who not only walked on to make the Ohio State Buckeyes varsity baseball squad in the spring of 2017 – but by mid-season had secured a regular starting position with his final batting mark of .325 by year's end.  Along the way he appeared as the Buckeyes' third baseman, second baseman, and first baseman.  But it was the manner in which he matured as a hitter that made him a fixture by year's end and a vital piece of their 2018 plans in what will be his sophomore season.  The best part?  Conner Pohl gave hope to every would-be high school baseball player who wants to believe…that he's good enough to play at college baseball highest level.  The former Trojan from the Cross County Conference proved in 2017…that it CAN be done.
At #10, you always take a risk in leaving someone,  or something, out on a list like this…but we'll take that risk by listing Minster's 2017 Division VII football title as our #10th and final listing.  After all, the caveat is having been there to see it in person, and we were there.  As it's been previously noted, the rarity of the Wildcats' accomplishment comes from their overcoming a four-game losing streak in mid-season…when no one much gave them a chance to even make the playoffs, let alone be the last man standing.  But as we illustrated in this week's column on our 2017 Sportsman of The Year, Coach Geron Stokes, he never stopped believing in focusing on the trees, and not the forest.  Just get better each week…and take your chances.  That's what they did, that's how the won, and that's why they made our 2017 Top Ten list.