Sidney had Vandalia Butler on the ropes for most of three quarters, but the Aviators never panicked and used a big fourth quarter to stun the Jackets and remain unbeaten.
Sidney – For the past 8 years, the Vandalia Butler Aviators have had the Sidney Yellow Jackets number.
Beginning in 2010, the Aviators won ten straight from the Jackets, and after a two year span in which Sidney won four in a row, the Aviators swept last season's series, winning a pair of low-scoring games.
Butler continued that trend Tuesday night, in stunning fashion.
Trailing by 7 points in each of the first three quarters, the Aviators got key performances down the stretch by two players off the bench, took advantage of several Sidney miscues, and outscored the Jackets 24-10 over the final 12 minutes to stay unbeaten with a 58-51 win before a big crowd in the Sidney High School gym..
"That was a great team win," said a jubilant Butler coach Darren Wyrick. "I told the kids before the game that there is no better feeling than the locker room after a win on the road. We got to feel that tonight. We are a mature team and it showed tonight. We played through some adversity and didn't panic."

"I thought we played a little better, to be honest with you," said a disappointed and obviously frustrated Sidney coach John Willoughby. "We gave up 6 to 8 points on sloppy passing across the court, we missed a wide-open layup off a special play when we weren't aware where we were on the floor. We counted 12 points that we gave away, and those are killers in games like these."
Sidney junior Ratez Roberts scored 7 straight first quarter points as the Jackets took the early 10-3 lead, but Butler bounced back with a 9-1 run to go up 12-11. That triggered an 8-0 Sidney run that restored the lead to 19-12.
Butler again fought back, tying the game at 24 late in the half. Sidney closed the quarter on a 6-2 run for a 30-26 lead at the break.
The Jackets re-built the lead to 41-34 midway through the third, but again could not put the Aviators away. Butler scored 7 straight points to tie the game at 41, before an Andre Gordon three gave the Jackets a 44-41 lead heading into the fourth.
Ryan Wertz opened the final frame for the Aviators with a three to tie the game, and Sidney never saw the lead again. Michael Kreill scored 6 points in the quarter for Butler, and the Aviators held the Jackets to just one field goal in the final 8 minutes as they pulled away for their 6th win without a loss.
"I thought they out-competed us at the start of the game," Wyrick acknowledged. "We didn't have that toughness like we are used to. We got that back later in the game, and our guards really did a good job handling their pressure.
"We had some guys battling the flu, Trey Sanders was in foul trouble, Ryan Wertz came off the bench and hit some big shots. We have some depth and that really saved us tonight. We weren't ready to go the first three minutes, but we really picked it up after that."
Kort Justice had another solid game for the Aviators, finishing with a game high 18. Kreill finished with 13, and Wertz added 8. Gordon had 18 for the Jackets, while Roberts added 17 and Devan Rogers had 9.
Statistically, both teams shot the ball well. Butler was 24-48 from the floor for 50%, while the Jackets were 17 of 35 for 48%. The Jackets were 5 of 11 from behind the arc, compared to Butler's 2 of 8. Vandalia was perfect from the line in 8 tries, while the Jackets were 12 of 16 for 75%.
Sidney won the rebounding battle 21-14, but had 14 turnovers, including several down the stretch, to just 7 for the Aviators.
Willoughby lamented the Jackets inability to put the Aviators away.
"We aren't happy with that," he said, shaking his head. "We aren't satisfied with scoring three straight times doing what we are supposed to do. We have to come down and try to do something that isn't even in our playbook. We can't make things easy on ourselves.
"I don't know the answer. We just have to keep telling them. We have to watch more film and keep pointing things out to them.  We did it last year too. We will score three or four times, get a couple of stops, and then we have to go try and impress somebody. I don't understand it.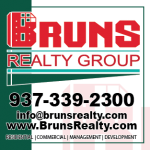 Willoughby was asked if he thought Tuesday's loss might open some eyes.
"No,no,no,no," he repeated. "I'm frustrated because we had the game. We didn't play great, but we had the game won. When it came down to it, we had a couple of guys who didn't give a darn about throwing the ball away or missing layups. I just don't get that. And it's more than one guy. If it was just one guy I could do something about it.
"We just have too many little breakdowns that are costing us games. You can't call a timeout every time down the floor to run a play. We just have some guys that basketball is not a worry right now. Well, it's a worry to me."
After a couple of close wins to start the season, Butler had won its last three games by 103 points.
"We knew tonight was going to be a battle," Wyrick said. "Sidney is a good team, and I think they have the best guard in the Dayton area in Gordon. When you have a player like that, you have a chance to win every night. Our goal was to keep him in check, and I thought we did a pretty good job at that, and he still scored 18 points. Roberts is a good player, and had a solid game. We needed contributions from a lot of guys, and they came through. This is a great team win."