On the week before Christmas what we don't know about area basketball is about the same…as what we do know.  It's early, even the good teams are vulnerable, and in Division IV the anticipation will continue to grow as to just HOW GOOD are…the Fort Loramie Redskins.
Dateline, Christmas Week – Merry Yule to all, of course, and especially to those who read Press Pros daily and drool for the next morsel (or any morsel) pertaining to area basketball and the annual anticipation of who – or which team – will be the last man standing come February and March.
And to that end last week gave us little, if any, indication.
On the girls side Versailles roughed up unbeaten New Bremen on Tuesday to stay unbeaten themselves.  And asked the question that too many ask too early about post-season projections, Tiger coach Jacki Stonebraker said afterwards, "It's really too early, and I never think about stuff like that at this time of the year."  That's paraphrasing a bit, but that's what she meant.  And she's right.
Because, on the heels of that proclamation her Tigers went out on Saturday and lost to Lima Bath, 52-51, proving two things.  One, IT IS EARLY.  And two, regardless of the month, you'd better bring your 'A' game every night against teams capable of shooting and defending, regardless of record.  And by the way, that loss (Versailles' first) says nothing about what they still portend to be come February and March.  In Division III they're still a presumptive favorite.  They just aren't undefeated anymore.  Looking ahead to this week the Tigers have their traditional grind with Carla Siegel's young Fort Loramie team on Saturday, the Redskins presently carrying an uncharacteristic 4-2 record.  Why?  They're very, very young, starting three sophomores and a freshman.
In Division IV the Minster girls (7-0) did remain undefeated with impressive wins last week over Coldwater and Van Wert.  If you haven't read Press Pros, or seen them in person, Mike Wiss's Wildcats have the full complement of what you need to make some more presumptions come true.  They have size (Courtney Prenger), they have experience (Courtney Prenger), and they have scoring (Courtney Prenger).  And yes, they have a lot more than Courtney Prenger with Alli Fischer, Taylor Kogge, and Paige Thobe.  But for conversation's sake, Prenger is a pretty good place to start.  The 'Cats have a date with the Russia Raiders come this Saturday, at Russia.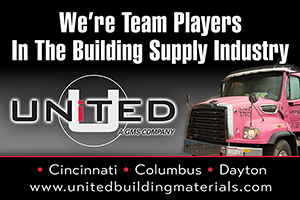 Loramie stands presently at 4-2, having lost this past week to a really impressive Tipp City team, but are unbeaten in Shelby County League play, at 3-0.  Hoping, of course, to build, they have a busy week with New Bremen (Tues), Houston (21st), and Versailles on Saturday (23rd).
By the way…the Covington girls (Div. IV) are making some noise under veteran coach Jim Meyer.  The Lady Buccs are 6-1, and that lone loss came two weeks ago against Versailles.  And if you're wondering, among their six wins…a mixture of Shelby County League (Houston and Fairlawn) and Cross County Conference opponents, Arcanum, TV South, and Newton.  But the mark of any competitive team is the ability to beat those team that you SHOULD beat.  And thus far, Meyer's kids have done just that.  They'd concede that the heavy lifting is still ahead, with teams like Franklin Monroe, Troy, and Russia, but for now they'll stand with their 4-0 mark in the league and build on that.  They'll play Franklin Monroe (6-1) on Monday, this week.
Want something bigger?  The unbeaten Tipp Red Devils continue to roll in Division II, having won three times this past week at Loramie , against Greenville and Troy, and if you haven't seem 'em…you should.  Senior Maddie Frederick will get her 20 points on just about every night…and the Devils are loaded around her.  The bulk of their schedule is still ahead of them, and yes, there IS TALK about them (and lots of it) going deep in the tournament.  Why?  Well, they are good, and there's no Kettering Alter standing in their way in Division II, as in many past years.  The Knights, at this writing, are obviously in rebuild mode.  Tipp's only action this week is on Wednesday, against Vandalia Butler (4-2).
And before we leave the topic…let's mention those same New Bremen Cardinals, now 6-1 and 1-1 in the MAC, who rebounded nicely from their Versailles loss with a weekend win over Delphos Jefferson.  And while they didn't play well against Versailles (specifically, they didn't shoot well), they have athletes like Macy Puthoff and Paige Jones…and more importantly, they have the fresh experience of having won a state title in volleyball about six weeks ago.  This is a team that's going to win a lot of games between now and February;  and yes, they're likely to break a few hearts along the way.  Are you listening, Minster, Fort Recovery, and Loramie?  The Cardinals are at home on Tuesday with…the Fort Loramie Redskins!
On the boys side…the talk in the Press Pros market centers around Versailles in Division III, and the two undefeated Shelby County League kingpins, Anna and Fort Loramie.
Division III Versailles is unbeaten, as well (5-0), with Justin Ahrens having scored 33 last week against Chaminade, on the road.  But to again prove Jacki Stonebraker's theory of early can make fools of even the best, the Tigers got a scare on Friday night with a 55-51 win against New Bremen, a game in which Ahrens scored but 17 points.
Now, as to theories, it was Ahrens, himself, who mentioned after the Chaminade game, "We have to have more than one scorer this year,"  and they did against the Cardinals.  And they had to in order to escape with the win.  The Tigers have a slow week this week, with Tipp coming to their gym on Saturday, the 23rd.  And Tipp, with Caiden Smith, will be another threat.
Those Division III Anna Rockets (5-0) we spoke about are impressive, but largely unchallenged so far…and they know it.  They beat Jackson Center last week by 30, and Covington (by 22), but look forward to a bigger challenge this week with Russia on the road (Tuesday) and a home date with Minster on Friday.  The Rockets feature Wyatt Bensman as their leading scorer, but have a full complement of athletes to go with him;  and the excitement for boys basketball hasn't been this great since the days of their state Final Four team a decade ago.
In Division IV the talk centers around Loramie, of course, but quietly the Bethel Bees have assembled a 5-0 record in the Cross County Conference (a pretty good basketball league), and the Bees have Bradford this week.  The fun, of course, comes on January 30 when they host Fort Loramie.
As for Loramie, one respected veteran coach said this week, "You can pretty much bet on Loramie in Division IV, because they have everything you need to be a regional finalist."  Whoa, now.  The Redskins are good, yes, but like Stonebraker says…it's really, really early.  And like 'Skins coach Corey Britton adds, the heavy lifting on their schedule is still ahead, with huge games with St. Henry, Marion, Versailles, Bethel, and Anna….twice!  In fact, they play St. Henry this coming weekend, on Saturday, in St. Henry.
And frankly, don't forget the Russia Raiders, you Loramie fans!
Russia has a pair of losses, to St. Henry and Arcanum, but Spencer Cordonnier's Raiders give opposing teams fits when they have to come to the Russia gym.  And best of all, they have a recent history of making life miserable for Fort Loramie, having beaten the 'Skins both times last year in regular season play.  Loramie did win in the Piqua tournament however, to claim the sectional title against Russia.
But while Corey Britton mentioned last week that Loramie and Anna (among SCL schools) are the ones who play the toughest out-of-league schedule, consider Cordonnier's Raiders.  For in fact…they play many of the same teams, including St. Henry, Minster, and Versailles.  Russia winds down for the Christmas break this week with Anna (at home) on Tuesday, and Friday at Botkins.
Until we talk next, stuff your stocking, or yourself.  Whichever gets it done for ya'.  And go catch a game!