They wanted, and expected, a physical challenge from Chaminade in their own gym.  The Versailles Tigers got that, and passed with flying colors, shedding some old ghosts with their effort.
Dayton –  Versailles coach Travis Swank said it.  He expected, and wanted, a physical challenge Tuesday night from Joe Staley's Chaminade-Julienne Eagles  –  a real GCL (Greater Catholic League) challenge.
Why?  Because Swank and the Tigers have good memories.
Just nine months ago in the regional semi-finals they got that same kind of test from another GCL school, Roger Bacon, when the stakes were much higher – a one-and-your done scenario that ended their season of promise.  They failed that night, shooting poorly, and never matching the physical challenge set down by the eventual state semi-finalists.  They meant to atone for that disappoint Tuesday, and they did.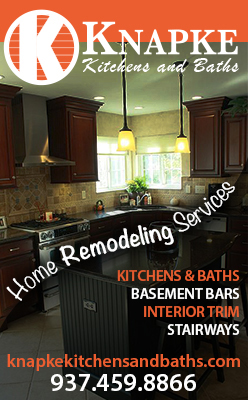 Behind the brother act of Justin Ahrens (33 points) and his twin brother A.J. (11 points), the Tigers led pretty much wire-to-wire in a 68-40 win to improve their record to 4-0.  More important, they shed some negative energy about potential GCL opponents come next March, and another one-and-done-type  regional challenge should they be so fortunate.
Versailles led 15-10 after one, 29-22 at the half, and then blew out the youthful and frustrated Eagles in the second half, outscoring CJ 39-18 over the final sixteen minutes.
They are a team of potential, without question;  and hopefully, another team of promise that CJ coach Joe Staley talked about before Tuesday's game.
"With Justin Ahrens they're a regional team in my mind,"  said Staley.  "I could see a matchup of them and Purcell Marian, perhaps.  And Purcell would be another defensive challenge like Roger Bacon was last year."
But try as he might to bring his own defensive challenge Tuesday, his Eagles were found wanting against the Tigers' Ohio State commit.
"He pretty much spends his time on the perimeter, which is a fine, except he's such a good shooter,"  said Staley of Ahrens.  "And when he goes inside he becomes an even tougher matchup, so I guess it's good that he plays on the perimeter as much as he does."
Ahrens was as good as Staley's word.
He finished with 33 points, hit three of seven from three-point range, and generally got to the rim any time, and any way, he wanted.  And along the way…he shut up the CJ student section as they chanted "over-rated" early in the first half with a thunderous baseline dunk in traffic.
And when Ahrens wasn't digging in the dagger, his brother A.J. was getting in his own licks, connecting on a rare three-pointer of his own, while attacking the rim inside on his way to his eventual 11 points.
CJ's impressive junior, Milton Gage, tried to keep pace with 25 points of his own, but from the outset it was apparent that Gage's primary focus was to bring as much physical challenge, defensively, on Ahrens as possible.  The problem was, the more focus he brought, the more open teammates Ahrens found for easy buckets at the rim.  Versailles finished shooting 51% from the floor on 21 of 41 attempts.

But 51% shooting only told half the story as Versailles showed some physical challenge of their own defensively.  They played hard, gave as good as they got from CJ, and while Gage got his the rest of the team shot poorly, just 27% for the game.
"We knew playing a GCL team that it was going to be hard and physical," said Swank.  "And I thought we rose to the challenge.  I challenged the players to see if they would play hard, and they did.  We remembered Roger Bacon last year, what that style of basketball was like, and we were disappointed with how things ended for us last year.  Looking back at it we weren't as physical as we needed to be.  We've been preaching it, teaching it, and talking about extending our effort if we're fortunate enough to get there again.  And I thought tonight we improved with our physicality.  I was happy to see that."
And he also loved the defensive effort – downright GCL-like!
"Defensively I liked our effort.  Right now we're keeping teams around the 40-point mark and our defense is really what's leading us right now.  And offensively we moved the ball, made the extra pass.  And when we move the ball like that good things happen for our team."
If this is, indeed, another team of promise, their awareness for the challenge of getting past teams like Chaminade and Roger Bacon looms…as well as the physical challenge of teams like Marion Local, St. Henry, and Minster back home in the MAC Conference.
"They were a scrappy, physical team, and they were a challenge,"  said Justin Ahrens.  "We knew we'd have to run our offense to get good open looks, and get stops on defense if we were going to win.  We spent a lot of time looking at that Roger Bacon film from last spring and this year we know we can't rely on one scorer.  We have to get the entire team involved, make the other teams work on defense and break 'em down.  We want to get easy looks at the basket and we did that tonight."
And on at least three occasions the beneficiary of those open looks from breakdowns was Ahrens' brother A.J., who attacked the rim over Chaminade's Okoje Usleneneh and Joey Greene, and took a hard fall over Greene while scoring late in the third quarter.  He had ice packs waiting for him as he left the locker room.
"I have to give the credit to Justin," said A.J., shyly.  "It was all him tonight, the way he opened up the floor for everyone else.  The passes he made, he deserves a lot of credit (for getting everyone involved).
Besides the Ahrens brothers…Noah Richard had 9, Michael Stammen had 6, Carter May had 5, Keaton McEldowney had 2, and Andrew DeMange had 1.
And the issue of increased physicality, at least for their first real test, came with a more-than-passing grade.  There were a lot of smiles as they left the ancient CJ facility to board the bus for Darke County and home.
Smiles, and an ice pack for A.J. Ahrens' bruised hip.  Credit to Justin for that, too?
"You just do what you gotta' do,"  he said as he limped for the door.