The Troy Trojans played like they'd been on the court for two months instead of two games, using tenacious defense and scoring from eleven different players to post a crushing win over GWOC rival Greenville.
Greenville – To be honest, a major reason for showing up in Greenville Friday night for the Troy Trojans' road encounter with the 0-2 Greenville Wave…was a Max Preps page online seen Thursday, boldly stating that Troy had won it's season-opener last weekend with a hard-fought 39-37 win over…Akron St. Vincent-St. Mary!
Whoa!  It took me by surprise.  One, that Troy would even schedule SV-SM, the defending state champs in Division II, given the distance for travel.  And two, that the Trojans' could hold coach Dru Joyce's powerful offense to just 37 points.
You double check things like that.  And lo and behold…on the Max Preps page for SV-SM – sure enough – it said that the Irish had indeed lost their season opener to Troy, as in Troy, Ohio and the Trojans, 39-37.
Of course, I was to find out later in the day that Troy had indeed beaten "a" St. Marys last weekend.  They just did it without the help of St. Vincent.
Trojan coach Paul Bremigan laughed Friday when I told him of the online mistake.  "I hope they don't see it,"  he deadpanned.  "I wouldn't want to make 'em mad."
Just in case they ever do play, I guess.
But two hours later one could make the case that Bremigan's Trojans could have, in fact, held their own with LeBron's old team, following a 73-33 pasting of 0-3 Greenville in the GWOC North opener for both teams – a game in which Troy hit on all cylinders and for a period in the second and third quarters, with turbo-charge kicked in.
They led 16-7 after the first period;  and then went on an 18-5 run in the second period to put the game away, for all intent.  The Trojans were aggressive, attacking the basket on offense…and strafing the Green Wave defensively in a manner not unlike Pearl Harbor, just one day after the anniversary of that attack, 56 years ago.  They forced 14 turnovers in the half and scored 14 points off those turnovers to take a commanding 34-12 halftime lead.
It didn't get better for Greenville after the break.
Troy came out on another 12-5 run to open the third quarter, extending their lead to 46-17, before Bremigan went to his bench.  It looked like the work of Red Auerbach.  Everyone he put in the game played hard and played well.  The lead grew to 54-22 by the end of the third…and mercifully, the horn sounded to signal the end with the Trojans leading by 40!
In all, eleven different Trojans scored, led by senior guard Zach Reichelderfer's 18 points.   Brayden Siler had 7, Chris Demeo had 6, Eli Palmer had 8, Cole Brogan had 2, Caillou Monroe had 9, Austin Stanaford had 2, Sam Shaneyfelt had 2, Brenden Kinnel had 4, Adam Gates had 7, and Jacob Martinez had 8.  Only junior Mike Carey, who played the final two minutes of the fourth quarter, failed to score.  They finished the game having shot 44% from the floor.
For Greenville, who had scored impressively in their opening two losses against Northmont (75 points) and Fort Recovery (72 points), it was an exercise in abject frustration, as every time they turned with the basketball there seemed to be at least two Trojans standing there to deny both pass and shot.  The Wave finished shooting just 24% from the floor, while junior guard Grant Minnich led them in scoring with 13 points.
For Bremigan, the points were nice, and the distribution thereof was even more welcome.  But the fact of holding a team averaging 73.5 points per game to less than half that really made him smile.
"We played hard,"  said Bremigan, flatly.  "And I was really pleased with our bench.  Caillou Monroe came in and played well, Brenden Kinnel played well, and you know those kids don't know if they're going to play three minutes or thirty seconds.  I just tell them they have to sell out while they're in there, and that's how they played.  I feel like we're deep enough that I can play nine deep if I need to.
"I thought our offensive rebounding picked up from last weekend, and it was Zach's first game back (Reichelderfer) and he was a big help.  He was a load for 'em.  But frankly, I was more pleased with the 33 points that our defense allowed than the 73 that our offense scored.  To hold that team to 33 points after what they scored on Northmont and Fort Recovery is pretty good."
The 73 points came in all shapes and sizes – points in transition off those first half turnovers, floaters from the lane by Jacob Martinez, Reichelderfer on reverse lay-ins off the baseline, and generally just attacking the basket, as junior Caillou Monroe did to collect his 9 points, second only to Reichelderfer for team high honors.
But it was the relentless pressure on defense that players were talking about after the game.
"Our game plan was to put a lot of pressure on them,"  said point guard Cole Brogan.  "We wanted to keep them off the boards, we knew they were averaging 73 points a game, so we just wanted to keep that number down.  The offense just seemed to come with our defense."
"We've been working on ball pressure, and defense, overall,"  added Zach Reichelderfer.  "All I can say is we played really hard tonight and I'm very proud of our guys.  The past couple of years we've had some trouble controlling the turnovers, and tonight showed that we're improving on that.  And to convert those turnovers into points was a very good thing for us."
Granted the team in green Friday wasn't the Boston Celtics, but for Bremigan, a 2-0 start…and, a win in Greenville's gym portends more good things to come down the road.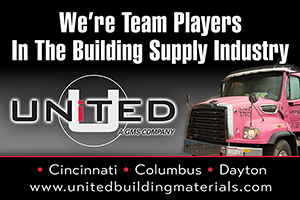 "It's always hard to come in here and win,"  said Bremigan.  "It's loud, it's close, and it reminds me a lot of some of the gyms in Shelby County.  Their student section down on the end is fantastic, and we kind of took them out of that tonight.  That was good to see.  It's just not an easy place to play.
"From here, I told 'em in the locker room…we just got to keep getting better every week.  I know that's 'coach-speak', but we got better over the week. They put 75 up against Northmont and came back with 72 against Recovery.  So to hold 'em to 33 was a great job by our kids."
And if Dru Joyce happens to see the same Max Preps page that I did…and sees that Troy beat a conference rival by 40, just six days after beating SV-SM, well, what can you say?
A little respect from the defending state champions never hurt nobody.  Bring on the Irish!