Andre Gordon was eye-popping;  and he had plenty of help. The Sidney Yellow Jackets held off a determined Tippecanoe effort to win the GWOC American North opener.
Tipp City—It was just the second game of the season.
Yet one thought, going into Friday night's GWOC American North game in Pat Wampler Gymnasium, it was a contest that the Sidney Yellow Jackets had better win.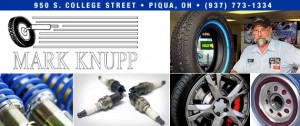 After a fourth quarter meltdown that saw the Jackets surrender 28 points in the final period of a 73-67 road loss to Xenia Tuesday night, and with a tough road trip to Wapakoneta on Saturday night, winning on the road against the Red Devils seemed like a good idea.
While it was anything but easy, consider it mission accomplished after the Jackets put down one rally after another by the gritty Red Devils and hung on for a 68-64 win that evened both teams records to 1-1.
"We were more organized tonight," said Sidney coach John Willoughby. "Tuesday night we just weren't game ready. I thought we played tough, we battled being under-sized without Devan Rogers being here. (The 6-2, 285 pound Rogers is on a college visit this weekend.) I thought we were able to control the game with our four guards, and against a good shooting team, I thought we defended pretty well tonight."
Sidney's all-everything guard, 6-2 junior Andre Gordon, scored 24 points to lead the way, including four three-pointers in the first half as the Jackets built a ten-point halftime lead. Unlike Tuesday, when the rest of the Jackets added just 30 points to Gordon's 37, this time the supporting cast contributed 44, and made several key stops down the stretch to secure the win.
"It was a good team win," Gordon said before heading for the bus. "I have to be more of a leader this season. I have to score, but I have to get my teammates involved too. There are going to be double-teams, trapping every night, and I have to make certain they get the ball.
"It was loud out there tonight. We came here last year and it was the same way. They played hard and we played hard. We just did what we had to do."
The Red Devils, 78-70 winners over Oakwood in their opener last Saturday, quickly got back in the game, scoring the first eight points of thy second half. Twice the Red Devils had the margin down to a single point, but Sidney always had an answer and as a result, never trailed.
"We changed things up at halftime, and we may have to look into that," Tippecanoe first year head coach Adam Toohey said with a laugh. "The start of the second half was great. We were aggressive and got to the rim. I was very happy with the way we attacked at both ends of the floor.
"We got it down to one twice, but then we had a turnover and got going too fast. They convert really well off of turnovers. Proud of the fight to get it there, now we just have to finish things off.

The Red Devils showed a lot of heart in the final minutes, trimming a 15-point deficit to three before running out of time and timeouts.
"We didn't do as good a job at controlling things at the end as we should have," Willoughby lamented. "We threw a couple of passes…they look great when they work, but there were possessions there where we should have pulled it out, worked the clock and gone to the free throw line instead of turning the ball over and putting us in a tough spot."
Caiden Smith scored 16 of his 22 points after intermission, and Josh Wildermuth and Dan Hagen each added 10 for the Red Devils. The Yellow Jackets got 11 points from Ryan Heins and 10 from Ratez Roberts while Keith Lee added 9 and Darren Taborn added 8.
"We got contributions from a lot of guys tonight, which didn't happen Tuesday," Willoughby continued. "I thought everyone that went in did what they were supposed to do.
The game was fast-paced and physical, and more than a few words were exchanged. In all, 41 fouls were whistled, 25 against the Red Devils.
Toohey said he wants the Red Devils to be an up and down the floor team.
"We like to play fast. I told someone when you watch us play it should look like heavy metal. When you play like that and the ball is moving like crazy, everybody buys in. A lot of kids are interested in playing because they are contributing and not just waiting for one or two guys to do something. I want to be able to play a lot of guys and get to a good pace."
There were a few statistical oddities as well. Sidney was 2 of 16 on two-point attempts in the first half, but led by 10 because they made 7 threes in the first half. Sidney went 0-4 behind the arc in the second half.
Willoughby said that was not part of the strategy.
"No, not at all," he said with a grin. "Sometimes you just get carried away and end up 2 for 10, but fortunately that didn't happen tonight. And overall, I thought our shot selection was really good from the perimeter. We didn't take many bad shots.
On the Tipp side, after making 8 treys against Oakwood, the Red Devils went 0 for the night behind the arc, missing all 15 attempts! Add in awful, horrible and hideous free throw shooting (8-21 38%) and it's not hard to find the difference in the game.
"You lose by four and you look at those things," Toohey said with a wince. "We talked about that in the locker room after the game. It's a mental approach. Basketball is a game of rhythm. Being able to feel rhythm is how you shoot well, and I don't think we ever got into a rhythm tonight."
Gordon said the Jackets well remembered last years game at Tipp, a 55-44 Red Devils win, three days after the Jackets had toppled top-ranked Trotwood.
"Payback," he said without out the slightest trace of a smile. "You have to do something about it. We knew we couldn't come out and lay an egg like last year. We had to take care of business."
Tipp finished 28 of 68 from the floor for 41% while Sidney was 19 of 57 for 33%. The Jackets didn't make anyone forget Rick Barry (the old time NBA free throw champ) at the line, connecting on 22 of 35 for 63%. There were rebounds galore, with Sidney winning that battle 37-36, though Tipp led 15-14 on the offensive glass. Sidney won despite 18 turnovers, while the Red Devils had 15.
Overall, Willoughby was satisfied with the win, but knows the Jackets have areas where they need to improve.
"We knew that Tipp wasn't going to give up, and it was good to see us keep our composure when they came at us there in the first half. We need better perimeter shooting, more consistent shooting from the outside. We have to get control of the boards if we are to a top-notch team. Sometimes tonight, Tipp got three or four shots on a possession, and that can't happen. I think we are a pretty good defensive team, but defense doesn't stop when the ball goes up. So if we get better at those two things, I think we will have a chance to be the kind of team we should be."