A different season in high school football, for sure, because the only local area teams still playing after Week 1 of the playoffs are in Divisions VI and VII.  And the field could narrow even further…come Friday night.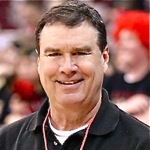 Sonny Fulks:  Joe, the playoff picture for local football took a pretty good hit last week.  Only three MAC teams, and Sidney, and Lehman, from our weekly regulars, survived to play in Week 2.  And I'm saying, based on what happened in Divisions V, VI, and VII, that it might say something about overall football and the competitive balance argument.
Joe Neves:  There are always first round blowouts, and there will be some this week as well. They are unavoidable when that many teams make the playoffs. I hate the running clock…HATE it…but some of the 40 point games would have been 60 without it. Not much competitive balance in those games, that's for sure.
Sonny:  At any rate, the local field has been narrowed to just a handful of area teams in action this week, and to round out the field we'll have to look to a Region 19 favorite that really looks to have an interesting future going forward.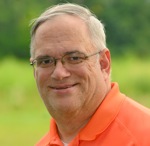 Joe:  The only team I really felt for last week was Anna. The Rockets had to make a long trip, then played Madison almost to a standstill in a mud bath – just terrible playing conditions. The Mohawks could have cared less, as they won their first ever playoff game. Anna has some high expectations on the the court this year, so coach Nate Barhorst will get started with a full team this week.
Sonny:  As always, the Friday playoff "picks" is brought to you by our friends at Vandalia Asphalt and Sealcoat – Dave Brusman and Tim Zula – who have been exemplary in their support of area football again in 2017. Hopefully, you'll remember them and call for an estimate on residential and commercial paving and maintenance projects for 2018.  And now, Joe…to the games.
Joe:  Bring 'em on, big boy!
Convoy Crestview vs. Minster
Sonny:  I mentioned the issue of competitive balance, especially in Division VI and VII, but when I look at this game and compare Crestview's 10-1, and the schedule they played…and Minster's 7-4, and the schedule they've played…well, it's hard to compare, frankly.  I don't see any competitive balance here when you consider that Crestview has gotten where they are by beating Paulding, Allen East and Parkway…while Minster stands at 7-4 and lost to Marion Local, Fort Recovery, and Coldwater, all playoff teams.  Maybe it really doesn't make that much difference – maybe it does.  We'll see.  I know that Jared Huelsman is the best two-way player I've seen all year, and I think he's enough to make the difference in this game.  Minster moves on, by three scores.
Joe:  Crestview scores a bunch of points…43.1 a game, and the Knights hung 63 on out-manned Ansonia last week. Numbers are nice, but they won't mean a thing once the game starts Friday night. Minster not only plays a much tougher schedule, they have a championship tradition that Crestview can only dream about. This might be close for a while, then Minster pulls away to win by 21.
Lehman vs. Delphos St. John
Sonny:  I know how you feel about Lehman, Joe, and the fact that they've beaten the teams they should have beaten this year…and beaten them soundly.  And to an extent, I agree.  But again, to the point of competitive balance, St. John simply has a better football pedigree, by way of schedule.  What I like about Lehman is their run/pass balance, and the fact that Dick Roll teaches a physical brand of football.  That said, that's all that Delphos St. John ever sees in the MAC.  And, I like Jared Wurst as their quarterback.  In the two times that I saw them this year they forced enough errors with their defense to survive and win…when maybe they shouldn't have.  For the sake of interest – and for the fact that I know you'll pick Lehman – I'll go with St. John because Lehman has struggled against them in the past.  Maybe, again.  Blue Jays, by a score.
Joe: This game will be Deja Vu for the Cavs. In 2008, they had won 11 straight before falling behind 26-0 and losing to Delphos 32-13. Two years later, the Cavs had won 12 straight, but were obliterated by the Blue Jays 49-7. Now the Cavs carry a 10 game winning streak into the rematch at Allen East. Lehman has indeed taken care of business this season. After 17 point wins over Miami East and Graham, the Cavs' closest conference win was 31 points. They can only beat who they play, and they have certainly done that. Delphos will come after them defensively, but if the Cavaliers can hold onto the football, I think they can win. Call me crazy, Sonny, but give me the Cavaliers…by a score!
Coldwater vs. LCC
Joe:  OK, Sonny. Try to follow me here. LCC beat Dayton Christian last week. DC's only regular season loss was to Bethel, who Coldwater crushed last week. And LCC's only loss was to Delphos St John's, 34-10 in week 2. Which also beat the Cavaliers in week 10. What does all that mean? Well, the MAC is still the MAC, and their second round playoff record against non-Mac opponents is phenomenal. I think you have to respect anyone who is 10-1, and you can bet Coldwater does. The Cavaliers advance by two touchdowns.
Sonny:  At 8-3 I have to believe that Coldwater is most dangerous Division V opponent for a given night in the state, and I think LCC is about to find that out.  I can tell you this, Coldwater is out to prove to a lot of people that they can win with spare parts (their term, not mine), and Chip Otten and his staff will pull out all the stops from here until they're done.  Sam Broering has been a great surprise at quarterback, and their run game is complement enough to create the proper balance.  They win games by doing the little things well, and I guarantee you there will be at least three plays from the back of the playbook.  LCC has had a nicer year by way of record, but I'm not sure they'll play with Coldwater's confidence come Friday.  Just too many suspect opponents, like Waite and Rogers.  I'll take Coldwater to move on…by two scores.
Wheelersburg vs. Columbus Academy
Sonny:  When our analyst Tim Boeckman went to Wheelersburg last month to watch the Pirates play Waverly, he came home and told me that 'Burg is the best team in Division V that no one in other parts of the state suspects.  They have size, speed, they run well…and they have a big-time passing attack.  They wiped out Bishop Ready last week (a shutout), and Columbus Academy may be one of those opponents that's unsuspecting.  Big win for the 'Burg…by three scores.
Joe:  Wheelersburgs' closest win this season was 24 points.  Kinda makes you wonder what will happen when they are challenged. Won't happen tonight. Pirates by 28.
Marion Local vs. Spencerville
Joe:  For your consideration, Mr. Fulks. Marion Local has won 68 playoff games all time, Spencerville has won 2.  Another fact…Spencerville is the only team to lose to Parkway (14-13 in week 2).  They are, however, in the second round of the playoffs, and they will get the Flyers full attention, trust me. Marion is looking for a tenth state title, and they will take a second step tonight. Marion by 21.
Sonny:  Simply put, Marion is not the team it's been in the past, but it's improving more rapidly than some of those better teams, as well.  Those aren't my words, but those of good football men like Tim Boeckman.  Tim Goodwin is doing one of his best coaching jobs with some emerging talents like Nolan Habodasz and Nick Tangeman, and quarterback Nate Bruns is the player that can break a team's back with his ability to stretch the field.  His only issue has been consistency.  But that defense…the Flyers are going to make life miserable on a pretty good Spencerville team (by way of record), and will move on easily in this one.  Flyers, by three scores.
LaSalle vs. Sidney
Sonny:  LaSalle has won three straight titles in Division II, plays a murderous schedule in Cincinnati's GCL, and they're going to exploit some of the issues with Sidney's defense.  Give the 'Jackets their due for the season they've had, but they haven't seen a juggernaut the likes of the LaSalle Lancers.  I've seen them, and they're the real deal…again.  To they have enough to win four in a row?  Not sure.  But Sidney's offense won't be enough with Gordon and Bowser.  They're going to have to keep LaSalle out of the end zone.  Don't know if they can.  Great year, 'Jackets, but this is the end of the road.  LaSalle, by three scores.
Joe: If the Jackets played any defense at all, I could make a case for them winning this game. They are enormously talented on offense, and, come on, LaSalle has to lose some time, don't they? Sidney's defense hasn't won a game for the Jackets all year. Made a play from time to time, but hasn't dominated a full game against a quality opponent.  The Jackets will have a great crowd at Miamisburg for this one, but they will go home disappointed. LaSalle by 17.