How long can this go on?  Well, when your best player and consummate professional finally blows, as happened Sunday, it's a sign for change.  And somewhere Paul Brown is in full agreement.
CINCINNATI — How long? How long do we have to watch this before changes are made? We all know, a league knows, it's time.
The Bengals put in their time each week. That's it. They draw checks and from the top down, they make the best of the lot share in a half-assed product that mars more Sunday afternoons than it enhances.
Sunday's 23-7 loss to Jacksonville was another display of bad football, bad conduct, and time wasted.
The highlight of the game—what most will remember and talk about—was the fight between A.J. Green, usually the consummate professional, and Jaguars corner Jalen Ramsey, known as a player who is a good defender and even better at talking trash.
As the half came to a close, Ramsey shoved Green, who responded by grabbing him around the throat and throwing him to the ground. The scuffle went on longer than most in the NFL and included several players flying into the fracas.
The reaction from announcers was uniform: "My gosh, what could have pushed Green to such a reaction?"
Any one who has watched this team for any length of time knows the answer to that question. Green's reaction was the result of months, a career of frustration.
In the first half, it was as if the Bengals offense was not even on the field. They controlled the ball for something like eight minutes. They had eight drives in the entire game.
Without Green they don't have an offense.
They've shown in eight games they don't have a running game. They managed 29 yards rushing, 119 passing.
Quarterback Andy Dalton said: "We got to get better as a team…We have to stay the course."
No.
No, this course is going nowhere. There has to be change and major change. Lewis needs to go. Management needs to bring in people who can reinvent Bengal football.
Of course, I have written this before and you have read it before, either here or in other venues.
In fact, if you are still reading—if you are still with me—I commend you because you care, and maybe you care for the same reason I do.
I remember when Bengal football was a source of pride. They did not always win, but they stood for something. They stood for professionalism.
When they won, they did so with dignity. When they lost, they did so with dignity. Back in those days, it came from the old coach, Paul Brown.
He was the man who said, "When you score a touchdown, act like you've been there before." It was a philosophy that went well beyond scoring touchdowns and well beyond football.
He was also the man, who when times changed, did the Icky Shuffle. But he did it in the locker room.
When Brown brought the Bengals to Cincinnati, he brought an element of pride, the same focus and straight-up, no nonsense approach he fostered and developed in Cleveland with the Browns.
He once said he admired the Yankees for their way of doing things and the Dodgers, too. He had his quarrels with the Reds over Riverfront Stadium, but he respected Bob Howsam and all those winning teams that put the city amidst the national conversation.
All that is gone.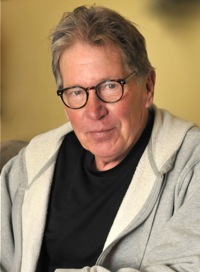 Way back when, Mr. Brown took me under his wing. He was kind and critical, and always fair. Winning was important to him but how one won and went about their business was more important.
Since his death I have watched the Bengals falter over and over, and now they come to quite possibly the worst possible juncture—stasis.
They are—as they were Sunday—there. That's all.
They don't improve. They erode in one fashion or another year-after-year.
This act will not play much longer. Of course, I have said that before and so have a legion of others. But when your best player finally blows, a bigger storm is often on the way.
Let's hope, anyway.