Barrett throws four interceptions after having only one in the first eight games … Buckeyes fail to build on last week's win over Penn State … Ohio State can still capture Big Ten title by winning out.
Iowa City – Ohio State's loss to Iowa on the road Saturday wasn't really a surprise. The Hawkeyes under coach Kirk Ferentz are always competitive and have a history of beating teams they shouldn't (while also losing once or twice to lesser foes). Before the season started, this was one on the schedule you circled and said, "Danger, Will Robinson."
But anyone watching the Buckeyes get trounced with so much on the line had to be flabbergasted — and you don't expect your flabber to be gasted when you're watching an Urban Meyer team.
Judging from the coach's comments after the 55-24 defeat, he was in a state of shock, too.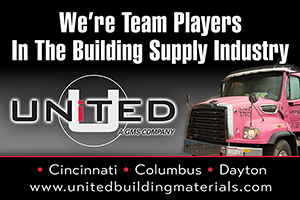 He was crestfallen during his post-game press conference and answered several questions by simply saying, "I don't know."
Meyer has never seen one of his teams surrender that many points in his 16 seasons, and it was the most allowed by the Buckeyes since a 63-14 blowout at Penn State in 1994.
If you're a reader of a certain age, you probably remember that mauling. And this one felt a little John Cooper-ish, too — a highly talented team done in by a better-organized opponent playing with far more emotion.
And while the Hawkeyes didn't run up and down the field quite like the Nittany Lions did that day, there was at least one play where the Buckeyes' lack of focus was clearly on display — a perfectly executed fake field goal from the 20-yard line on fourth-and-3 with three minutes left in third quarter. Iowa scored one play later to make it 38-17 and put the game out of reach.
Of course, the outcome could have been entirely different if not for J.T. Barrett's four interceptions, including a pick-six on the first play of the game. Yikes!
Barrett seemed to settle down and led three straight scoring drives to make it 17-17 early in the second quarter. The Buckeyes should have had a 21-17 lead, but they had to settle for a short field goal after Benjimen Victor dropped a sure TD pass.
But after Iowa made it 24-17, Barrett had a blunder you wouldn't expect from a fifth-year senior — especially one who had played his way into the Heisman Trophy discussion.
His pass into double-coverage was pilfered by star cornerback Josh Jackson and returned to the 22. The Hawkeyes scored three plays later for a 31-17 edge with 30 seconds left in the first half. That was one of three picks for Jackson, and it was a crusher.
Barrett had gone 190 passes without an interception and had only one through eight games and 246 attempts this season.
He had just completed 33-of-39 passes for 328 yards and four TDs in a thriller against Penn State, and he also rushed for 95 yards while setting an Ohio State total yardage record with 423.
He was applauded then for cutting the ball loose instead of playing so cautiously, but he seemed to revert to his fatal habit of seeing open receivers too late and throwing into traffic.
With Barrett in an obvious funk, you'd think the Buckeyes would have turned to their rushing attack. J.K. Dobbins, who had 863 yards through eight games, had the fourth-best average yards per carry among the 40 players with 700 or more  yards at 7.8.
Against Iowa, he had six carries for 51 yards. That's it. Out of 64 plays, they gave it to him six times. Huh?
Mike Weber had five carries for 27 yards, still a 5.4 average. You'd think he deserved a bigger workload, too.
Instead, the play-callers had Barrett throw it 34 times (completing 18) and run it 14 times (for 63 yards). Really, what rational reason was there to abandon the ground game?
Let's face it, that wondrous finish Barrett had against Penn State where he completed his last 16 throws and 13-of-13 in the fourth quarter was an aberration. He's a good QB, not a great one. He'll leave Ohio State with all the career passing records, but at a program that's built its tradition on a dominant rushing attack, is that really saying all that much?
Barrett needs to shoulder much of the blame, but Buckeye defense never really looked engaged and couldn't muster the same energy they generated against the Nittany Lions.
The one-sided result seemed to be a classic case of a team having a letdown, though Meyer had his antennae up all week.
"Sure, I was concerned," he said. "I tried to watch really closely, like I normally do. I didn't see the signs. Usually, I do see signs, and we address it and move forward. But I didn't see it."
Despite the devastating feel in the aftermath — and, yes, hopes for a trip to the playoffs have perished — the Buckeyes can learn from this lathering and still end up Big Ten champs, a feat they've only achieved once before in Meyer's six years.
At 7-2 overall and 5-1 in the conference, they can basically clinch the East Division by beating Michigan State (7-2, 5-1) and Illinois (2-7, 0-6) at home the next two weeks.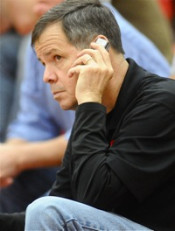 Even with a loss to Michigan (7-2, 4-2) in the season-finale, they'd still win the division based on tiebreakers (barring the unlikely scenario of a two-way tie with the Wolverines). And they'd presumably face unbeaten Wisconsin in the Big Ten title game.
Of course, in this playoffs-or-bust age, missing a chance at a national crown would still sting. And the Buckeyes aren't accustomed to having their dreams dashed so early.
But if they seize the conference championship with wins over Michigan and Wisconsin along the way, that certainly would be an accomplishment worth savoring.