Ohio State looked finished after falling behind by 15 in the fourth quarter. … Barrett has perhaps his best game in leading the remarkable rally … Buckeyes take control of Big Ten race and enter playoff picture.
COLUMBUS — Ohio State staged one of the largest outdoor song-fests after staging one of the greatest comebacks in its storied history Saturday night.
The Ohio Stadium turf was covered from end zone to end zone with smiling humans singing along with the victorious Buckeyes on a goosebump-inducing version of "Carmen Ohio," followed by a rousing rendition of Neil Diamond's "Sweet Caroline" being piped in over the p.a. system — with emphasis between the lyrics on the "so good, so good, so good!"
There have been a few celebrations at the Horseshoe to rival this one — the 2002 Michigan victory and the OT thriller against the Wolverines last year come to mind — but the Buckeyes almost certainly have never prevailed in such a shocking fashion in a game that meant so much.
They scored two touchdowns in the final 4:20 to beat previously unbeaten Penn State, 39-38, and seize control of the Big Ten East division and vault into the college football playoff race again.
In the process, one player's Heisman Trophy campaign may have stalled while another's gained some serious juice.
Senior quarterback J.T. Barrett, in probably the finest four hours of his career, was 33-of -39 passing for 328 yards and four touchdowns, including a 10-yarder to Johnnie Dixon to cut the deficit to five and then, after a ferocious defensive stand, a 16-yard strike to Marcus Baugh for the winning points with 1:48 to go.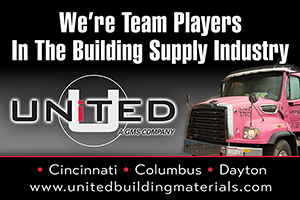 Before that flurry, the Buckeyes were done, done, done. They were laying on a coroner's slab and covered up with a sheet. The only thing left was call to the next of kin.
Penn State made it a two-score game with a short field goal at 5:42, and many in the crowd of 109,302 began vacating the premises.
Even the massive press box, jammed with beat writers and national media, started to empty as reporters made the trek to the locker rooms for post-game quotes. They figured they just needed some comments to top their stories, but all of their well-crafted prose was blown up by startling turn of events.
To grasp how sublime the comeback was, you need to go back to the scuffling beginning.
The Buckeyes probably have never had a more nightmarish start to a gargantuan game since the Chic Harley era. They had such a string of gaffes and god-awful, game-changing goof-ups that they sucked all the air out of the stadium as if they transported it to outer space.
They were shakier than Barney Fife with a bullet and spotted Penn State a 14-0 lead in the first three minutes and 24 seconds. (Yes, you read that right).
It was 21-3 early in the second quarter and 28-10 midway through the period.
They would end up with a 529-283 edge in total yardage, but all of that was almost negated by Saquon Barkley's 97-yard kickoff return and two more gift TDs after blunders supplied Penn State with short fields.
You had no inkling that such a mind-blowing turnaround would materialize. A second home loss of the season seemed a certainty.
Instead, they pulled off the biggest comeback in Meyer's six-year tenure, bettering the rally from a 21-6 hole against Alabama in 2014.
After fumbling again on a botched handoff near a midfield while facing a 35-20 deficit with 13:13 left, even Meyer himself thought the game was over — though he said the players never seemed to lose faith.
"There was one guy panicking, and it was me," he said.
The second-ranked Nittany Lions (7-1, 4-1) are legit. It's not hard to see why they routed Michigan last week. QB Trace McSorley is a dangerous run-pass threat, and defenses have to devote serious manpower to stopping Barkley.
The Buckeyes (7-1, 5-0) did a masterful job on the junior running back, limiting him to 44 yards on 21 carries. One of his lugs was a 36-yard sprint for a TD, meaning he was a non-factor on offense other than that.
He was out-rushed by Barrett (95 yards on 17 carries) and J.K. Dobbins (88 on 13).
But the defending Big Ten champs didn't wilt — until the frantic final moments.
The Buckeyes' game-winning drive started at their 42-yard line with three minutes to go, and they reached the end zone in five plays: a two-yard Barrett run and passes of 20 yards to Terry McLaurin, six to K.J. Hill, 14 to Hill and the decisive fling to Baugh, which couldn't have been placed any better.
"I was just thinking, 'Go win the game,'" said Barrett, who finished with 16 straight completions. "That was going through my head the entire game — go win the game. When it came down to the critical moments, when we had to make plays, we made those plays."
That left Meyer gushing afterward.
His first post-game comment was, "Wow, what the heck just happened?"
He said he's never seen a better comeback by one of his teams.
"That was one of the best fourth quarters I've ever witnessed in my coaching career," he said.
He also had high praise for Barrett, who was getting lit up by fans and media early in the season (your Press Pros correspondent was among those naysayers). But he's risen above the noise while likely producing his best season in four years as a starter.
In eight games this year, he's 171-of-246 passing (69.5 percent) for 2,166 yards and 25 TDs with one interception.
In his last six outings, he's 132-of-176 (75 percent) for 1,679 yards and 22 TDs with no picks.
"Man to man, this is one man talking about another, I don't know if I've ever respected a person, a human being, like I do him," Meyer said.
"I've never had a kid play perfect, but damn, he was close tonight. I can count four drops and a couple other completions that were called back. I can't say how proud I am of J.T."
Meyer said it's time to start talking about the "H-word," meaning Heisman. Giving a chance to address his detractors or talk about that granite statue, Barrett declined.
"I'm just thinking about beating Iowa (next week)," he said.
He's right, of course. And that's just how you want your leader thinking.
But the Buckeyes were looking at essentially being eliminated from the Big Ten and playoff race before his heroics, which is why so many wanted to frolic on the field afterward.
There may have been bigger wins, but as that mass of humanity bellowed afterward, this one felt so good, so good, so good!