The recent tragedy in Las Vegas should never have happened, and it had nothing to do with guns and gun laws. What it illustrates is the breakdown of the American home, and the men who should be there to teach responsibility and respect for human life.
Ed. Note:  We often get inquiries requesting outdoors and shooting stories from guest columnist Tom Cappell.  Cappell is a veteran shooter, hunter and free-lance writer from Missouri whose views on the outdoors and the outdoors industry are thought-provoking and always responsible.  His columns have previously appeared on Press Pros, sponsored by Olde English Outfitters, in Tipp City.
By Tom Cappell
I hung my head in frustration, and shame, at the news of 58 people killed last week in the Las Vegas attacks.
Shame is just one of the emotional options, but shame is my operative word here, relative to why shootings like this have happened in our country – at Columbine, Sandy Hook, Orlando, and now Vegas.
When I got the news – when I've gotten the news before – and then the panicked call for new gun laws and more guilt heaped upon the National Rifle Association, I think back to my own childhood and introduction to guns and hunting.
I can't speak about the shooter in Vegas; and I can't speak for any of the mass murderers previous…and their experience growing up and the adult role models they had in their lives.
But I can speak to my own – of my father, and particularly of my uncle – and the early experience those two men shared with me about what guns do when properly respected and used. And just as important, I learned the horrors of improper gun management, as well – irresponsibility, and how failure to be responsible with a gun, a car, or even with business dealings could negatively impact your life, as well as someone else.
My Uncle Mel, my mom's oldest brother, was probably the one single-most responsible for teaching me responsibility with a gun. At age 12 he would take me to the creek bank behind the barn on his Missouri farm and let me shoot tin cans with an old .22 rifle.  At first my mother objected.  I was too young, she would tell Uncle Mel.  But he would always tell her, "Let a boy learn to handle a gun properly and you'll never have to worry about him behind the wheel of a car."
It was exciting at first, but after a while it became routine…to the point of being dangerless. After all, we were just making holes in a can.
And after a while we graduated from cans to bull frogs, and I quickly learned that a hole in a frog meant no more frog;  and that you only shot a frog if you intended to use it for food, as in our case.
I learned that same lesson with other species of game – rabbits, squirrels, quail and pheasants. Uncle Mel always said to me, "Imagine if that had been a man, and not a rabbit. We eat the rabbits we kill, but a human life is out of the question."
He even took the time to show me Old Testament scripture from the book of Genesis, where it's written that man is to have dominion over the animals of the earth. But issues of human life is to come from a higher being, he would always remind.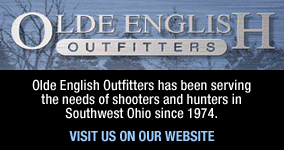 Later, when I was old enough to hunt with other adult men, I always had to walk between my dad and Uncle Mel…because one of them was my proctor. One of them would remind me of where my .410 shotgun was pointed. They'd ask if the safety was on. They ask if the background ahead was safe for shooting, should one of us flush a rabbit or pheasant. There was constant tutelage as to safety and awareness.
As a result, I grew up with an obsession about gun safety, gun responsibility, and respect for all forms of life, animal as well as human. And as an adult, and parent, I've taken the time over the years to share those same lessons with my own boys, Cary and Casey. And now that they'll soon be dads, I'm absolutely sure those same points will be made when they have boys (or girls) of their own.
But the point is…with the breakdown of the family unit in America there aren't enough dads around to teach these lessons. We barely teach kids how to drive now, leaving that for the driver's education class at school. I learned at the elbow of my dad and Uncle Mel, in an old Chevy pickup, in the fields and back roads on the farm. And I had to be perfect in all phases before I was allowed to even get my learner's permit, and later, my driver's license.
Sadly, with the pressure placed upon gun ownership today, that same attitude MUST be stressed if there's to be a future for second amendment rights. Gun rights are fine, but only if they're administered responsibly.
And freedom of speech is fine, a wonderful tenet to American liberty. But I cannot conceive a time in my childhood when my parents (or Uncle Mel) would allow me to idle my time by playing the violent video games available today. Uncle Mel always told me, "You are what you do." What he meant was that environment imprints your actions, and for the rest of your life.
Without question there were at-risk kids when I grew up, no different than Dylan Klebold (Columbine) and Adam Lanza (Sandy Hook). In my case it was a boy named Tarpey Atkisson, who everyone thought would come to no good someday. But there was always a responsible adult, at school, at church, or in the community, who made it a point not to leave Tarpey to his own undoing. We all learned the same lessons, if not by the same hand.
This is what's missing today, and this was the first thing I thought of when I heard about Vegas.
There simply aren't enough of those hands to teach the necessary lessons – the adolescent lessons I actually learned from guns, and from 'gun men' .  Lessons for life, and about LIFE.
And frankly, it's shameful!
Our comprehensive selection includes over 1500 guns, a full line archery "Pro Shop", shooting & hunting clothing, boots, ammunition, reloading equipment, gun cases, holsters and a multitude of other shooting & hunting accessories.
Olde English Outfitters meets the needs of serious sportsmen and casual enthusiast alike. This is truly a store for all your shooting and hunting needs.
Open this year's hunting season with a trip to Olde English, proud to sponsor outdoors columnist Jim Morris on Press Pros Magazine.com