A pair of impressive young starting pitchers set the tone for Game 3 of the scarlet and gray fall series…and the predictable offense took over late to give the Scarlets a 2-1 series advantage.

Columbus – The bonus to Tuesday's Game 3 of the OSU Scarlet and Gray fall baseball series…was free food.
Yep, the Buckeye Diamond Club, president Frank Fraas presiding over the grill, was serving up dogs and burgers to those who came out to watch;  the preamble to another look at the 2018 Buckeyes battling for roster braggin' rights in the annual fall free-for-all.
And with the series tied at a game apiece between 'Scarlet' and 'Gray', freshman lefthander Seth Lonsway (Scarlet) and sophomore righthander Jake Vance (Gray) promptly served up the baseball equivalent of a flaming Cherries Jubilee dessert – Lonsway and the Scarlets presiding in a seven-inning affair by an eventual 9-2 margin.
The flaming part was the fastball offerings of Lonsway, who surrendered just one unearned run over four innings, while striking out six and walking two.  He looked like hall of famer Walter Johnson, routinely setting the guns behind home plate off at 92-94.  But unlike Johnson, who never threw a curveball during his 20 years of big league service with the old Washington Senators, Lonsway's hook is a knee-breaker.  In short, when he exited after four inning he left the hundred or so watching from the stands salivating for more.
"It feels good to come in and know that you can throw the fastball with some command like I did tonight,"  said the Celina freshman.  "I know you're not going to blow people away here all the time, so it's important that I improve my other pitches. But the name of the game is being able to trust your stuff.  And tonight I felt pretty good about that."
Vance was similarly effective, mixing his pitches, while suffering through a two-run second inning – runs scored on a pair of flairs, an infield groundout, and a safety squeeze play.  His three inning line was two runs, three hits, three strikeouts and no walks.  Only one of the runs he surrendered was earned.
Both are touted to compete for significant service time come spring; but Lonsway's immediate future is somewhat uncertain by an NCAA question over how Celina High School reported some classes during his high school senior season.  As of now, there is a question as to his eligibility, an issue that Ohio State has, of course, appealed.
As with the series opener last Friday, an impressive Scarlet lineup lit up the scoreboard after Vance left in the third, striking for three runs on four hits in the bottom of the fourth, and adding a single run in the bottom of the fifth when left fielder Tyler Cowles stroked his first home run of the series to left field.
The Gray team added a run in the top of the sixth on a pair of singles by Jake Barnwell and Dominic Canzone.  For Barnwell, it was his second run scored of the evening as he crossed home plate via a wild pitch in the fourth on a good read and hustle plate from third base.
Scarlet added three more in the bottom of the sixth to conclude the scoring.
There were numbers that alarmed, and numbers that pleased Greg Beals as the Scarlet team took a 2-1 advantage in the five game set.

"Well, the number of strikeouts by the Gray team,"  he said afterwards.  "I think they struck out 11 times tonight, and seven times looking.  That's not the approach we're looking for, especially with men on base and in scoring position.
"From Seth Lonsway's position,  I loved the six strikeouts, three hits, and one run over four innings.  He's obviously blessed with a great arm and no one's worked harder than he has here in the fall.  The issue with his eligibility is a matter that's squarely in the hands of the NCAA.  We're cautiously optimistic over the appeal, but when you're dealing with the NCAA you never take anything for granted."
Other numbers:
Tyler Cowles…who struggled offensively to point of beating his head against the leftfield wall last spring (.191), had a three-hit night with three RBIs – highlighted by his home run to left.
"His addition will be important if he can do that come spring,"  said Beals.  "Obviously, we want everyone to contribute, but he and Noah McGowan were recruited here to produce like that in the order, and we need them to do that."
Scotty Seymour…a redshirt freshman had two hits Tuesday and continues to impress with his overall play.
Jake Ruby…a true freshman from Bishop Hartley had two hits and continues to challenge for playing time in center field.  He runs as well as anyone on the roster.
Conner Pohl…the surprise walk-on from 2016 that took the second half of the season by storm, continues to hit, going 2 for 4 Tuesday with a run scored and three RBIs.  He's 5 for 13 now for the series, hitting .385.
Jacob Barnwell….the junior catcher from Cattletsburg, Kentucky had a hit, scored twice, and continues to handle the pitching to a very high standard.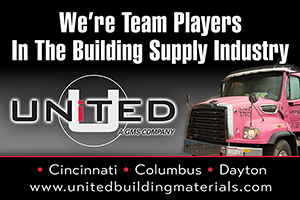 "Barney's a great catch-and-throw man behind the plate, he does a great job with the pitchers, and he's our starting catcher at this point,"  says Beals.  "But it's nice to have the depth we have now with Dillon Dingler because he's talented, and it means not having to catch Barnwell every day as we did last year.  By the end of the year I think it took a physical toll on him."
The numbers that count most:  Scarlet won it (2-1) with 9 runs on 12 hits, playing error-free baseball.  Gray lost it (1-2) with 2 runs on 5 hits and committed three errors.
If the hamburgers and hot dogs made for a good pre-game, the post-game mood continues to be just as positive, as well, given that a lot of people are getting opportunities in the lineup – and those that should be delivering are, in fact, delivering.  And others that were hoping to just get a look…are making the most that look, like Tipp City's Aaron Hughes, pitcher Andrew Magno, and Nate Romans, who homered in Saturday's Game 2.
To the question as to what's going on overall…simply an attitude – a resolve – to get back to the culture that Greg Beals preaches with every waking breath.  24-36 (last spring's record) was embarrassing, and that which led to it became a habit.  New year…and new habits.
You can smell what's cookin'!