Playing to their best football record in decades, the Sidney Yellow Jackets might have captured the fancy of a football-success-starved community…but to some the jury's still out on just what 7-0 means.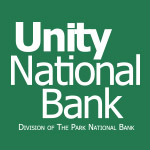 Ah, the internet!
Courage to those who own a laptop, have a basement, time on their hands, and beer in the 'fridge.
At-home journalism from the would-be scribe who reads scores without actually attending the games, and writes to tell us that there's less behind the story than meets the eye.
Such was the mail bag this week in the wake of #6-ranked Sidney's thrill-a-minute, 49-42 win over Tipp City last Thursday night, as documented by columnist Joe Neves and this writer on Press Pros.
For sure, that win represents the 'Jackets first 7-0 start to a football season since 1974.
For sure, it represents a revival of football interest, and pride, in a community that's long suffered under the cloud of the post-Dave Haines days of 1968, '69, and '70 – those celebrated "30 and 0" teams.  And players from that era named Mike Flanagan, Steve Williams, and Steve Kreitzer – and Kris Haines, who would go on to play at Notre Dame on their 1977 national championship team.
As I wrote in my own column last Friday, a date with Sidney back then was an automatic 'L' on the schedule of nearly every team. And then…the cycle.
The 'cycle', by the way, is that inexplicable turnover of a program that comes with a difference in talent – a difference in numbers and interest.  And in the case of Sidney…Dave Haines decided that he'd had enough coaching. He left for other pursuits.
For forty three years since the struggle has raged to regain what once was, and it hasn't been pretty. It's not hard to find someone around Sidney who proudly claims to have been a part of the glory teams of 30-0. It's another story to talk to someone who played on the 2010 and '11 teams that didn't win a game…0-20.
So what does 7-0 represent presently, with quality wins to date over non-con rival St. Marys to start the season?
With a win over GWOC rival Piqua two weeks ago, a team that's presided over Sidney in football since the 'cycle' like Ohio State over Rutgers?
With last Thursday's win that literally spun the dial for Fox Channel 45, who televised the game? Since then at least half a million have claimed to have watched it?
"Well, it's just fun for the community and the kids," says coach Adam Doenges, who grew up in football-crazy St. Marys, knows something about 'fevers', and came to Sidney in 2005 as an assistant under then coach Dan Cairns. He took over the program as head coach in 2011 when Cairns lost his teaching position.
"It's been a breath of air, and a new attitude," he added, prior to the Tipp game on Thursday. "It's been a great things for the kids because people are talking about us now. You're here for the Thursday night game. We're on television, we have kids who are going to go on to Division I (college) football.  And we have college coaches showing up now to watch practices."
But there are those who wrote this week – they always do over sudden success – who point out that the 'fever' for football in Sidney presently will last as long as the Yellow Jackets' defense, which gave up 42 points to an offensively-challenged Tipp team prior to last Thursday, and appears to play sometimes as  intermission for the offense. Give them a breath of air, a break for a sip of Gatorade, and then get Andre Gordon and Isaiah Bowser back on the field as soon as possible.
"We obviously have a couple of issues on defense,"  said athletic director Mitch Hoying after the Tipp game.  And yes, he was smiling.
Doenges smiles, too, at perception being reality as to the number of points his team has surrendered in seven weeks…130. And that number is tempered by a shutout over West Carrollton three weeks ago, who's been shut out four times this year already…and has scored just 26 points against the likes of Preble Shawnee, Piqua, Sidney, Trotwood, and Kettering Fairmont.
"We make it interesting," he admits. "But part of the problem has been that our offense scores so quickly. I mean, we're scoring on three and four-play drives. And when you do that your defense is on the field longer than it should be…maybe too long."
But alas, these are still the best of recent times for Sidney, regardless of what's written, or whether the Yellow Jackets finish the year 10-0, 9-1, 8-2, or 7-3. These are days of focus on something other than the business-as-usual politics of every community, and the issues that drag on long after football season.
"I think our community gets a bad rap sometimes," said Doenges to PPM writer Joe Neves, following the Tipp win. "The kids hear what people say, and we talked about that over the summer. We want to change the perception a little bit. These are just 16, 17, and 18-year-old kids playing with grit and tenacity. That's who we are as a community, and fans are buying that. That's why it's a lot of fun."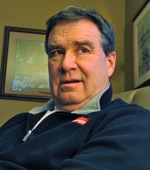 From Neves' perspective, who wrote last Thursday's story and whose history with Sidney goes back to those 30-0 days, he adds, "They're as good as anyone I've seen on offense.  As for the defense?  All I know is they're winning some close football games, and that usually the sign of a pretty good team."
So as to the legitimacy of 7-0, any winning record begs comparison to other programs in other communities who are 2-8, 3-7, and worse. It's hard to criticize how one man walks when another man has no legs with which to walk, as the saying goes.
As for Sidney, it's moment to moment, and game to game. And whether someone ultimately beats them, nobody beats them – at least to this point – for excitement.
Everyone's having fun!