Buckeyes' first-string defense has dominated three straight foes … Front seven is causing opponents fits … Good day all around as Barrett has strong effort.
COLUMBUS — The Ohio State defense was expected to be an absolute terror this year and look like Hellboy inflicting mayhem on villains with the return of its entire defensive-line rotation and needing only to replace Raekwon McMillan among the linebackers.
Sure, the Buckeyes had three defensive backs leave early for the NFL and become first-round picks. But they overcame a comparable exodus the year before and simply uncovered new talent.
The optimism was doused a bit when Indiana took a halftime lead in the opener. And then genuine panic set in when Oklahoma piled up nearly 500 yards in Ohio Stadium.
But the defense looked  fast and ferocious for the third straight game Saturday, producing one gasp-inducing play after another in dismantling Maryland, 62-14.
They allowed only 26 total yards, two first downs and nary a point in the first half while tallying a touchdown themselves on Jerome Baker's 20-yard fumble return.
They built a 41-7 halftime lead, the lone TD coming on a 100-yard kickoff return.
Suffocating.
Yes, I know the Terps were down to their third-string quarterback in Max Bortenschlager, but they were good enough to win at Minnesota last week and had enough talent around their starting QB to hang 51 points on Texas.
Defensive end Nick Bosa looks every bit as good as older brother Joey, who is ripping up the NFL. Baker, who also caused a fumble, is a heat-seeking missile at outside linebacker.
The secondary had its best game of the year, mostly because Bortenschlager was constantly under siege. The Terps finished with 66 yards, tacking on a late TD. That's the fewest yards allowed by Ohio State in a Big Ten game since giving  up 60 to Indiana in 1960.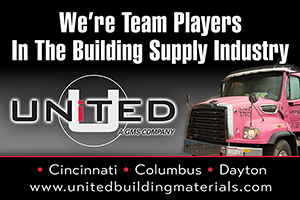 The consternation caused by the Oklahoma loss didn't come from quarterback Baker Mayfield making plays. It was the push the Sooners were getting up front. Against Maryland, though, the Buckeyes owned the line of scrimmage — just as they did in a shutout at Rutgers last week and a near-skunk for the first string against UNLV in the game before that.
Yes, the competition is going to ramp up from here. Playing at Nebraska in prime time Saturday will be a better gauge for how far the defense has come — and we're hearing Penn State, which visits in three weeks, has a running back who is making defenses look silly.
But don't dismiss what Bosa and the boys are doing just because the opposition isn't as good as it's going to be. The defense is not only playing the way we expected, but it might turn out to be better than we thought.
QB MUCH IMPROVED: Another promising development was that J.T. Barrett had his best performance of the year. He finished 20-of-31 for 261 yards and three touchdowns. He also ran eight times for 59 yards and another score.
Sometimes, Barrett's passing is like squeezing a lemon — you're never quite sure where the ball will end up.
And while he misfired badly on probably four throws, he ran the offense with precision and actually seems to be exuding confidence for the first time since … hmmm, well, let's go ahead and say it … 2014.
Barrett went into the game third in the Big Ten in passing efficiency. Don't ask me the formula behind his 165.6  rating. Let's just assume he's been, well, rather efficient.
He also went into the day leading the Big Ten in TD passes with 13, was third in average passing yards at 248.2 and third in total yards (passing and rushing) at 300.8, just 4.4 off the league lead.
So, why the angst about him? Probably because he looked so feeble against Oklahoma and hasn't exactly been facing the Steel Curtain.
The Buckeyes need Barrett to return to his freshman form to have a chance at winning the Big Ten. He doesn't have to unleash lightning bolts from his right arm, just be the passing and running threat he was then.

He's looked the part the last few weeks. And those who have been critical of him (yep, my hand is raised) may ending up looking like dopes.
BAD CALL: We're all for player safety. Let's make that clear. Really, nobody wants to see guys get their brains mashed for our entertainment (OK, unless you're fan of that barbaric kick-boxing stuff).
But a targeting foul on Denzel Ward midway through the second quarter was totally preposterous. The Terps threw a swing pass to Taivon Jacobs, who turned around, took a step and was blasted by Ward with a shoulder to the chest.
Surely, a review would overturn the call, right? And maybe since the ball was dislodged, the refs might pick up the flag and rule it a lost fumble.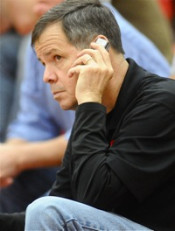 Nope, the pansy-ization of football continues. The refs said replay confirmed the 15-yard penalty and ejection.
If you're Ward, you've got to ask what you're supposed to do? Wrap him up at the waist? If you do, it's a completion and a first down. But thump him in the chest, and the outcome hinges on the whims of the refs.
Another flag for targeting on starting cornerback Damon Arnette was more legit. He placed a forearm to the head of a sliding Bortenschlager.
But, again, while we want to do what we can to protect players, I'm not sure what Arnette is expected to do when he's trying go low just when the QB goes into a slide.
That penalty is going to cost the Buckeyes because the ejection carries over to the first half of the Nebraska game.
Deliberate, dangerous and dastardly hits have no place in the game. But text-book tackles — even if they're delivered with plenty of force — should be applauded, not be a reason to give a player the heave-ho.