Tippecanoe's Cole Barhorst was phenomenal, but Andre Gordon and Isaiah Bowser were too much as the Sidney Yellow Jackets outlasted a never say die bunch of Red Devils to improve to 7-0 for the first time since 1974.
Sidney – It is one of the oldest, most over-used clichés in sports.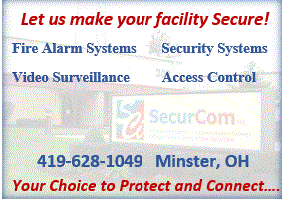 You know the one:  It's a shame someone has to lose.
Thursday night at Sidney Memorial Stadium, it really was.
The unbeaten Sidney Yellow Jackets and the Tippecanoe Red Devils put on a show to remember, combining for 13 touchdowns, 6 of which were for 40 yards or more. When the dust finally settled, the Yellow Jackets, the number 6 team in the state in Division Two this week, had secured a 49-42 Homecoming victory to improve to 7-0 for the first time in 43 years!
"We don't make it the prettiest game sometimes, but I'm really proud of our kids for being resilient," said Yellow Jackets head coach Adam Doenges. "We used to lose games like this, but the kids kept bouncing back and did a great job handling every situation."
"Both teams played really, really hard," said a disappointed but proud Tippecanoe coach Joel Derge. "It came down to one last big play, and they made it. We just ran out of time."
Sidney's defense got the first score of the night when junior defensive back Christian Townsend scooped up a mishandled snap and raced 61 yards down the Tippecanoe sideline for a 6-0 lead less than three minutes into the game.
The rest of the night belonged to the two offenses.
Junior Josh Burritt, who ran for 85 yards on 16 carries, got the Red Devils on the board with a 5-yard run on the first play of the second quarter. Sidney came right back with a 25-yard score by junior quarterback Andre Gordon. Gordon accounted for over 300 yards total offense on the night, 178 through the air and 126 on the ground.
The Red Devils, who averaged just under 20 points a game through the first 6 weeks of the season, were unfazed. Cole Barhorst, who had a career night, went 56 yards for a score, and on the Red Devils next play from scrimmage, Burritt scored from 42 yards out to give the Red Devils a 21-13 advantage.
Gordon scored on a 5-yard run before the half, and the Red Devils took a 21-20 lead into the locker room.
"Our game plan was to control the ball and the clock and keep their offense off the field," explained Derge. "Sometimes your best defense is your offense. But our defense was on the field a lot in the second half. They have so many weapons and they just made a couple more plays than we did."
The second half was a score-fest.
Bowser, who set the season rushing record for the Jackets in the second half, started the fun with a 7- yard run. Tipp countered with a one-yard sneak by quarterback Brad Detwiler to tie the game, but Gordon came back with a strike to Lathan Jones, who adjusted his route with the ball in flight for a 39 yard scoring play. Jackets 35-28 after 3!
The fireworks didn't stop in the final 12 minutes. Barhorst, who finished with 240 yards on the ground, got loose up the middle for a 57-yard score, his third run of 50 or more on the night. Gordon struck again, hitting Ratez Roberts with a 13-yard scoring strike to put the Jackets up 42-35 with 3:04 to play. Roberts had 5 catches for 96 yards on the night.

Tippecanoe needed exactly 14 seconds to get even. Cole Barhorst caught the ensuing kickoff at his 10- yard line, found a seam and out-raced the Sidney coverage to tie the game again at 42.
Sidney got the ball back and faced 4 and 1 from their own 29. Rather than punting and playing for overtime, Doenges rolled the dice. The offensive line parted the Tipp defense like the Red Sea, and Bowser raced 71 yards untouched for his 21st touchdown of the season and the final score of the night.
"That's a huge win," exclaimed the 6-1, 205 pound Bowser, who has committed to Northwestern. "to go to 7-0 feels great. It was a shootout, but we got the job done."
Bowser, who finished the night with 260 yards on 31 carries, talked about the game winning score.
"We changed the play. Originally, we were going outside, but we saw the middle open and told our offensive coordinator. Ran the play and the line did a phenomenal job blocking. I saw the hole and just took off. The only thing I was thinking was I couldn't let them catch me. I had to score."
The Jackets last 7-0 start was in 1974, and the last league title for Sidney was 1970, the last of three straight unbeaten seasons. Bowser said the community is excited.
"Everyone is still here 30 minutes after the game ended. We had a great crowd tonight, even bigger than the Piqua game last week. The student section has been great and the whole community is behind us."
Doenges concurred with his star running back.
"I think our community gets a bad-rap sometimes. The kids hear what people say, and we talked about that this summer. They want to start changing that perception a little bit. They are just 16,17 and 18- year old kids who are going out and playing with grit and tenacity. That's really who we are in this community, and the fans are buying into it and it's a lot of fun."
Gordon had his own moments, completing 10 of 17 passes for 178 yards and two scores while running for 126 more on 18 carries.
"He gives us an awful lot," praised his coach. "There are some things he has to keep working on, as there are for all of our guys. He is a great competitor, he is always calm, cool and collected, and he is a great leader for our offense and our team in general."
For the Red Devils, the 5-9, 186-pound Barhorst was simply unstoppable. The senior entered the game with 639 yards, but had runs of 50,56 and 57 yards against the Jackets defense to finish with 240 on just 18 carries. Not to mention that 90 yard kickoff return for a touchdown.
"Cole is a special player," explained Derge. "Every time we put the ball in his hands, he is a home-run threat, as you saw tonight. I love coaching Cole and hope I get to do it for 4,5,6 more weeks. It's going to be tough at 3-4 to make the playoffs, but we need to win out and see what happens. There have been a lot of good fullbacks that have played for Tipp and Cole is keeping that tradition going."
The Jackets have won games by 7,9,7,1 and 7 in their undefeated start, a fact that Doenges is proud of.
"We are figuring out ways to win those close games. Now we need to figure out how to stretch games out a bit and win them a little more comfortably. Honestly, though, at the end of the day, it doesn't matter what the score is. 7-0 is 7-0 and we just want to keep rolling."
Derge said his team still has a lot to play for.
"Right now, it's all about the seniors. We have Greenville, Piqua and Butler left. We don't know all the math but a lot of people say that 6-4 will get us in the post-season. We have a 12-year playoff streak going and we are not about to give that up without a fight. We have the third toughest schedule in the state in Division Three, but we don't make excuses. We have battled every week and now we have to finish strong."
The Jackets are in the midst of three game stretch that will define their season. A 34-33 win over Piqua last week and this win sets up a major collision with 4-2 Troy next week at Sidney Memorial Stadium.
"Everybody knows Piqua, Tippecanoe and Troy," Doenges said as he headed for a group of well-wishers. "When you mention those three names, to anyone in the state, that means something. We have only been to the playoffs one time, while Tipp has been there 12 straight seasons. Our kids were ready. To be on Thursday night, and Homecoming and all the stuff that goes with it, just makes it more special."