The best that can be said about Sunday's game is that it gives the Bengals something to build on.  The worst that can be said is…they've been building now for a long, long time – or so it seems!
CINCINNATI—In all fairness, the Bengals can't pound their chests over Sunday's 31-7 win over the Cleveland Browns, a once proud team that appears now to have lost all sense of direction, and to their credit no one was popping champagne in the wake of their first win of the season.
True, it was a near shutout on the road. The Browns did not score until there was less than two minutes left in the game. By that point, the Bengals' defense had made its statement, allowing just 215 yards – 45 of those on the ground, at 2.6 per clip.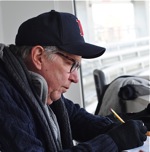 The Browns were held to 170 yards passing, none of it particularly productive. The Bengals picked off one pass and had two sacks good for a loss of 13 yards.
This does require a footnote. Cleveland hasn't held a lead all season. The Browns are 0-4 and have managed to win five games in the last 43 contests. This season they have been outscored 77-28 in the first half, 107-63 overall.
Given the Browns history—less the ignominy of Art Modell—what's happening there is an absolute shame.
Browns coach Hue Jackson, formerly the Bengals offensive coordinator, is 1-19 in Cleveland. He's at odds with the front office and it appears to be a toss-up as to who will pull the plug on his position first: Jackson or management.
One way or another, it appears highly unlikely Jackson will last the season.
All this said, the Bengals did play with more pace on offense and more tenacity on defense.
Linebacker Vontaze Burfict, who returned from a three-game suspension Sunday, said the defense played with more "urgency", while Adam Jones referred to the game as "a wake-up game".
The defense hasn't been a striking problem. In the first three games, the Bengals defense allowed an average of 20 points, nothing to howl about, but hardly horrible.
The problem appeared to be the offense and Andy Dalton's performance leading the offense.
Dalton?
It gets old, true. But it is always about Dalton and will be as long as he holds the position, just as it is all about Brady in New England and Trump in Washington. But Sunday in Cleveland Dalton was about as sharp as you can ask a quarterback to be.
He turned in a career performance. He completed 25 of 30 passes for 286 yards and four touchdowns. In one impressive stretch—this would have been impressive against Slippery Rock—he completed 16 straight.
Cleveland's defense is no great shakes. Without splitting hairs, they are giving up nearly 27 points a game. They are hardly in the same conversation with the Steel Curtain or the Monsters of the Midway, but the Bengals did something against them they had not done thus far this season.
They played up-tempo ball. They maintained a quicker pace than they have all season. Dalton said this was the difference and the difference it seems comes from the change that was made at offensive coordinator.
Veteran wide receiver Brandon LaFell admitted Sunday that under former OC Ken Zampese members of the offense weren't sure if they were a spread team or a pound-the-ball team.
In their second game under new OC Bill Lazor, Dalton has looked like a different player and, the Bengals seem to have found a style of play that suits them: snap it fast and work the passing game in the middle ground, nothing real long.
When Dalton tried to hit LaFell on a deep corner route in the third quarter, his string of 16 straight completions came to an end.
Dalton is no million-dollar-baby, but when he's got a plan and defenders aren't inside his jersey—he was sacked three times for 22 yards Sunday—he will get the job done. In some respects, he's like Kenny Anderson: not a bit of flash, but capable of a head-turning performance.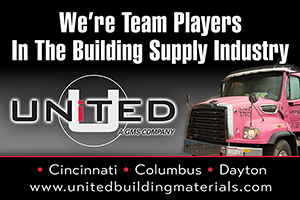 But there are other issues and issues the Bengals must confront as the season progresses.
Sunday the Bengals running game left much to be desired. They totaled 86 yards with Dalton and rookie Joe Mixon carrying the load. They each had 29 yards.
The best run of the day came as a result of a dinky three-yard pass to Gio Bernard, who took it 61 yards for a touchdown and a 21-0 halftime lead.
The running game, or lack thereof, proved to be a sore point with Bengals coach Marvin Lewis. During his post-game interview with WLW radio analyst Dave Lapham, Lewis was unusually sensitive about the subject.
When Lapham referred to the running game as "sketchy", Lewis interrupted him, saying, "…the running game was not sketchy, Dave. We took what they gave us."
Eighty-six yards against a team that's winless is sketchy. It's skimpy. It's insufficient. No matter how you choose to describe it, 86 yards is not enough and will not get the job done down the road.
They have to have balance. Without it, the Bengals will have more games like the first three than Sunday's rollover in Cleveland.
The best that can be said about Sunday's game is that it gives the Bengals something to build on.
The worst that can be said is that it offers no barometer of where they actually stand because it came against a team that, sadly, has no idea where it is or where it's going, and that is a shame, an absolute shame.