Senior quarterback sets career records for Buckeyes … Barrett needs to prove he can excel against tougher foes … Defense shines in 56-0 victory
J.T. Barrett reached some career milestones Saturday that should be celebrated.
The four-year starter became the all-time leader at Ohio State in passing yards. He's now one of four players in NCAA history to amass 80 TDs through the air and 30 on the ground. And he set the Big Ten record for total yards passing and rushing.
So, let's pop the cork on some alcohol-free champagne and have a toast on his behalf.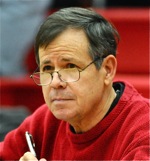 But in all candor, while it's hard to find fault with Barrett on his historic night — you'd have to be a real sourpuss to criticize the Buckeyes' most productive quarterback of all time after a game where he was, well, highly productive — we can't lose sight of who he faced or of some deficiencies he can't seem to shake.
We have to make sure Barrett gets his due. He finished 14-of-22 for 275 yards and three touchdowns in a 56-0 road win, but it came against Rutgers, which is perhaps the worst power-conference team in the nation that also, at the moment, happens to be injury-riddled.
That's the team the Buckeyes beat last year, 58-0, without allowing a single snap in the red-zone.
Give opposing coach Chris Ash hearty respect for turning the Buckeyes' defense around during the 2014 national title run. And he deserves kudos for having the guts to take on such a massive rebuilding job.
The Empire State Building, which can be seen from the Rutgers campus, required 7 million man-hours to finish. That's about how many Ash and his staff will need to put in to get the Scarlet Knights back to respectability.
Keep that in mind when we tell you the Buckeyes put up 42 points in two and a half quarters with Barrett. It comes with an asterisk.
Anyone watching that game had to come away saying: "Yep, another nice gain. But that's not going to work against legitimate competition."
He's still prone to taking sacks instead of throwing it away. He puts so much air on his deep passes that you think you'll see the Goodyear logo on the side of the ball when it comes down.
Barrett looked good running the read-option. He once ripped off a 37-yarder to set up a touchdown. He finished with 89 yards on 10 attempts, counting sacks.
But he doesn't have a big-time arm. On the first TD, he was bailed out by a pass-interference call on a wobbly throw in the end zone.
Pinned at their own 2-yard line another time, the Buckeyes tried a deep shot to Elijah Gardner, who had a couple of steps on a defender, but Barrett overshot him by 10 yards.
He did well to extend a play late in the first half for a 70-yard TD pass to a wide-open Johnnie Dixon that made it 21-0. But it came on a coverage bust. If the Scarlet Knights hadn't momentarily gone into a trance, the Buckeyes would have had their fourth three-and-out in just under two quarters.
Given great field position after an interception on the first series of the second half, the Buckeyes went nowhere in four plays and gave it back to the Scarlet Knights.
Oy vey.
Could we combine Barrett in the ground game with Dwayne Haskins' passing? My, that redshirt freshman can really sling it.

But I'm starting to see why coach Urban Meyer has such a soft spot for Barrett. The Texan can be counted on to have a workmanlike performance, shows a lot of leadership and heart and doesn't turn it over.
You could be a lot worse off … check out LSU and Tennessee.
Meyer is Barrett's biggest backer, singing his praises every week. Barring an injury, there's not going to be a change at QB.
So, Buckeye fans, prepare for more workmanlike showings at that position, which might be enough to win a Big Ten title. Just don't expect to be wowed.
DOGGED DEFENSE: Greg Schiano's bunch is fun to watch. They've got some serious athletic ability on that side of the ball.
They were immovable at the line of scrimmage, which took some of the pressure off a suspect secondary. They lived so much in the Rutgers backfield that they should have had to pay a property tax.
They didn't look like an elite unite while giving up 490 yards and 31 points to Oklahoma, but that was a 3-3 game at halftime. If the Buckeye offense wasn't so lame, if it had put up a couple of scores and made it 17-3 at the break, I think Baker Mayfield would have been forced to throw some balls up for grabs, and the defense would have capitalized.
The defensive backs didn't get exposed against Rutgers, which was held to 209 total yards. Junior cornerback Denzel Ward is playing at a high level, but the Buckeyes are replacing three first-round draft picks in the secondary, and it shows.
Sophomore Kendall Sheffield was a five-star recruit in high school but hasn't played any significant ball until this year. He's a liability at this point.
But they apply serious heat on opposing quarterbacks. They're as stubborn as the Hatfields and McCoys against the run.
Yes, the front seven still has to show it can dominate against better opposition. But Nick Bosa and the boys are going to get better and better.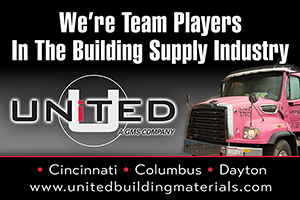 WELCOME BACK: Mike Weber, the 2016 Big Ten freshman of the year, had a career-best three TDs and 44 yards on 10 carries.
A hamstring injury had limited him to only seven rushes going into the game. I don't think he's lead-back material, and his workload would have been reduced anyway with the emergence of J.K. Dobbins. But the Buckeyes need both to be effective.
The 5-foot-10, 214-pound Weber has the potential to be their go-to guy in short yardage. The 5-9, 208-pound Dobbins is a real talent, and he notched a 34-yard run on his way to 53 yards on six carries, but up-the-gut runs probably aren't his forte.
Former coach Jim Tressel used to talk about needing a pair and a spare. The Buckeyes have their pair, and they have also their spare in either Antonio Williams, who didn't make the trip for undisclosed reasons, or Demario McCall, once a highly touted recruit who showed huge upside after coming off the bench at Rutgers.