The odd thing is, says columnist Greg Hoard, that he's come full circle on Bengals coach Marvin Lewis.  "I want to see him pull this thing off,"  he says.  I don't know if he can, but I hope so.
CINCINNATI—There comes a point when you just can't help it. You can't help but feel sorry for Marvin Lewis. Sunday was one of those days.
His team played impressive football for the first time this season. They outplayed Green Bay most of the game. It looked as though Cincinnati would claim their first win of the season against an opponent and on a field where no one gave them a chance in hell.
But, true to character, they let the game get away.
Green Bay got up off the floor and yanked a win right out of their mouths. The Packers came back from a 21-7 hole, tied the game 24-24 with 17 seconds left, and won it on a field goal in overtime, 27-24.
So, once again, there was Lewis standing in front of a microphone, trying to make some sense of what had just happened, and this time it wasn't all about what had happened on the field. It was everything that had taken place lately and what has taken place for years, over and over again.
Entering the game, the Bengals had not scored a touchdown. They had managed nine points and—in an effort to shake things up—they fired offensive coordinator Ken Zampese and replaced him with Bill Lazor.
There was every indication the move was a good one. The Bengals scored on their first possession, an 80-yard drive capped by a 10-yard touchdown pass from Andy Dalton to A.J. Green. They continued to score.
The entire team played with more vigor, more of an edge. The defense had six sacks, five in the first half.
And, yet, they were beaten as they have been on so many occasions and under so many different circumstances. They were beaten by big plays in big moments.
Of course at bottom, that is the ultimate measurement of a football team. How do they perform, what do they do at the most critical junctures of the game?
So, there was Lewis trying to make sense of it all for the media. I have seen Lewis angry. I have seen him happy, bemused, uninterested—indifferent.
When it comes right down to it, I don't think he likes addressing the media or cares if we understand what he or his team is about. That's understandable, too. He's certainly not alone among pro coaches who would like to see all reporters on a slow boat.
But Sunday he's standing there looking as though he is still shocked, shocked that it's happened once again—victory wholly in hand and then—gone, Aaron Rodgers walking away with that now famous smirk on his face.
Afterward addressing the media, Lewis says something to the effect that a play here and a play there cost his team the game, and then he says, "We just have to keep playing."
He has said this on countless occasions, the implication being that some on his team take a play off here or there and at the worst possible times.
Maybe that's the case, maybe not.
If it is, his problems go far deeper than being 0-and-3.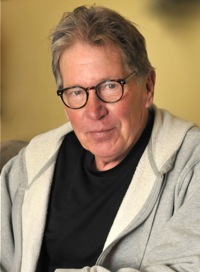 The odd thing is that I've nearly, nearly come full circle as far as Lewis is concerned. There was a time, not long ago, when I wanted to see him go. I believed that he'd had his run here and, for many reasons it was time to give him the gate.
Now, and I'm not exactly sure why other than I feel like he's suffered enough, I want to see him succeed.
I actually want to see him pull this off and make something of it. I don't know if he can. I don't know if he has the skill or the tools to do it. But I hope so.
After all this time, over 14 years, I'm so tired of seeing Lewis stand there trying to explain another loss or another season getting away.
Maybe I'm just getting soft.