Unfortunately for the Dayton Flyers Saturday, they too often found themselves in the middle of nowhere  (Morehead, and on defense) and they paid a steep price in their Pioneer Football League Opener.
Morehead, Ky — As one first-time visitor said, "Morehead may not be the end of the world, but I can see it from a second-story window of the Hampton Inn."
The University of Dayton football team was here Saturday to play Morehead State University, whose motto is, "One town, one team." What else is there?
Unfortunately for the Flyers, they too often found themselves in the middle of nowhere on defense and they paid a steep price in their Pioneer Football League Opener.
Morehead, indeed, came out of nowhere for this one, a stunning and shocking 34-28 victory. And it came after the Eagles lost their previous two games by 69-14 (Austin Peay) and 58-17 (Liberty University).
And most of their scoring plays came out of nowhere, long distance trips that covered 38 yards, 52 yards, 60 yards and 55 yards.
On this day, the Eagles were the high-flying Eagles, using the hot, humid air above Jayne Stadium to gobble up yardage.
And the Flyers expected it. Morehead quarterback Lawson Page is a human catapult. In Morehead's opener, a 56-14 win over Kentucky Christian Page was a full book, hitting 21 of 23 passes for 284 yards and four touchdowns.
He surpassed that against the Flyers, hitting 24 of 37 for 300 yards and four touchdowns.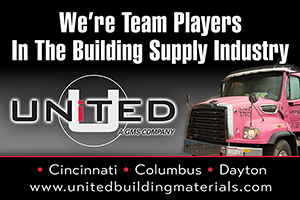 It wasn't a fun weekend for UD, now 1-and-3 for the season and 0-and-1 in the PFL.
On the four-hour trip to Morehead one of the two buses (the offensive bus) lost air conditioning when a blower malfunctioned and the offense had to sit in their own perspiration.
The hot bus was great preparation for the plus 90 degrees on the field and a replacement bus was found for the return trip to Dayton.
In the end, though, the heat probably wore down the Flyers. They constructed a 21-7 first half lead and as coach Rick Chamberlin said, "We were playing great and in control."
But Morehead gave an early indication of its capabilities and what was to come.
The one thing the Flyers feared was the passing combination of MSU quarterback Lawson Page to wide receiver Jarin Higginbotham, a junior Ohioan from Liberty Twp. in Butler County.
In his first three games Page was 49 of 76 for 636 yards and six touchdowns. He added 300 yards and four touchdowns Saturday and lifted his quarterback rating to above 150.
And Higginboth had nine catchers for 259 yards and four touchdowns in the first three games.
Sure enough, on the game's first possession, Page found Higginboth outrunning UD's outer defense for a 38-yard touchdown pass and a 7-0 Morehead lead.
After that, though, it was all Flyers in the first half and Higginbotham didn't catch another ball and the Flyers scored three times for a 21-7 halftime lead.
Higgenbotham made up for it in the second half with six catches for 70 yards, but no touchdowns. Morehead State slotback Christian Robinson made up the TD deficit with three touchdown catches among his eight for 149 yards.
The Flyers were still in control, 21-7, midway through third quarter until Robinson slipped behind the Flyers for a 52-yard scoring pass. Morehead missed its extra point try and UD led, 21—13.
It looked as if UD put the lid on it with 12 minutes left in the game when quarterback Kyle Kaparos scored on a six-yard scamper and the Flyers were back on top, 28-13.
They wouldn't score again and Morehead started spinning the scoreboard numbers, outscoring the Flyers 21-0 in the final 11 1/2 minutes.
Just 30 seconds after Kaparos scored, on MSU's second play after the kickoff, running-back Logan Holbrook burst through the UD middle and outran everybody 60 yards for a touchdown and it was 28-20. That was 60 of Morehead's 157 total yards rushing.
"We were out of position, our guy was not in the right position to fill the gap he ran through," said UD coach Rick Chamberlin. "And he was gone."
And soon thereafter, UD's win was gone, too.
The Flyers went a quick three-and-out and punted. Morehead embarked on a nine-play 74-yard matriculation toward the end zone, culminating in a seven-yard touchdown pass from Page to Robinson with only five minutes left. Along the way Higginbotham caught three passes for 43 yards, including one on a third-and-four at their own 32.
So the Eagles were down 28-26 and went for two. Once again UD linebacker Jack Craig was Jack-on-the-spot. It was Craig who intercepted a two-point conversion pass two weeks again late in the game that preserved a UD victory over Southeast Missouri State.

And with only five minutes left and a two-point lead, and the ball, it looked as if Craig had preserved another win.
But the Eagles had not yet landed.
The Flyers took the ball from their 30 to the Morehead 21, but a fourth-and-eight Kaparos pass fell incomplete and Morehead had the ball 83 yards away with 1:15 to work with.
And they worked magic. On their fourth play, Page found that man Mr. Robinson fleeing beyond the UD secondary and hit him with a 55-yard touchdown and this time the two-point conversion connected and for the first time all day the Flyers trailed 34-28 with only 45 seconds left.
Amazingly, the Flyers swept down the field and had first down at Morehead's 17 with three seconds left. But a pass by Kaparos in the end zone fell incomplete and that was that.
"Big plays," said Chamberlin. "Big plays. They made them and we didn't have enough. We had a couple, but not compared to those they made in the fourth quarter."
Asked if the big plays were mental or physical, Chamberlin said, "On a couple of those big passes it was just physical because their guys just outran us. Our technique wasn't great."
Of Morehead's air game, Chamberlin said, "'We knew how much they liked to pass and play up-tempo. They caught us a couple of times, but not often."
Just often enough to beat the Flyers after losing to them eight straight times and coming in with the Flyers having won 17 of 22 previous meetings.
"For the most part, I thought we controlled their passing, but those last couple of times they got behind us," he added. "That's what hurt us.
"We played well in the first half, offensively and defensively," he said. "Then our first play of the second half we threw an interception and that's certainly what you don't want."
In was the first interception of the season for Kyle Kaparos, filling in the first four games for the injured Alex Jeske, who is expected to return Saturday. That's when the Flyers host the University of San Diego, the team predicted in a pre-season coaches poll to win the PFL.
Kaparos was 13 of 23 for 163 yards and a 40-yard touchdown to J.P. Forucci with a minute left in the first half to give the Flyers a 21-7 lead.
On the brutally hot day, Tucker Yinger and Sean Prophit alternated at running back and both rushed for 104 yards, but the Big Plays belonged to Morehead.
In addition to his interception on Morehead's first two-point conversion try, as usual Craig was all over the field with 11 tackles. Jason Balough and Andrew McCormich each had 10.