Barrett throws for five touchdowns but didn't always look sharp … Back-up Haskins shows he has a high ceiling while playing two quarters … UNLV not able to provide much opposition.
Columbus – Ohio State quarterback J.T. Barrett threw for 209 yards and five touchdowns in less than a half against a defense that seemed to be manned by a combination of blocking dummies, department store mannequins and beanbag chairs in a 54-21 victory Saturday.
Actually, the opponent was UNLV, which comes from the respectable Mountain West Conference but is one of the nation's worst FBS teams. The Rebels managed to lose their home opener to a lower-division FCS foe, Howard, which was a 45-point underdog.
Regardless of the quality of opposition, though, every performance by Barrett is scrutinized by fans and media like scientists going over the Shroud of Turin. The verdict on his latest performance? A hung jury.
Yes, he finished 12-of-17 passing and hit five different receivers for TDs, and his numbers on the surface were impressive as he continues to extend his numerous Ohio State and Big Ten records. But shall we delve a little deeper?
In the first two series, he went 5-for-6 for 131 yards and two TDs. Sounds like Aaron Rodgers, right? But let's review: The first completion was two yards behind the line to Parris Campbell, who raced 69 yards for a score.
He then badly overthrew a wide-open K.J. Hill about 20 yards down the field. Hill caught Barrett's next attempt four yards beyond the line and gained 21.

The senior's fourth and fifth throws were acceptable, a 20-yarder over the middle to Hill and five-yard swing pass to tight end Marcus Baugh.
The next attempt was his best pass — a 16-yard arrow to Johnnie Dixon into a tight window for a TD.
That's what you tend to get from Barrett — a mixed bag. And that's why there's such apprehension surrounding this team.
In a rare moment of candor for a coach, offensive coordinator Kevin Wilson described Barrett earlier this week as a "solid, adequate runner and a solid, adequate passer."
Somehow, I envision coach Urban Meyer, Barrett's biggest backer, lighting up Wilson over those comments. He just called Ohio State's quarterback "adequate," meaning competent, fair, capable, passable, decent and nothing to get jazzed about. You put that together with Indiana coach Tom Allen calling Barrett an inaccurate passer, and that's a problem.
The Buckeyes don't do adequate. Think about the standards at every other position. They either have bona fide stars there or young players who have star potential.
Adequate? That's what you find at Minnesota and Rutgers. Or Howard.
Contrast that with what you saw from back-up Dwayne Haskins, who finished 15-for-28 for 223 yards with two touchdowns. You watch the 6-4 redshirt freshman rip throws all over the field, and you say, "That's what a quarterback should look like."
He entered the game with 3:32 to go in the first half and the Buckeyes leading, 37-7. He had the offense in the end zone in two minutes and seven plays, finishing the 75-yard rampage with a 28-yard rocket to C.J. Saunders for the score.
The concern about him is his ability as a runner. He's always been a pocket passer and not an ideal fit for Meyer's read-option plays. But rest assured, he looked plenty nimble on the few times he ran it against UNLV.
He may not have the ability to hit a seam and out-race defenders for six, but who outside of Lamar Jackson can?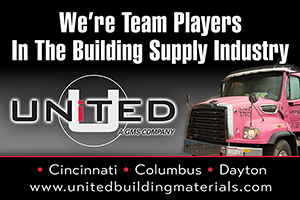 I'm not advocating for a QB change, but what I'm hearing from Buckeye fans is they've tired of the typical sampling of Barrett plays against good teams, which often includes a tentative run up the middle, locking in too long on one receiver and a rollout to the right with a pass into the stands to avoid a sack.
Meyer answers those clamoring for Haskins by saying he's not game-ready. And as a three-time national championship coach, he may know a little more about football than those ready to give Barrett the hook.
Haskins did have a chink in his two quarters of action when he gave up a pick-six on a sideline pass.
But because of Barrett's limitations as a passer, the Buckeyes have resorted to stretching the field horizontally in order to clear space for wondrous freshman running back J.K. Dobbins, who had 95 yards on 14 carries.
The strong-armed Haskins can stretch the field vertically, which is reminiscent of what Cardale Jones did when he took over for the injured Barrett in 2014.
The threat of deep passes opened avenues for Ezekiel Elliott to put up three straight games of 220-plus yards against Wisconsin, Alabama and Oregon on the way to the national title.
A quote from Nick Saban afterward was telling. He admitted Bama was surprised by the Buckeyes' downfield passing attack because they hadn't shown they could do that all year.
We're still at that place. Wilson meant to be complimentary but ended up taking about his starting quarterback in less than glowing terms, which probably means long-term success for the Buckeyes is no certainty.
You know what you get when your QB has obvious limitations? An offense that's only adequate.