While everyone else is fixated on Buckeye football, behind the scenes the boys of next spring – that's baseball – are vying for positions and playing time. It's called fall practice!
On Tuesday morning this week, the day we featured Ohio State pitcher Yianni Pavlopoulos in the front page feature, there were three immediate email inquiries about fall baseball practice, how things look, and in particular…will their be enough talent at hand to make another run at the Big Ten title in 2018?
One came from the Celina area, where freshman pitching prospect Seth Lonsway calls home.
One came from the east side of Cleveland, very near to last year's freshman hitting sensation, Dominic Canzone.

And one came from right here at home, where there's some interest in former Tipp City pitcher/infielder Aaron Hughes, who's in fall practice trying to create some interest in his collective talents.
The Buckeyes practice daily from 4 pm to about 6, and those workouts are open to the public. For the casual baseball fan with some time on kill; or, for the high school player who just wants to watch and gauge his own talent, or learn from observation, I highly recommend it to anyone. It's time well spent for any baseball enthusiast.
It is, by far, a different team than the one that finished 24-36 last year, and 12th in the Big Ten standings.
The freshmen who played by necessity last year, now look and play like upperclassmen.
Dominic Canzone (Walsh Jesuit), who burned up the Virginia Valley League this summer, sprayed line drives all over Bill Davis Stadium in Monday's intra-squad scrimmage.
Connor Pohl (Arcanum), who stepped in mid-season last year and proceeded to hit at a .323 clip, has put on 20 pounds and hit the hardest ball in Monday's scrimmage – a line drive to the gap in right field that made everyone stop and look.
Third baseball Brady Cherry (Pendleton, In), who hit .280 in summer ball and increased home run power, was toying with second base Monday. Necessity being the mother of invention, one never knows where one might someday be asked to play. And with good talent in the wings, Greg Beals is examining all his options.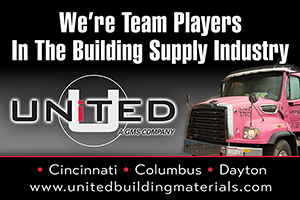 A freshman catcher from Massillon, Dillon Dingler (Massillon Jackson), made an instant impression with his stature behind the plate. Dingler, one of the coveted recruits in this year's class, will back up incombant Jacob Barnwell, himself one of the fine catch-and-throw backstops in the Big Ten last year.
But all eyes centered on lefthander Seth Lonsway, who took the mound for three innings again the heart of the last year's Buckeye order – Canzone, Pohl, Cherry, etc. Lonsway, the Reds' 19th round draft pick in June, was the topic of conjecture right up until the end as which opportunity he'd take. He chose the Buckeyes, and Monday he ignited some smiles from the coaching staff, and teammates, as well.
"He's pretty firm with that fastball," said outfielder Tyler Cowles. "He looks good."
He didn't exactly have his way. Pohl touched him up the first time he stepped in with that line drive to the gap.  But undaunted, Lonsway 'pitched' his way through the inning without giving up a run.
"This has been awesome," said the Celina freshman. "It's definitely an adjustment for me, but it's been a lot of fun getting to know these guys and being a teammate. It's a great group and it makes it fun to come in everyday and be a part of them.
"The best part has been the realization that you belong here, that you can come an be a part things…earn your way and win some confidence from your teammates. It's that feeling that you belong, guys having your back, and wanting you to succeed. This is definitely talent good enough to go out next year and compete. These guys work hard every day, they compete, and that's the goal from day one. Everyone wants that Big Ten championship and to push on to the NCAA tournament."
Opposing Lonsway was sophomore Jake Vance, who saw limited action as a freshman in mid-week starts, but is being counted on next spring to compete for much bigger responsibility. Vance, who pitched in Springfield this summer, did not disappoint.
But the biggest smile in the third base dugout belonged to former Tipp City football and baseball standout, Aaron Hughes, who pitched for the Red Devils, but is on the fall practice roster as an infield prospect.
"This is awesome," said Hughes, repeating Lonsway's words. "I love being here with these guys. They've already made me feel included and I love it. The talent here is the best I've ever been around, and the pitchers are certainly quicker. I think we're going to have a pretty good team."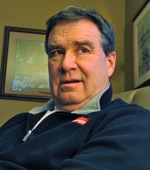 If Greg Hoard was writing this, and he soon will be, planning to be back in the press box come February after conquering some health issues over the spring and summer, he'd label this column as 'NOTES'.
And that's what Greg Beals was doing as he coached third base on Monday, while feverishly scribbling on a legal pad. This is where impressions are made; and this is where confidence is won by those players who intend to put their personal stamp on the 2019 Buckeyes.
It's called 'fall practice', and it represents this observant comment heard. "You come and watch because it makes the winter go by quicker," said one onlooker.
February, and the first Florida trip, will be here before you know it.