The UD Flyers proved to be their own worst foe – mistakes, drops, and missed field goals – losing to Duquesne on a scorching day at Welcome Stadium.
Dayton – Rick Chamberlin has been a part of the University of Dayton's football program for so long that some folks believe he wore a leather helmet.
He has been a bleeding blue-and-red UD footballer for 42 years as a player, an assistant coach and head coach.
So he knows when something is slightly askew, something is a bit amiss, something is a tad off. And that's the way he felt as he watched his Flyers prepare this week for a game against Duquesne at Welcome Stadium.
"We have to have good practices every day and I don't think we had our best practices for this game," said Chamberlin after his mistake-laden Flyers lost a winnable game to Duquesne Saturday afternoon, 28-23.
"Really, I mean that and I told them that after the game," he added. "The schedule we play, we have to be on top every week and I mean every week. There are no softies and we just didn't execute."
They did execute, but they executed themselves with a bundle of offensive and defensive mistakes on the scorching hot artificial turf at Welcome Stadium.
As Chamberlin said after the Flyers fell to 1-and-2, "Out of our three games, this was the worst we played. We had dropped balls (on passes), missed assignments on both offense and defense, kicking (a missed field goal). It was not our best showing of how good this team really is."
Things began swimmingly when the defense forced Duquesne to punt on its first possession. The Flyers set sail on their 27 and executed a 12-play, 73-yard parade to the Duquesne end zone.
Sophmore quarterback Kyle Kaparos completed three straight passes to three different receivers and sophomore running back Sean Prophit carried six times, scoring from the one and the Flyers led, 7-0.
The lead lasted only four plays. Duquesne quarterback
Tommy Stuart, a graduate transfer from Boise State, connected with Nehari Crawford for a 58-yard touchdown pass to tie it, 7-7.
It was a preview of bad things to come for the Flyers. Stuart finished his day by hitting 19 of 31 passes for 253 yards and two touchdowns and Crawford caught six for 125 yards and two touchdowns. For the day Stuart spread the yardage to eight different receivers.

Toward the end of the first quarter, UD's freshman kicker, Patrick Sandler, missed a 37-yard field goal after last week tying a school record with four field goals against Southeast Missouri State.
Duquesne then went 80 yards the other way with Stuart sneaking in from the one for a 14-7 Duquesne lead. Along the way, the Dukes hit three straight big plays of 10, 12 and 16 yards.
It stayed 14-7 until just before halftime when UD's small and mighty punt returner, Christian Searles, did his thing — returning a punt 71 yards for a touchdown. En route he made so many cuts that he covered about 150 yards, finally flopping into the end zone with a Duquesne defender on his back, exhausted but happy.
"The first two punts I fielded in the game I felt if I could have made one more guy miss I could have burst a couple," said the 5-foot-9, 182-pound senior from Chicago. "But on the touchdown I was able to get some time and the punt return team held them up. I was able to make some great cutbacks and got some great downfield blocks. I thought they were going to call me short at the one, but they gave it to me. Man, I was exhausted."
So, it appeared the Flyers would go into halftime tied, 14-14, with only 2:52 left in the half. But Stuart and the Dukes hap-hardly traveled 68 yards in nine plays, scoring on a 15-yard Stuart pass with 0:32 left in the half to give Duquesne a 21-14 halftime cushion.
Along the way the Dukes covered three third-down plays, including a third-and-10 23-yarder from Stuart to Crawford.
The Flyers' defense dug in from there, giving up only one touchdown in the second half, but too many mistakes took its toll.
An omen on what was to come surfaced early in the third quarter when the Flyers used eight plays to travel from their 27 to a first-and-goal at five.
A one-yard run and two incomplete passes appeared to stop the Flyers, but a pass interference in the end zone gave them a first-and-goal at the two. A running play lost a yard and two incomplete passes forced the Flyers to have Sandler kick a 20-yard field goal. Instead of a 21-21 tie, UD trailed, 21-17.
"Didn't get in there and you just can't do that," said Chamberlin. "You just can't leave points on the board. I knew we needed the three points (the field goal) to have a chance to win, but first down on the two? You have to get that ball in."
Early in the fourth quarter, the Flyers had a chance to regain the lead — first down at Duquesne's 29. Back-to-back fumbles stopped it. The Flyers recovered Prophit's fumble after an eight-yard run. But on second and two at Duquesne's 21 Tucker Yinger fumbled and Duquesne recovered.
Duquesne then covered 81 yards in nine plays that ended with Stuart running the final six for a touchdown and a 28-17 lead with nine minutes left.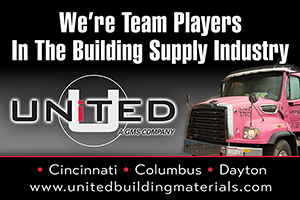 The Flyers, though, did not pack it in.
Safety David Leisring, the Pioneer Football League's defensive player of the week last week, intercepted a third down pass at Duquesne's 20.
A double penalty of roughing the passer and unsportsmanlike conduct gave the Flyers a first down at the two and Tucker Yinger took it in. Down by five, 28-23, the Flyers went for two to get within a field goal of a tie. A pass in the end zone missed.
Duquesne took over with 4:47 left and gobbled the clock down to 0:19 second before the Flyers got the ball back at their own 15 and three passes failed.
"We might have been a little tired in the fourth quarter, sure, but we are conditioned athletes. You have to get focused in and I just thought we weren't focused today," said Chamberlin.
"When you have two good football teams, and we are a good football team, good teams are going to take advantage when you give it to them and we did," he added.
After UD's final touchdown, they had Duquesne pinned at their own two-yard-line with 4:04 left. But on second and five at the seven, P.J. Fulmore burst for 11 yards. Fulmore carried seven straight times to get Duquesne from its two to the 47, eating valuable time until the Flyers got the ball back with only 19 seconds left.
"We had a busted assignment there (on the 11-yard run)," said Chamberlin. "We let them get out of their own goal line on that short yardage play. That gave them the last breath they needed."
Chamberlin, though, did tell his team, "I was proud. You didn't give in. You kept fighting right to the end."
Said Searles, the punt returner, "We had a lot of opportunities to stop them, but came up short. Everything we game-planned for we got, but we gave up some big plays and that was the difference in the game."
Offensively, Yinger rushed for 77 yards and Prophit for 62. Kaparos was 12 for 26 for 121 yards and Adam Trautman caught four. David Leisring made 14 tackles, two for losses, and Andrew Lutgens made 11.
After playing three tough scholarship schools, the Flyers open Pioneer Football League play next Saturday at Morehead State.