Buckeyes amass 586 total yards in victory … Barrett may have silenced critics with solid outing … Offense looks like it can be effective this year.
COLUMBUS — J.T. Barrett and the Ohio State offense didn't exactly have the morale-boosting, confidence-jacking performance they were seeking against Army. The deep passes were still largely absent. The explosive plays didn't materialize often enough.
But the Buckeyes at least showed there's sufficient life in that unit to be a factor in the Big Ten race. And Barrett had the kind of outing that should put an end to the debate over who ought be the starting quarterback.
Because of Army's clock-munching rushing attack, including an 18-play, 99-yard drive, the Buckeyes only had eight offensive possessions until mop-up time. They generated five touchdowns and a field goal, and they crossed the 50-yard line the other two times in a 38-7 victory Saturday.
Barrett started 10-for-11 for 104 yards and finished 25-of-33 for 270 and two touchdowns. He supplanted Drew Brees as the Big Ten career leader for total TDs rushing and passing with 107.
Yes, it came against a service academy. But the Black Knicks went 8-5 last year, beat Navy for the first time in eons and won a bowl game. For comparison's sake, Michigan slogged around Saturday against Air Force, leading only 19-13 in the fourth quarter before pulling out a 29-13 win. It ended with coach Jim Harbaugh having to defend his offense.
Before the kickoff, both teams hugged and greeted each other in the middle of the field. There was a flyover with Army helicopters. The crowd chanted, "U-S-A, U-S-A." And when a fallen serviceman was recognized with a video display on the scoreboard, 108,414 fans stood up to offer a rousing ovation.
The patrons, though, weren't so gracious after a clunky third-down throw by Barrett in the second quarter forced the Buckeyes to settle for a field goal. That brought out a smattering of boos.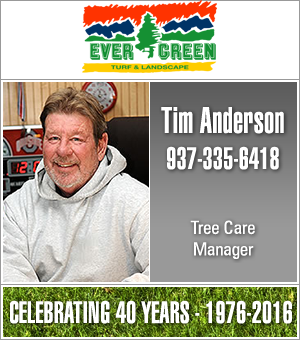 Barrett does tend to lock in on his primary target and forget his other options. But he was drastically better at that than he was in the 31-16 loss to Oklahoma last week.
He went into the day a dismal 1-for-18 on passes longer than 20 yards in his last four games, dating to Michigan a year ago, and he misfired on his first two bombs.
But he connected on his other two attempts, hitting tight end Marcus Baugh for a 25-yard gain and receiver Terry McLaurin with a 20-yard laser for a TD.
As for explosive plays, the Buckeyes do seem to get them in the running game, at least when they stuff the ball in J.K. Dobbins' gut.
Leading 17-7 after Army missed a 43-yard field goal to start the second half, the Buckeyes needed a TD to end the suspense, and they got it in two plays. The freshman tailback went 22 and 52 yards for the score.
He finished with 13 carries for 172 yards. And the Buckeyes clearly have the home-run threat they lacked last season at that spot.
They also came up with new wrinkles on offense,  throwing toward the sideline to uncovered receivers and giving them a chance to make a play.
By my count, Barrett went 10-for-10 on those bubble screens, and K.J. Hill, Parris Campbell and McLaurin turned them into sizeable gains each time.
Would they consistently get positive yardage against a speedier defense? Maybe not. But it stretches the field horizontally, something they've desperately needed.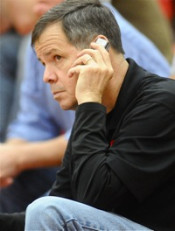 Another new twist was the run-pass option. Unlike the read-option, where Barrett either hands off or keeps it, the RPO has him faking to the tailback and running outside, stopping just before line to hit a receiver. Austin Mack gained 18 yards the first time they tried it.
It's a challenge to defend because it forces defensive backs to commit to the pass or get gashed by a QB run. It didn't work on their other attempt, but it needs to stay in the playbook.
The Oklahoma loss was a punch in the gut for the program because, while the Sooners are definitely a premier team, the Buckeyes would win that game 10 times out of 10 with a normal Urban Meyer offense.
The Buckeyes aren't yet operating at the level we've seen through most of the coach's six seasons here. But after racking up 586 yards against Army, the production they've had in the past under Meyer doesn't seem so out of reach.