One thing was clearly evident from Sunday's fiasco.  A fix has to be found, found quick, and it has to be a BIG FIX.  Otherwise, buckle in for a long, cold winter.
CINCINNATI—The Bengals are now 50 years old. Sunday they played like it: one pain after another. In their season opener, they were shutout 20-0 by AFC North Division rival Baltimore.
They were flat terrible. It was disgusting, almost as if they had no business being there. The last time they were shutout in an opener was 1979, 38 years ago.
Either the Ravens have one of the best defensive units in the history of the game, or the Bengals are simply inept with no semblance of an idea about how to protect their quarterback.
The bones of this showing comes down to a set of sad facts, all revolving around Bengals quarterback Andy Dalton:
The man was intercepted four times, twice in the red zone.
He was sacked five times. (If that pace continues he'll be sacked 80 times this season. More important, if that pace continues they'll be scraping him off the turf like road kill.)
He lost a fumble.
He passed 31 times. Sixteen were complete.
He was—without doubt—the central character in an unfortunate exhibition from beginning to end, from start to finish.
"It is," Bengals coach Marvin Lewis said, "as disappointing as it can be."
It was not only disappointing. It was boring, and—worst of all—predictable.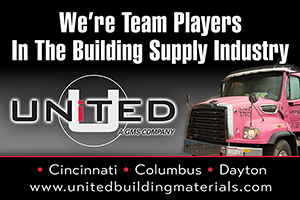 The offensive line was suspect last season, probably the weak link in the team. Then two of the best from that unit—Andrew Whitworth and Kevin Zeitler—bugged-out, left town as free agents.
From that point to this, the biggest question facing the team has been whether or not they had the people to protect Andy Dalton.
Apparently, they don't.
Terrell Suggs had an absolute hay day. He ran over, around and through Cedric Ogbuehi, and while he and his mates took great pride in an old fashioned defensive shutdown, Dalton refused to lay blame on anyone or praise his opponents.
"I wasn't confused (by Baltimore's defensive schemes)," he said. "I just didn't play well."
We'll give him the latter, but he was hardly alone. As a unit, the Bengals played so badly that one highlight of third quarter came when the CBS crew showed footage of the city's Sign Museum, the largest in the country.
There's something to do next Sunday. Nothing like checking out old signs: Phillips 66, Old Golds, Mr. Peanut, the Sinclair dinosaur. Now, we're talking.
That Baltimore drive that basically consumed the third quarter also offered enough time to check in on the Reds and, what d'ya know, Sal Romono gives them another decent start, five innings of two run ball in a 10-5 win over the Mets.
In any game, especially a loss like this one, you look for something to hang your hat on, something to build on. Unfortunately for the Bengals, there isn't a hook in sight or a brick in the ground.
A.J. Green said it was all on him and he would lead the team back to respectability before the next game. It was one of those throw-a-way statements players make these days that have no bearing on reality. One man can't fix this.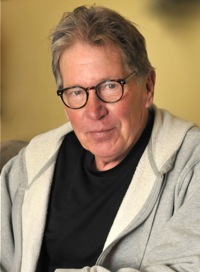 Dalton is not the kind of quarterback who can excel—even be productive—without a strong supporting cast. He has to have time and the more the better. Without it, we'll just see more of what we saw Sunday and there is no way around it.
Whether it's good or bad, they have just three days to prepare for their next game. That's Houston Thursday night at Paul Brown Stadium.
Jacksonville hammered the Texans, 29-7 in their opener. But everybody knows the Texans got some hammers on that defensive unit, starting with J.J. Watt, and they will be ready to tee off on Dalton.
Maybe Sunday's game was an aberration. Maybe it's just a matter of minor corrections. I'm sure a whole lot of folks want to think that's the case, but comes a time for realism, and it's here—right now.
A fix has to be found, and it's a big fix. Otherwise, it's going to be a long, cold winter.